From Burnout to Bliss: How Prioritizing Well-Being Transformed
My Career
By Kacy Fleming (She/Her)
Lexington, MA Employee Since 2020
Head of Global Well-Being at Takeda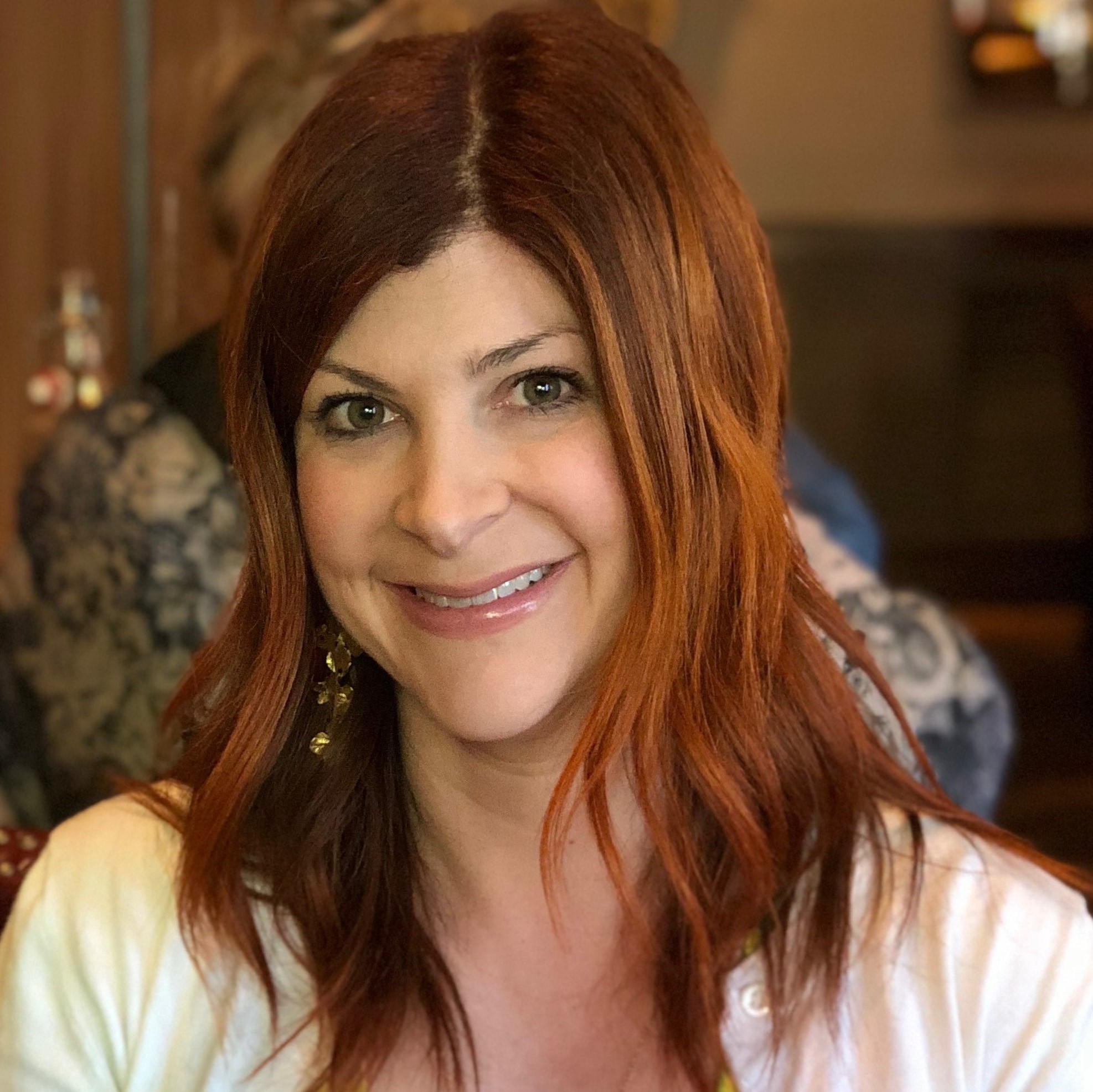 I need purpose in my work. When I was younger my passion was acting, but coming out of that, I didn't really know what I wanted to do. I ended up in pharmaceutical sales, and I did find purpose in that, since I believed that the products I was selling made a difference in people's lives. As I advanced in my career, though, I was looking for ways to bring my work into closer alignment with the things that are most important to me.
Eventually, the path I was on led to burnout and a few health challenges, including an auto-immune disorder. I soon learned that stress was the source of many of these challenges I was experiencing. That insight led me to become a yoga teacher, and I went to school for integrative nutrition. The more I learned about well-being, the more passionate I felt about it. It gave me a new sense of purpose.
I joined Takeda as a Senior Marketing Director in 2020, but coming in, I was very clear about my path—someday, I knew, I'd be working in well-being. This was my passion. I said, "If I come over, I really need to be able to work on well-being projects from the start." After about a year, I knew I needed to change my focus to well-being. I had an honest conversation with my leader about my desire to work in well-being, and together we built a plan to transition me out of my role—freeing me up for potential roles more closely aligned to my passions.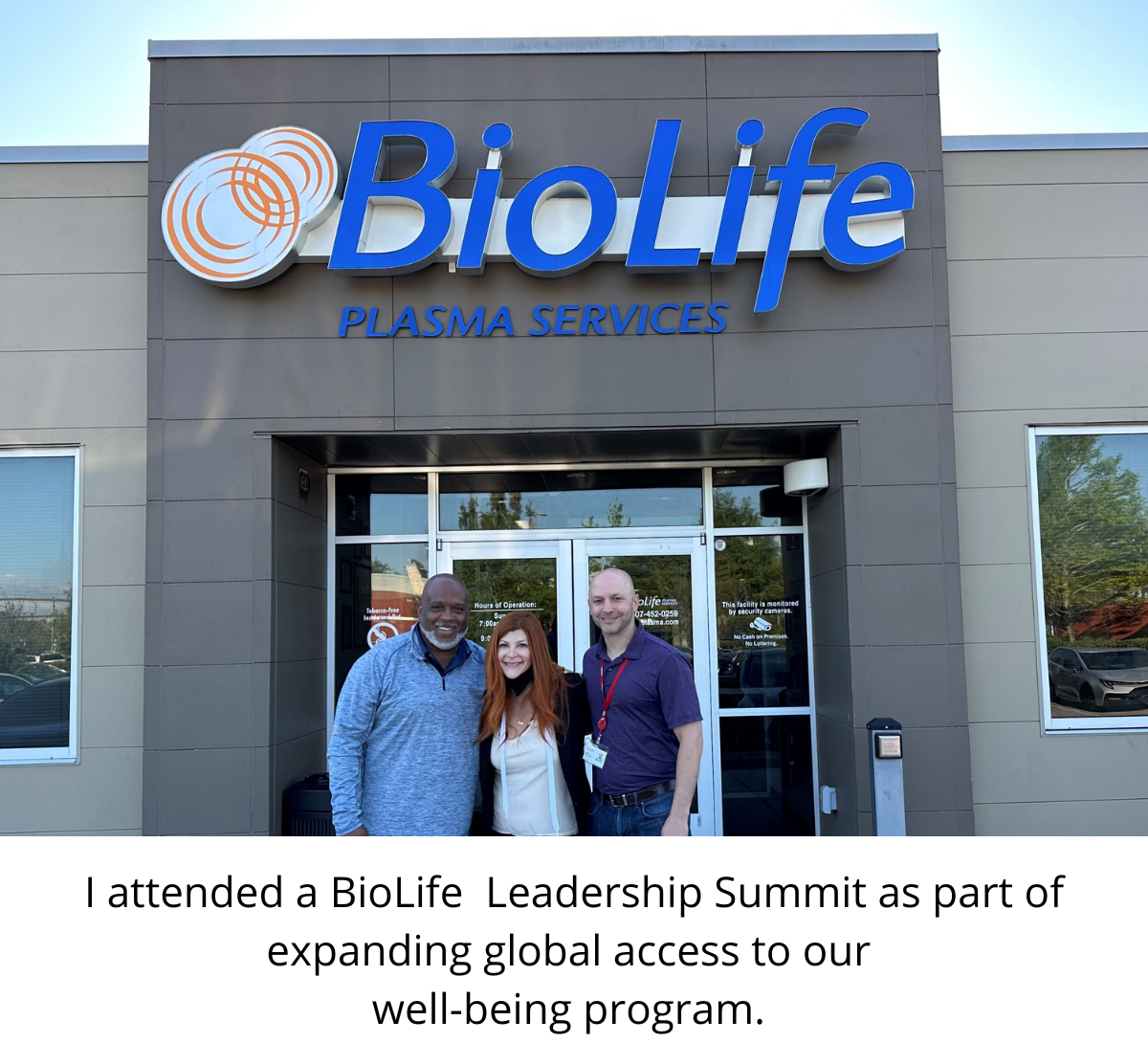 Takeda is a place where, if they have a need, and you have the knowledge and the drive, they will give you the opportunity. My leaders allowed me to transition into the role of my dreams, where I'd be working on well-being every day, and they were open to that because Takeda is committed to creating an exceptional experience for its people.
We've covered a lot of ground as a society in terms of the way we think of and practice well-being. When I first became interested in the field, the focus was on healthy eating, exercise, and maybe a little emotional well-being in the mix. All of that was separate from your work, though. We were all simply encouraged to take care of ourselves and to aim for "work-life balance."
A better word than "balance," though, is "alignment," and better than "work-life" is "life-work," because life comes first. On any given day, some parts of your life may need more attention than others. Some days you may work late to hit a deadline, and others you may take time for yourself in the middle of the day to exercise or be with your family. Life-work alignment means prioritizing the things in your life and work that are most important.
My job, as the Head of Global Well-Being, is to empower employees to understand their priorities and set boundaries in both their work and personal lives. We have optional learning programs, apps, and internal challenges that promote and champion well-being. We work with Takeda's leaders on ways they can show their team that it's safe, for instance, to go fully offline while on vacation. We want our people to feel empowered to step into a meeting with their leader and say, "Here are my priorities in my personal life and at work. I am being asked to take on this additional project. Help me understand, if this project is a priority and if so, what can I deprioritize? Help me understand how to do this."

Work and life are not in competition with one another. Providing people with the freedom to choose when, where, and/or how they work and equipping them with suitable resources and tools leads to increased employee engagement, better well-being, and enhanced productivity. At Takeda, every day is a search for the best treatments that could someday change lives. We need our people to be at their innovative, creative, disruptive best at all times, and the best way to do that is help them stay aligned. Well-being and productivity are not rivals, but in fact are inextricably linked and are going to drive the innovation and the creativity that we need within pharmaceuticals and biotech.
Anytime someone tells me that our Global Well-Being program changed their life, or that they feel like Takeda cares about them and their well-being, that makes me proud. It's so important to feel connected to what you do and proud of the work that you do. My advice to anyone is, if you have a career aspiration and it's not the job you're currently doing, don't be scared to say what you want. Talk to your leaders within your development conversations. Raise your hand and say, "I want this experience. Can I do a project? Who can I talk to? Help connect me." If your experience is anything like mine, better life-work alignment will be just ahead.

Learn more about life at Takeda and discover the many ways we're working toward better health and a brighter future for people worldwide.
Kacy Fleming has over 16 years of experience in the pharmaceutical industry, is an award-winning pharmaceutical marketing lead, and now, as Head of Takeda's Global Well-Being program, her focus is on equitable employee well-being, mental health inclusivity, and diversity, equity and inclusion from a well-being perspective.
Job Alerts
Would you like to receive relevant opportunities in your inbox as soon as they're posted?
SIGN UP
Talent Network
Are you interested in company news, attending career events, and hearing more from Takeda?
Join
By submitting your information, you acknowledge that you have read our privacy policy and consent to receive email communication from Takeda Pharmaceuticals.