Conozca más sobre el sitio de fabricación de Takeda en Naucalpan
La planta de Takeda México inició operaciones en 1964 y desde entonces ha pasado por dos renovaciones importantes, la última en 2014-2016.
El sitio de fabricación de Naucalpan está ubicado en el Estado de México, en los límites del norte de la Ciudad de México en un terreno cercano a los 9.000 m2, con un área total de construcción de 5.000 m2, integrada en dos áreas principales de producción, dos Laboratorios de Control de Calidad y dos almacenes. Hoy exportamos a países de Sudamérica y Centroamérica. El sitio cuenta con certificaciones de COFEPRIS, INVIMA, DIGEMID y Empresa Socialmente Responsable, además de diversas auditorías continuas.
Con el esfuerzo y la pasión de nuestros colaboradores, nuestro sitio de fabricación tiene la capacidad de producir 21 millones de productos por año para brindar una mejor salud a nuestros pacientes.


Creamos experiencias excepcionales para los empleados
Unidos por los valores de Takeda, nuestros empleados trabajan duro porque saben lo importante que es su trabajo para las vidas de los pacientes y sus seres queridos. Nuestro equipo multigeneracional abraza la diversidad y la inclusión a través de actividades de participación centradas en el bienestar, el planeta y lo digital.
Hemos obtenido el primer lugar en la categoría "Personas" de los premios GMS-GQ 2023, con una campaña que conectó plenamente nuestra Cultura de Calidad y la estrategia de nuestros procesos de trabajo con todos los empleados. Estamos felices de ver cómo nuestros empleados están comprometidos con nuestros valores y pacientes.
• Gratificación para los mejores empleadores
• Mamá Godín (ranking que reconoce las mejores empresas para madres trabajadoras)
• Takedaitos (un programa para los hijos de los empleados durante las vacaciones de verano)
Algunos aspectos destacados de nuestros beneficios y programas de desarrollo:
• Salario base competitivo
• Vales de alimentación
• Fondo de ahorros
• Bonificación
• Bono de Vacaciones
• Seguro de vida
• Gastos médicos mayores
• Seguro dental
• Seguro de visión
• Plan de retiro
• Caja de Ahorros
• Salir con sueldo
• Días libres adicionales
• Trabajo híbrido
Innovation Capability Center de la Ciudad de México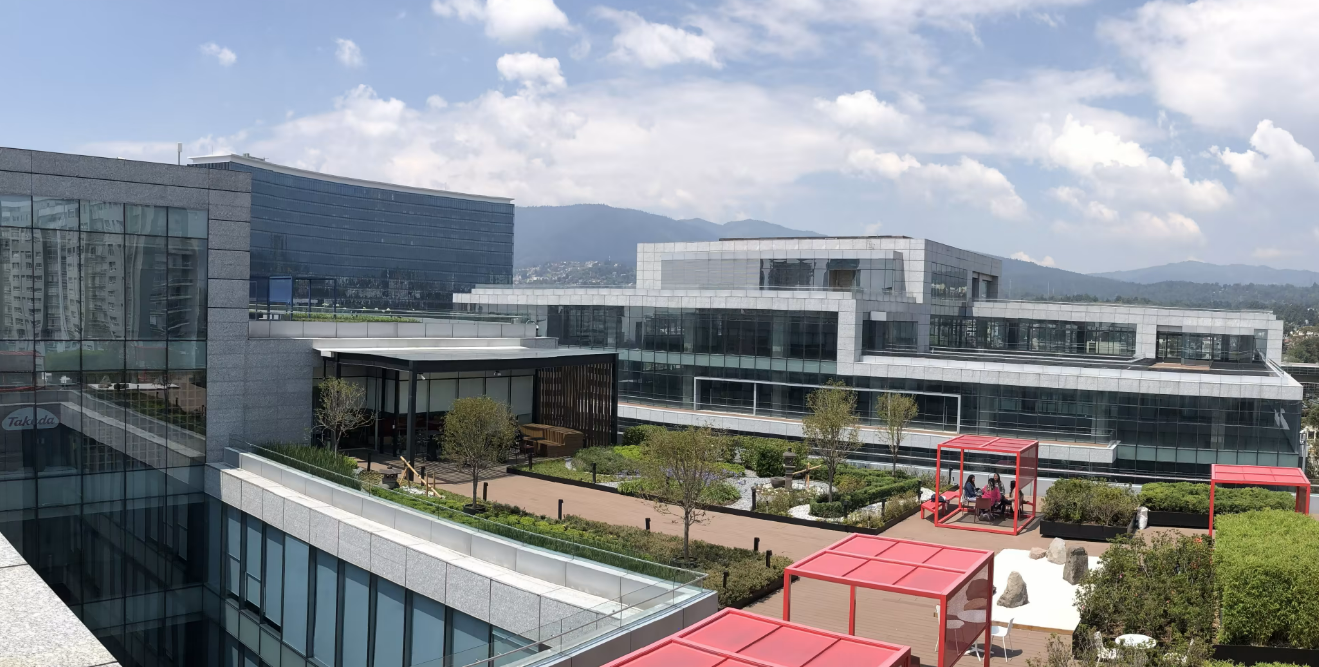 Our Location in Naucalpan Explore the area
Naucalpan

Av. Primero de Mayo 130, Naucalpan, 53489 Naucalpan de Juárez, Méx., Mexico
Job Alerts
Would you like to receive relevant opportunities in your inbox as soon as they're posted?
SIGN UP
Talent Network
Are you interested in company news, attending career events, and hearing more from Takeda?
Join
By submitting your information, you acknowledge that you have read our privacy policy and consent to receive email communication from Takeda Pharmaceuticals.