Takeda engineers reshape the industry and leave a lasting impact
For an Engineer, there is no industry that can offer a career with more impact, challenge, transformation than the pharmaceutical industry. Well-intentioned concerns over product quality, reliability, and safety clouded the pharma industry with a reputation as cautious and conservative, but thanks to advancements in areas such as automation, process analytics, and much more, that perception no longer rings true.
At Takeda, our strong R&D pipeline and accelerated speed of product registrations require fast, timely quality and an agile time-to-market way of working. To support these scientific breakthroughs and bring them to market for patients in need, we must capitalize our efficiency and scale. We are tackling this challenge just as we have tackled others across our more than 240-year history: with a commitment to deliver in the present while positioning ourselves for the future.
Prioritizing our focus areas
Making changes to how we manufacture and distribute our products without impacting our delivery of products to the patients that need them is no easy task – in fact, in some cases, we have locations increasing production during these times of change! – but the impact of the work is tremendous. To help prioritize the work, our Engineering teams are focused on:
Upgrading the level of automation at our Sites and implementing advanced technology to improve reliability, compliance, and cyber security
Maintaining sustainable, reliable, and compliant operations for all 31 sites across the globe
Enabling the manufacturing of new products and supporting sites that are increasing capacity of existing products
Finding ways to minimize risks to the health and safety of our team members
Identifying ways in which we can contribute to climate protection and the conservation of our natural resources
Accelerating digital innovations to offer enormous opportunities that add value for our patients, people, and the planet
Engineering is about problem-solving and collaboration
Each manufacturing facility has a team of Engineers focused on tackling the challenges that are specific to the production operations in that location, but these teams deliver much more than day-to-day maintenance. Across Takeda, each Site is empowered to pursue new ideas and optimization opportunities and the Engineering teams are critical to bringing those opportunities to life – from designing new cobots and rapid prototyping with 3D printing, to helping reduce water consumption and achieving net-zero greenhouse gas (GHG) emissions related to our operations before 2035.
Our Global Engineering team, headquartered out of Zurich, looks for opportunities to scale and streamline our Site operations across our global network. They partner with Engineering teams within the manufacturing sites to pilot new, innovative ways of working, and then help bring those discoveries to other locations. The Global Engineering team also helps Sites find ways to work together – to leverage economies of scale and capitalize on strengths.
Whatever role brings you into Takeda's engineering organization, whether it be a site-based or global position, you will find an atmosphere of personal acceptance, encouragement, and support. Our dedication to our Corporate Philosophy reverberates through every team's priorities and each individual's work.
How is Engineering making an impact?
As a traditionally conservative industry, we are still working towards our vision of widespread automation and digitalization. We offer the opportunity to make significant professional – and personal – impact that will inevitably extend to improve the quality of life of our patients. With us, digitalization, automation, engineering, and data are not about gadgets and processes – but about people. You will see and feel this commitment in your work every day.
Our Engineers help shape every aspect of our product manufacturing. From designing and building fully automated filling lines to helping transition our Sites to paperless validation and other digital solutions, our Engineers are tackling some of the industry's most complex challenges.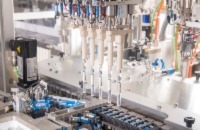 Takeda wins 2022 ISPE Factory of the Future Award in category Pharma 4.0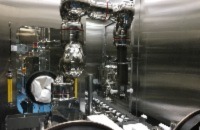 Takeda wins 2022 ISPE Factory of the Future Award in category Supply Chain