Takeda Employees Named to 40 Under Forty by Greater Conejo Valley Chamber of Commerce
The Greater Conejo Valley Chamber of Commerce was looking for young professionals who go above and beyond in both the workplace and within the community, and it was easy to think of two nominations: Nancy Quach and Nnaemeka Ike. We are proud of their inclusion in the Greater Conejo Valley Chamber of Commerce's exclusive 2021 40 Under Forty list.
"Our Chamber is so proud to recognize the work of forty outstanding honorees for our 6th annual 40 Under Forty Awards," said Danielle Borja, President/CEO, Greater Conejo Chamber of Commerce. "These individuals not only excel in their professional roles, but also are highly engaged in our community. Nancy Quach and Nnaemeka Ike from Takeda both represent the important work in our growing biotech sector and have found their own unique way of advancing diversity, inclusion and equity in the workplace."
Read more about their contributions and accomplishments below!
Pursuing Quality and Inclusion
Nancy truly lives Takeda's values each and every day. In her role as Compliance Manager, Nancy consistently drives improved compliance at the Thousand Oaks site, through coaching during area walkthroughs, and training sessions on regulatory expectations. Nancy is also the founding leader of Thousand Oaks' Chapter of Building Asian Leaders (BAL), one of Takeda's many employee resource groups. This group strives to bring meaningful professional and personal development opportunities to Takeda employees, with a specific focus on empowering the Asian community to grow as leaders in the workplace. Recently, Nancy hosted a forum on the topic of Anti-Asian Violence, which was attended by Takeda employees across the nation. She also spear-headed an initiative to put gender-inclusive restrooms into place at the Thousand Oaks site.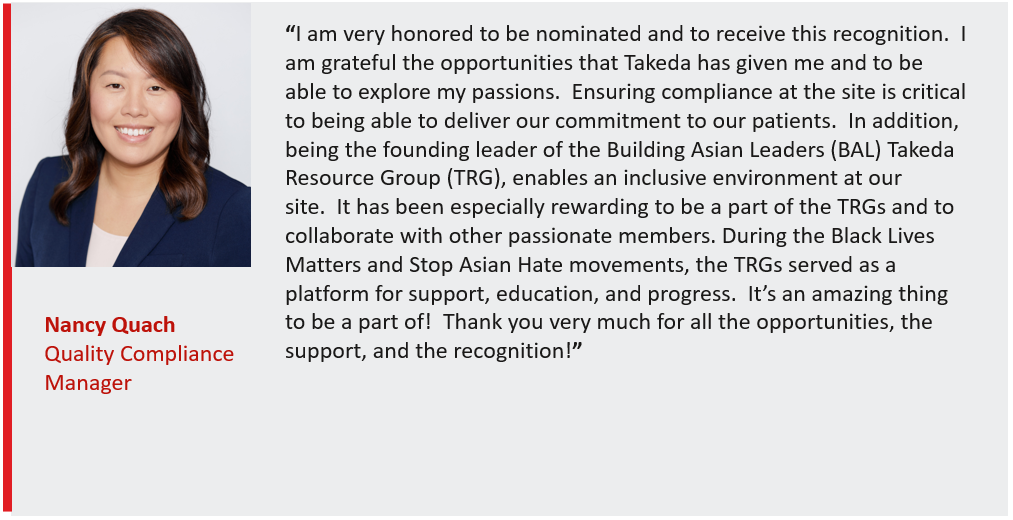 Building Bridges
In the two years Nnaemeka has been with Takeda he has been a tireless advocate for continuous improvement and community improvements. As the lead for the Thousand Oaks' Chapter of Takeda's Black Leadership Council resource group, Nnaemeka has guided members of UCLA's National Society of Black Engineers transition from student to professional life. He lead a heart-to-heart discussion forum to create a safe environment through which employees could share – and learn from – painful stories of racism. He has helped build greater cultural awareness and understanding by leading workshops of employees through discussion forums. Nnaemeka exhibits the kind of work ethic and professionalism that can be mirrored and infectious to the employees who work with him. Much of this is due to the extensive time and preparation Nnaemeka dedicates into his learning experiences and professional applications of Takeda's values.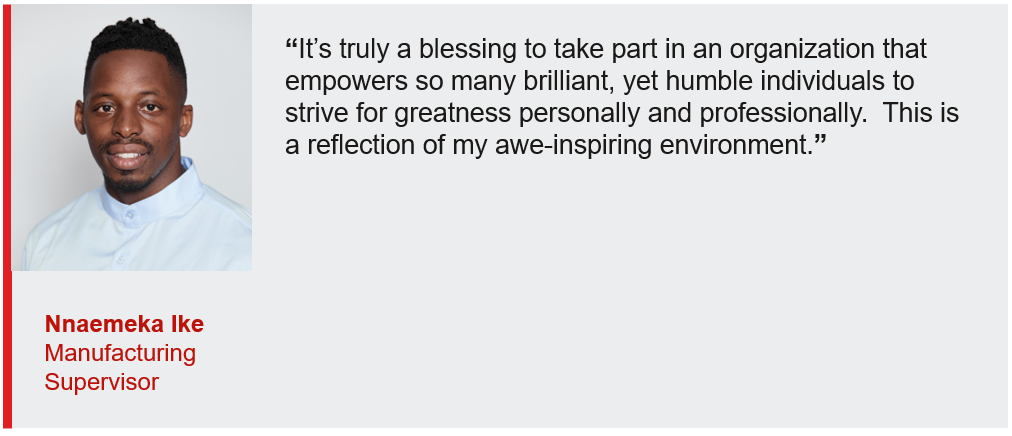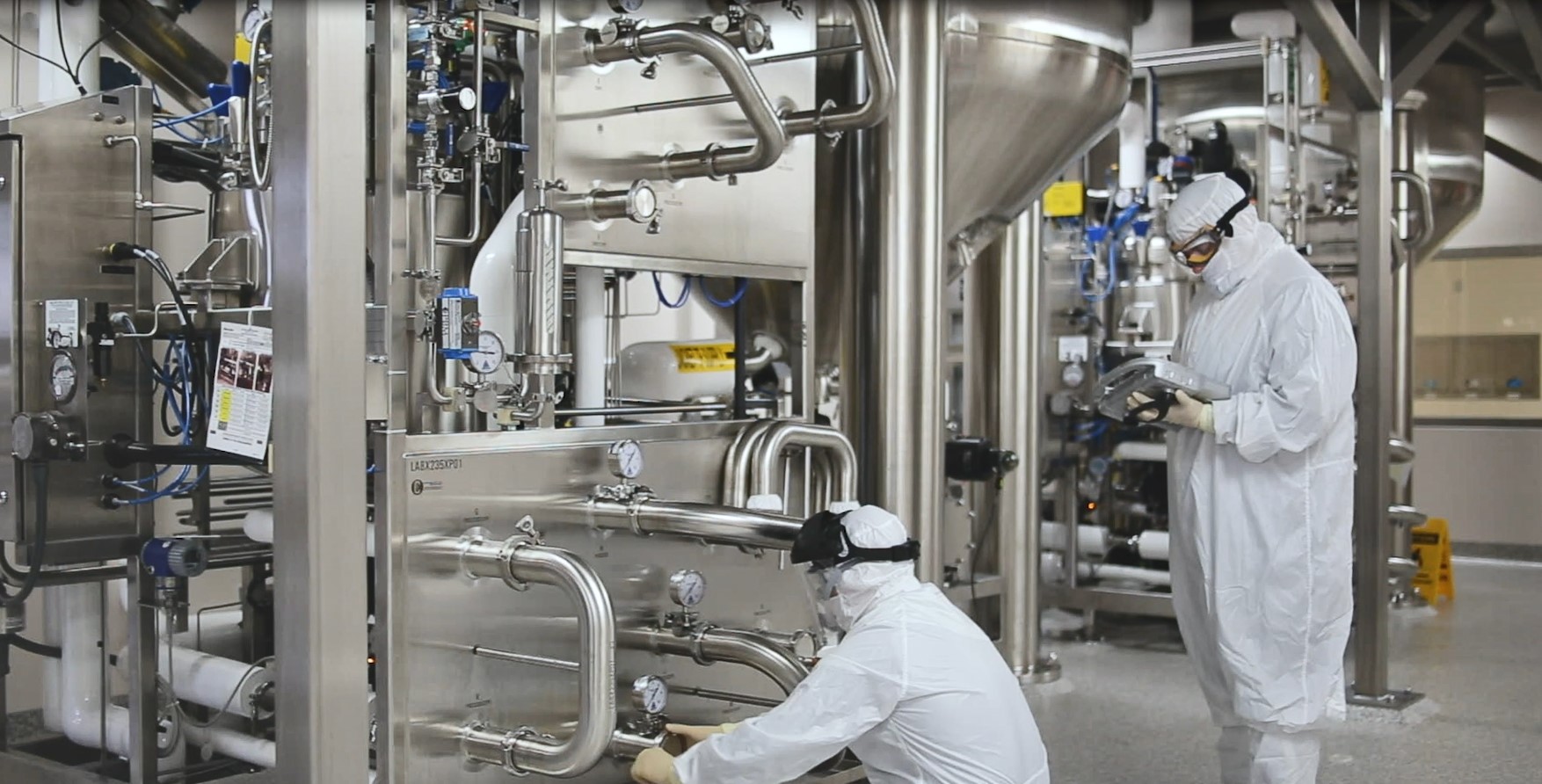 Takeda's expansion in Thousand Oaks brings opportunities for employees to build new skills.
Job Alerts
Would you like to receive relevant opportunities in your inbox as soon as they're posted?
SIGN UP
Talent Network
Are you interested in company news, attending career events, and hearing more from Takeda?
Join
By submitting your information, you acknowledge that you have read our privacy policy and consent to receive email communication from Takeda Pharmaceuticals.