Unser Standort in Oranienburg
Der Produktionsstandort Oranienburg in der Metropolregion Berlin-Brandenburg ist der mitarbeiterstärkste Takeda-Standort für die Herstellung fester Darreichungsformen (Kapseln und Tabletten). Am Standort befindet sich auch eine Pilotproduktion für klinische Entwicklungsprojekte. Die Arzneimittelproduktion in Oranienburg kann auf eine Tradition von mehr als 135 Jahren zurückblicken. Heute beliefern wir von Oranienburg aus über 65 Länder mit qualitativ hochwertigen Medikamenten.

Exzellente Leistungen
Wir bieten Ihnen ein exzellentes Leistungs- und Vergütungspaket mit vielen Vorteilen, wie etwa:
Aufgeschlossenes Arbeitsumfeld
30 Urlaubstage und Sonderurlaub
Betriebliche Altersvorsorge
Fort- und Weiterbildungen
Fahrtkostenzuschuss
Subventionierte Kantine
Bezuschusste Sportprogramme
Berufsunfähigkeitsversicherung
Pflegezusatzversicherung
Mitarbeiterrabatte
Aktienprogramm
Ein mehrfach ausgezeichneter und zertifizierter Arbeitgeber
Takeda hat in Deutschland für alle vier Standorte das sogenannte "Top Employer"-Zertifikat erhalten. Hierbei handelt es sich um eine unabhängige Bewertung durch ein externes Institut mit Hauptsitz in den Niederlanden. Im Zuge eines arbeitsintensiven Zertifizierungsverfahrens hat Takeda dem Institut eine Vielzahl von stichhaltigen Belegen dafür geliefert, was wir unseren Mitarbeitenden in Deutschland bieten und haben uns den Fragen des Instituts gestellt. Das Institut hat unter anderem folgende Aspekte sorgfältig überprüft und in seiner Entscheidung berücksichtigt:
Diversität
Führungsbeurteilung und -verhalten
Gehälter und Vorteile sowie Sozialleistungen
Leistungsbeurteilung
Mitarbeitergespräche und -umfragen sowie -zufriedenheit
Nachhaltigkeit
Personalauswahl und -entwicklung
Qualitätskultur
Strategie
Wohlbefinden

Ihre Karrieremöglichkeiten bei uns
Der Produktionsstandort in Oranienburg in der Metropolregion Berlin-Brandenburg bietet Ihnen zahlreiche Einstiegs- und Entwicklungsmöglichkeiten. Wir sind immer auf der Suche nach geeigneten Fach- und Führungskräften unter anderem in den Bereichen Produktion, Qualität, Technik und Verpackung. Absolventinnen und Absolventen der Ingenieur-, Natur- oder Wirtschaftswissenschaften sind bei uns genauso gern gesehen wie ausgebildetes Fachpersonal mit biologischem, chemischen, pharmazeutischen oder technischem Know-how. Zudem bilden wir in verschiedenen Bereichen selbst aus.
Erfahren Sie mehr über uns: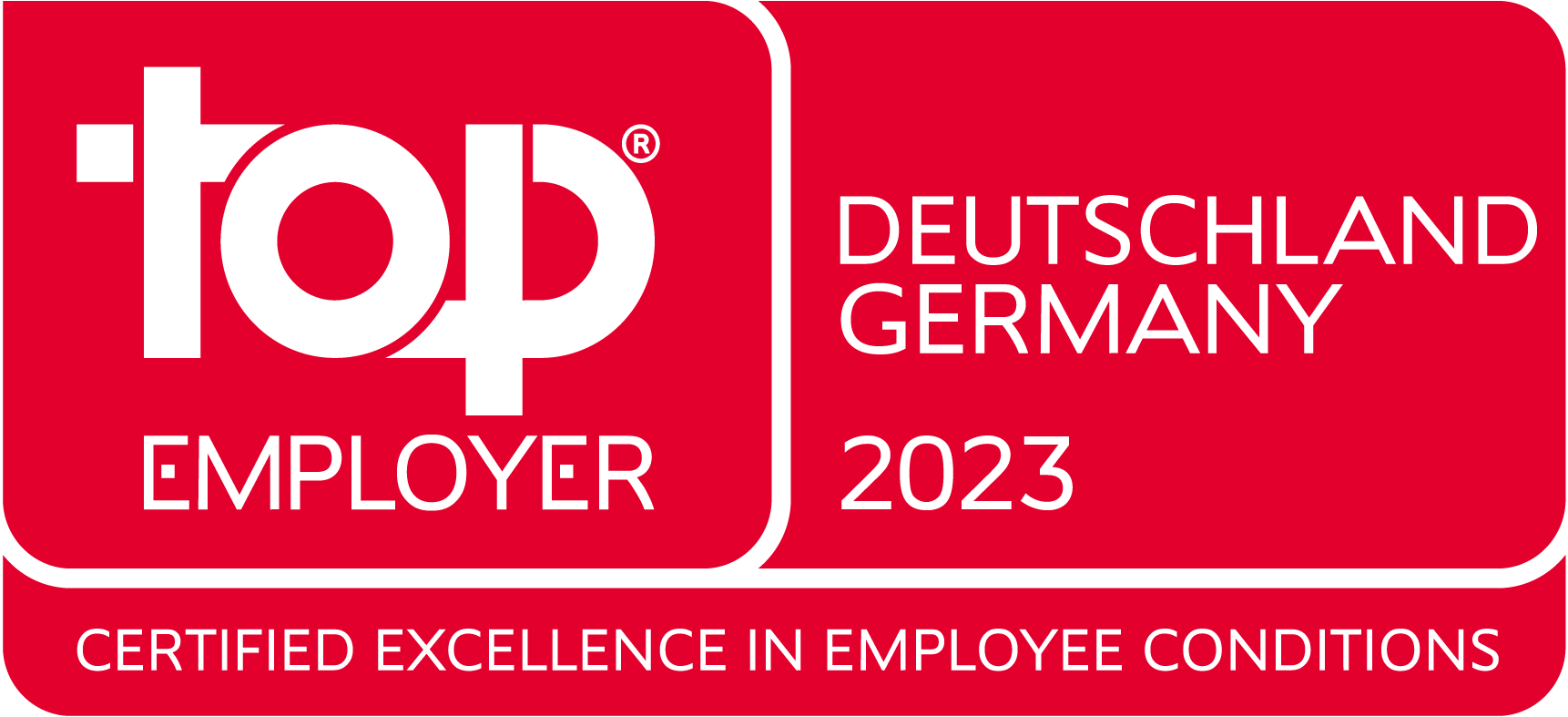 Ein zertifizierter Top Employer in Deutschland, Europa und der Welt
UNSER STANDORT Erkunden Sie das Gebiet
Lehnitzstraße 70-98, 16515 Oranienburg, Germany
Job Alerts
Would you like to receive relevant opportunities in your inbox as soon as they're posted?
SIGN UP
Talent Network
Are you interested in company news, attending career events, and hearing more from Takeda?
Join
By submitting your information, you acknowledge that you have read our privacy policy and consent to receive email communication from Takeda Pharmaceuticals.