A Look Inside Takeda's Massachusetts Biologics Operations (MA Bio Ops)
With locations across Lexington, Cambridge, and North Reading, Takeda's Massachusetts Biologics Operations' mission is to deliver innovative medicines that provide potentially life-changing treatment for our patients. We manufacture biologics, monoclonal antibodies, and the production of cell and gene therapy products. We aim to be the partner in delivering new therapies and are committed to innovation, people, and performance to achieve that vision.
We are dedicated to commercial supply excellence by ensuring product consistency, quality, and purity in biologics and cell therapy manufacturing. We are leaders when it comes to streamlining the clinical development processes needed to bring biologics and cell therapy products to market faster.
What We Do
At MA Bio Ops, we produce four commercial products for rare diseases, including Hunter Syndrome, Fabry Disease, Type 1 Gaucher Disease, and Hereditary Angioedema.
We also support clinical-stage programs across multiple modalities, including rare diseases and cancer. Our capabilities meet program demands for perfusion and batch-based processes and we are currently building capacity to expand support for cell therapy-based programs
Why Join Our Team
Takeda is a leading employer in Massachusetts and across the globe, recognized as a top place to work. With exceptional benefits and a focus on flexibility, inclusion, and wellness, we invest in our employees to grow our future. Learn more about what it's like to work at Takeda from the perspective of an employee.

Investing in Your Growth
Some of the leadership and development programs at MA Bio Ops are:
Graduate and College Degree Programs: In partnership with Worcester Polytechnic Institute (WPI), we offer two on-site graduate degree programs. Employees can pursue a Masters of Business Administration or Masters of Science in Bioscience Administration degree – right from the Takeda campus. Manufacturing Associates can take online courses offered by Takeda and through Southern New Hampshire University (SNHU) for college credit.
Industry-Focused Learning: Employees can learn more about the advancements in and manufacturing of cell therapies as led by MIT and through self-paced online courses.
Targeted Development Programs & Mentorships: From rotational programs for recent grads through mid-level management programs on topics such as Inclusive Leadership and Leading Change, employees have access to programs and mentorships that will broaden their experience and hone highly desirable skills. Our Mentorship Program is open to all employees and provides formal and informal opportunities to learn and build relationships with colleagues across departments and levels.
Takeda Resource Groups (TRGs): Takeda's history of innovation includes diverse people coming together to create a brighter future for others. To support that goal, Takeda Resource Groups (TRGs) connect Takeda colleagues in ways that enhance career development, contribute to personal development, and positively impact business outcomes.
World-Class Benefits and Resources for Your Whole Self
Employer-sponsored insurance for medical/dental/vision/life

16 days of vacation time, 12 paid company holidays, 3 'Your Choice' holidays, and 1 DE&I holiday plus 10 days paid sick time

401k company contribution plus company-funded Annual Retirement Contribution

Tuition reimbursement

Employee Stock Purchase Plan

Fitness reimbursement plus on-site fitness center

16 hours paid volunteer time

Paid maternity and paternity leave and designated rooms for nursing mothers

Adoption assistance plus time off for bonding

On-site credit union

On-site cafeteria and coffee bar

Free electric vehicle charging

Mental, physical, financial and spiri­tual health resources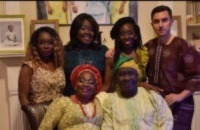 Eni built a robust network of leaders who helped grow — and pivot — her career. Now she's going beyond by bringing her best, authentic self to a job that inspires it.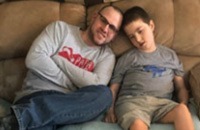 Life has thrown some of its toughest challenges at Tito. Read his story of perseverance — and growth — as he reflects on the value of balancing hard work and family.
Our Locations Explore the area
Lexington Facility

300 Shire Way, Lexington, MA 02421

Alewife Facility

205 Alewife Brook Pkwy, Cambridge, MA

North Reading Facility

200 Riverpark Dr, North Reading, MA 01864
Job Alerts
Would you like to receive relevant opportunities in your inbox as soon as they're posted?
SIGN UP
Talent Network
Are you interested in company news, attending career events, and hearing more from Takeda?
Join
By submitting your information, you acknowledge that you have read our privacy policy and consent to receive email communication from Takeda Pharmaceuticals.