Employee Spotlight:
Lindsey's Story
As we pursue our purpose to create better health for people and a brighter future for the world, we know that every member of our team has their own journey. Learn more about Lindsey and her path at Takeda.

Lindsey Daniel came to Takeda as a Senior Process Engineer in 2016. She's always been proactive in her professional journey. Right from the start, Lindsey took the initiative to drive her career progression at Takeda, reaching out to managers and executives for their guidance and mentorship.
"Early on, my director asked me, 'What do you want out of your career?' And we made a road map together."
As Lindsey navigated family priorities including becoming a new parent, she elevated her professional life by taking on new roles with diverse and increasing responsibilities.
"I've always felt supported here. The choices I've made for my family haven't ever impacted my career trajectory."
Part of Lindsey's professional evolution involved moving from pure engineering roles into positions that enabled Lindsey to exhibit her growing management skills.
"At Takeda, my career growth has always been a partnership. I'd think, 'I want to do this,' then connect with colleagues who would help me take the next step."
Having experienced the benefit of great leadership and support from executives throughout her career, Lindsey is following in the footsteps of those who encouraged her along the way.
"When I look at my career, I can see the impact my mentors had on me at every step. They've inspired me to pass it on and mentor colleagues who are early in their careers."

A Place to Thrive
To support our team members in achieving their goals at work and at home, we offer Thrive @ Takeda, our global well-being program. It includes:
Calm App subscription for all employees
Desk Yogi
Ergonomic assessment for home office plus reimbursement for setup
CARE learning program with self-paced modules on breathing, goal setting, gratitude and more
For parents, we offer maternity and paternity leave, adoption assistance and bonding time — all paid. We also have childcare assistance programs and flexible work schedules.
An Award-Winning Culture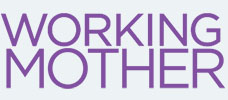 We've been named to Working Mother's list of best companies for our commitment to women's advancement, diversity and inclusion, and a family-friendly workplace culture.
Find out more about what it's like to work at Takeda.
View All Jobs at Takeda
Search
Job Alerts
Would you like to receive relevant opportunities in your inbox as soon as they're posted?
SIGN UP
Talent Network
Are you interested in company news, attending career events, and hearing more from Takeda?
Join
By submitting your information, you acknowledge that you have read our privacy policy and consent to receive email communication from Takeda Pharmaceuticals.