Plasma-Derived Therapies (PDT)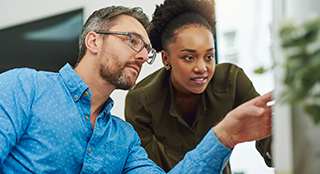 Realizing the Full Potential of Plasma to Fight Complex Diseases
As a trusted global leader and industry partner who is reimagining plasma and exploring its untapped potential, Takeda's Plasma-Derived Therapies (PDT) Business Unit is dedicated to transforming the lives of patients worldwide who rely on these lifesaving and life-sustaining therapies.
With an 80-year legacy of developing treatments for rare and complex chronic diseases, we thrive on innovation, offering a broad, differentiated portfolio of more than 20 plasma medicines with integrated care solutions to patients in more than 80 countries.
Powered by ~ 17,000 Takeda employees, our ~200 high-quality BioLife donation centers, a dedicated R&D team, and eight world-class plasma manufacturing facilities, we are unleashing data, digital and technology to transform our end-to-end operations and set new industry standards.
This enables us to innovatively and sustainably meet the growing and changing needs of patients, our people, and our planet, today and in the future.
Ambition
Transform the lives of patients through innovation and sustainability from plasma donation to delivery of medicines.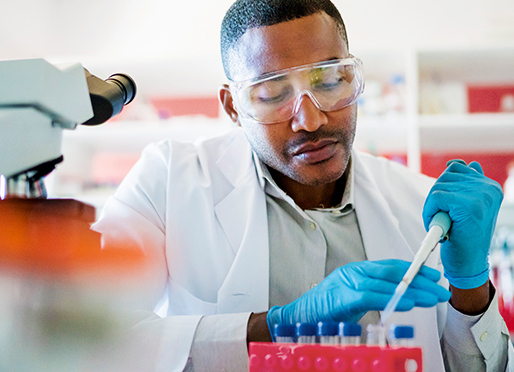 R&D
Plasma is a vital natural resource used to create lifesaving and life-sustaining therapies that hundreds of thousands of people around the world rely on every day.4,5 For many, especially those who are immune-compromised, plasma-derived therapies are their only treatment option.
While there have been advancements in plasma-derived medicine in the last 80+ years, there remains significant untapped therapeutic potential in plasma. Through transformative R&D, we are reimagining plasma-derived therapies for patients and changing what it means to live with rare and complex, chronic diseases.
Our PDT R&D organization is focused on delivering transformative solutions where we can make the greatest impact – continually asking ourselves:
How can we do more for people who rely on plasma-derived therapies today?
How can we harness the power in plasma to help more people in the future?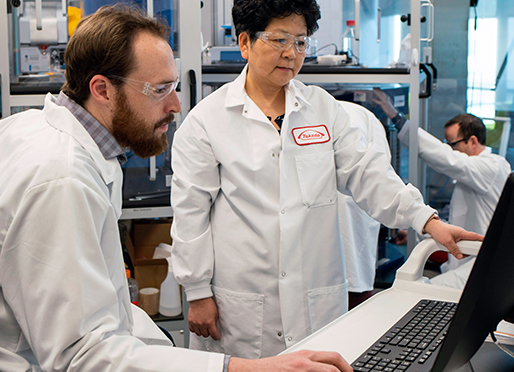 BioLife
Dedicated to the collection of plasma that enables the production of vital lifesaving and life-sustaining therapies to treat rare and chronic complex diseases, BioLife Plasma Services offers one of the most innovative plasma donation networks in the world.
Operating from ~200 state-of-the-art facilities throughout the U.S. and Europe, we build strong relationships, essential connections, and long-term partnerships to offer the best possible donation experience – providing more people than ever with the opportunity to change and save lives.
As we continue to grow and modernize our operations, our 8,000+ employees – including trained medical staff and dedicated quality and regulatory experts – continue to set new standards for donation to responsibly and sustainably deliver better health for people and a brighter future for the world.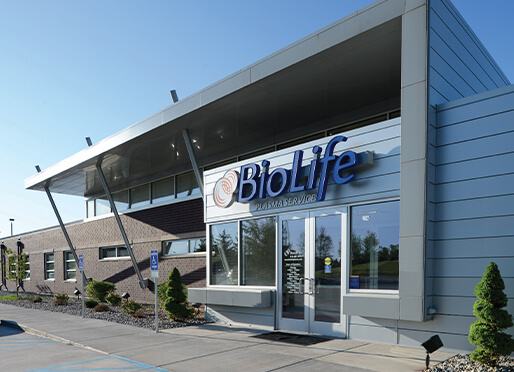 20+
plasma-derived
therapies

+75-year
legacy
in plasma

8
manufacturing
sites
200
plasma
collection centers
View all Plasma-Derived Therapy Jobs
Search