Extended Reality (XR): Experiencing is believing
T​​​​​​​​​​​​​​he pandemic has brought substantial changes to our lives, including an acceleration of digital transformation, and especially collaboration across distances.

​​​​​​​Extended Reality (XR), which comprises Augmented Mixed and Virtual Reality, has the potential to transform the way we interact drastically. It also generates numerous benefits, such as time savings, right-first- time, training effectiveness, as well as confidence and fun.
At Takeda, we are applying XR to support our teams in Global Manufacturing & Supply and Global Quality (GMS/GQ). Read how below!
In GMS/GQ, XR technology is used mainly for remote assistance, which enables employees to collaborate more efficiently by working together from different locations. It provides reliable live connection via video call between operational workers on the shop floor or lab and experts who are not onsite. Participants can use mixed reality annotations and headsets (such as HoloLens) to support their call.
​​​​​​​
"Our experience with Remote Assist has been great! Being able to instantly connect with our colleagues from Production or Maintenance and to intuitively interact with holograms has been a real game changer for our manufacturing operations," says Kevin Depauw, Manufacturing Coordinator in Lessines.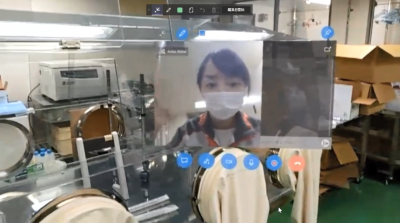 Remote assist call with a virtual screen in Osaka
Digital Instructions
Another application of XR technology is Digital Instructions, which explains the best way to complete a specific procedure. Digital Instructions translates procedures into a human-centric way of working, which allows any employee on the shop floor to complete the task at hand. It contains pictures and videos, sometimes even 3D holograms anchored in relevant areas.

With a pilot community in Osaka, Singapore and Vienna, the Digital and Data Science team is collaborating with other global functions to define fitting processes to further use Digital Instructions in GxP environments.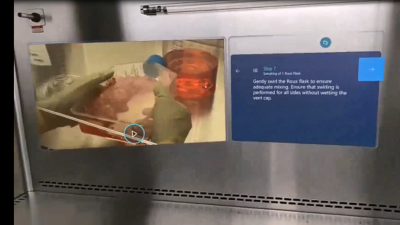 A digital instruction being designed in Singapore


We're expecting the integration of XR technologies with other systems, as well as the possibility to exchange data live and record relevant information. In the meantime, we aim to facilitate XR's daily use and create a community of early adaptors - because experiencing is believing and believing is the foundation for successful collaboration.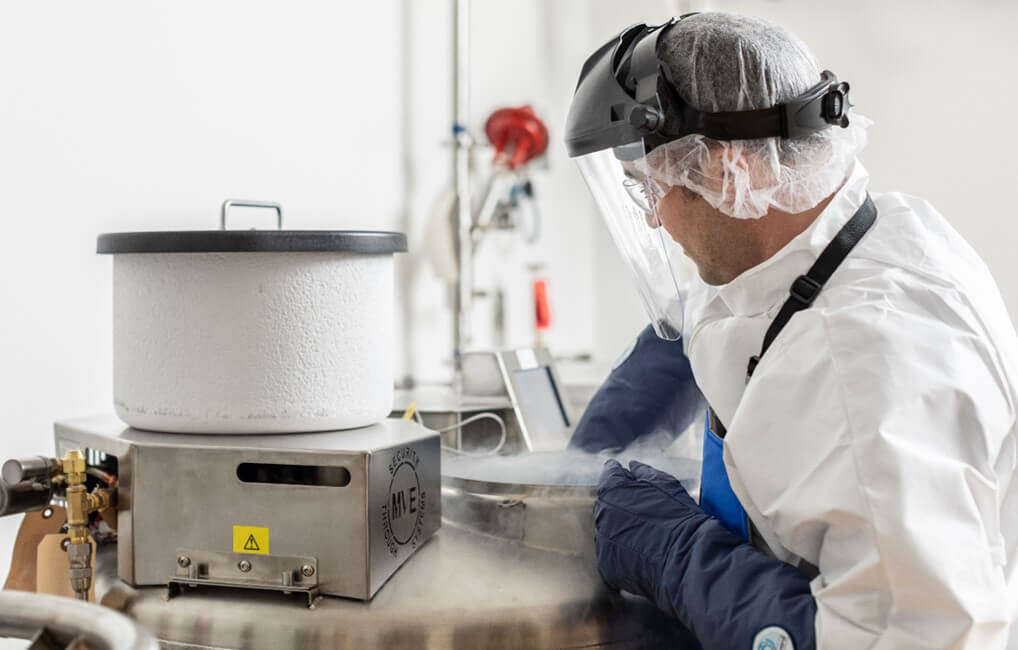 Takeda's Grange Castle manufacturing facility in Ireland recognized with award for 2021 facility of the year
Job Alerts
Would you like to receive relevant opportunities in your inbox as soon as they're posted?
SIGN UP
Talent Network
Are you interested in company news, attending career events, and hearing more from Takeda?
Join
By submitting your information, you acknowledge that you have read our privacy policy and consent to receive email communication from Takeda Pharmaceuticals.