Health Equity, Inclusion, and Mentorship: Why I'm Proud to Work at Takeda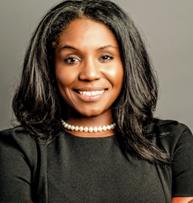 LaShell Robinson (She/Her)
Senior Director, Head of Diversity, Equity & Inclusion in Clinical Research
Washington DC-Baltimore Area
Employee Since 2021
Self-reflection is a powerful tool. It helps us gain insight into who we are and what matters to us. When I take the time to reflect, I find I have a deeper understanding of myself and renewed clarity on my goals and direction.
Since I've joined Takeda, a theme that often arises in my reflections is pride. Pride in my own accomplishments, the growth and achievement of my team, and the lessons I've learned. In the spirit of self-reflection and celebrating wins, I want to share what I am proud of at Takeda.
I'm proud of the strides Takeda has made in Clinical Trial Diversity.
The focus on diversity in clinical trials is a relatively new phenomenon for much of the biopharmaceutical industry. Post-COVID and the murder of George Floyd, topics like health disparities across racial and ethnic lines have finally received the attention needed to spur some real change. Fortunately, Takeda and other companies have set the bar for their commitment to address these inequities and better serve our patients across the healthcare continuum.
My role as the Senior Director of Diversity, Equity & Inclusion in Clinical Research is an example of this commitment. My team and I are specifically focused on clinical trial diversity—ensuring that people from diverse backgrounds (often underrepresented in clinical research) have equitable access and are included in clinical research. This is essential to ensuring treatment, medicines, vaccines or drugs work in all people not just some.
I'm proud of my team, leaders, and peers who've made our progress possible.
I'm proud to be a contributor to a company culture that empowers our team to work cross collaboratively. This work cannot be done alone—everyone in every job function has a role in advancing trial diversity.
We've made incredibly meaningful progress in clinical trial diversity, developing:
A diversity in clinical trials playbook, with practical examples and guidance for our teams reference and use

The

Communities As Partners

program that works to build lasting foundational relationships anchored in education, awareness, and access with both communities and healthcare professionals

Material to educate the general public about the importance of clinical research to medical innovation and why diversity patient inclusion in clinical research matters
All these help establish and build trust in our communities—an essential part of advancing representation in our trials.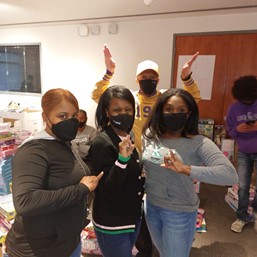 Networking and mentoring have been integral to my personal journey. Transitioning into the industry was not a straight path for me. After graduating from Tuskegee University (go Golden Tigers!) I taught high school science & math for several years while pursuing a career in clinical research. After years of trying to "get my foot in the door" a fellow graduate gave me that one opportunity. While the company was small, it was the chance I needed to gain experience and simply showcase my skill set. Takeda's Black Leadership Council (BLC) provides an instant network for Black professionals and embraced me with open arms.
The Minority Career Network is a sub workstream of the BLC focused on diversifying talent. When there is representation at all levels of the workforce, diverse perspectives help inspire and shape decisions. This helps people and patients, and builds a brighter future.
When I think about mentorship, my biggest piece of advice is networking. Don't be afraid to put yourself out there and network because, 90% of the time, people are happy to help.
"Once you are in remember to mentor and hold the door for someone else. Sometimes people just need that one opportunity and that-- can make all the difference"
I see pride continuing to be the theme of my career at Takeda, and I'm looking forward to all we can accomplish. I'm excited to expand our clinical trial diversity practice globally, and to be more inclusive of underrepresented groups like the LGBTQ+ community. And I'm thrilled to continue to mentor and champion the next generation of Black leaders through our work in the Black Leadership Council.
What are you proud of? Take the time to reflect and acknowledge it this year—there's a lot that's worth cheering about.
LaShell Robinson is the Head of Diversity, Equity & Inclusion in Clinical Research at Takeda. LaShell has a Master of Science in Biomedical Engineering from the University of South Florida and is a proud alumna of Tuskegee University where she obtained a Bachelor of Science in both Biology & Physics. Prior to joining Takeda, she held numerous roles including patient recruitment and retention and clinical operations and research with biopharmaceutical companies. LaShell resides in Maryland with her husband and their two children. In her spare time, she loves spending time with her family, reading, physical fitness, and volunteering within her community.
Job Alerts
Would you like to receive relevant opportunities in your inbox as soon as they're posted?
SIGN UP
Talent Network
Are you interested in company news, attending career events, and hearing more from Takeda?
Join
By submitting your information, you acknowledge that you have read our privacy policy and consent to receive email communication from Takeda Pharmaceuticals.