Creating a Space for Others to Lead at Takeda's first TEDx
As humans, we're drawn to stories. They engage our heart and our emotions. They make abstract concepts more concrete. They humanize statistics and make things memorable. Most of all, stories bring people together.
Bringing people together through stories and ideas is a personal passion of Lalaine Gedal, Associate Director Leadership Development, US Business Unit, at Takeda, and it was her goal when she organized Takeda's first TEDx event. Held in September 2022 in the Kendall Square office and broadcast to more than 2,500 employees globally, the event married storytelling, idea sharing, and togetherness.
What exactly is TEDx? "TED is a nonprofit devoted to spreading ideas through short, powerful talks,'' explains Lalaine. "A TEDx event is a local, community-driven gathering where live, TED-like talks are shared with the community. The format and features follow the typical TED model, but the content, design, and subjects are developed independently. For Takeda's first TEDx event, our goal was to bring Takeda employees together to unleash ideas and stories that inspire our community."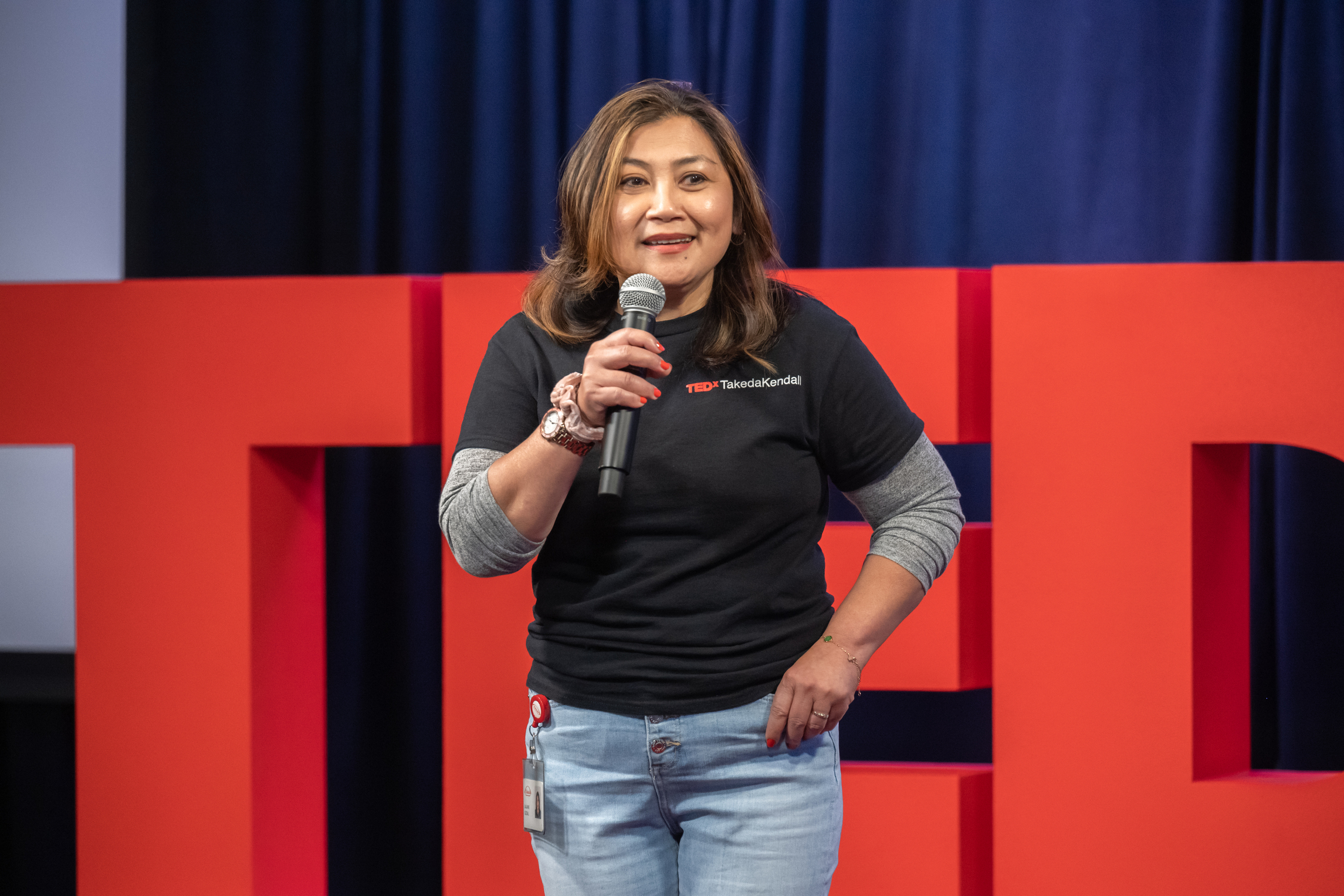 Lalaine's professional career has focused on converging people, ideas, and development, and she's been fortunate to bring TEDx events to seven other organizations during her career.
"These forums build a community that empowers and inspires," she tells us. "Takeda and our leadership were incredibly supportive of TEDx because they see the value of bringing people together like this."
Lalaine will be the first to tell you, TEDxTakedaKendall did not come about without the tireless efforts of employee volunteers.
"One of the wonderful things about TEDx is it's volunteer-led," shares Lalaine. "Employees take time out of their busy schedules months in advance of the event. They take on new roles—producer, speaker support, marketer—and are essential to making the day a special one."
Speakers went through nine weeks of training to prepare for the event. Each had personal connections to the event's themes: curiosity, well-being, innovation, future work, courage, and Diversity, Equity and Inclusion (DEI). According to Lalaine, TEDx creates a safe space that fosters idea expression and leadership.
"That's a concept you can apply to your everyday life," she says. "How can I create an environment for others to share new ideas, put themselves out there, be unafraid of failure, and lead in their own unique way?"
How did attendees feel leaving the event? In Lalaine's words: "electrified and inspired." And not without reason—many of the speakers shared they experienced "celebrity status" after the event. Several have been invited to speak in smaller Takeda forums, been interviewed to share more about their ideas, or made new connections with Takeda employees across the globe.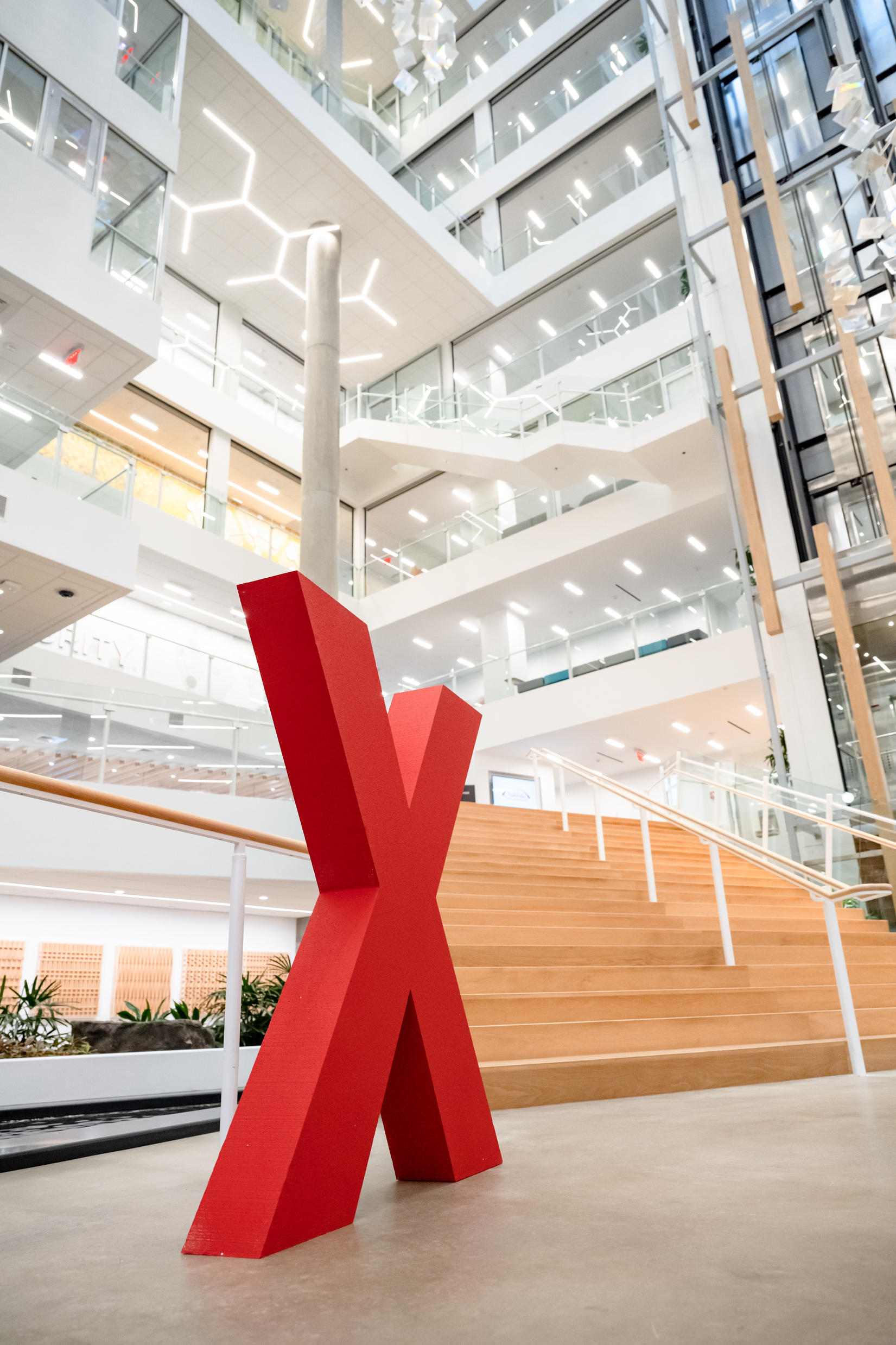 The event reminded Lalaine of how Takeda, while being a global company with employees across the world, is connected.
"We're 'One Takeda,'" remarks Lalaine. "I may work in Boston and you in Japan, but we're all connected by our commitment to our mission. We can be at different points in our life, but we experience common things—evolved ways of working, innovation and collaboration, resilience and courage."
Ever the connector, Lalaine is now looking to expand TEDx to other corners of the Takeda ecosystem. "I would jump at the opportunity to do TEDx again next year in the US—at a bigger venue ideally," smiles Lalaine. "But really, my goal is to bring this to other countries within Takeda and continue to connect people, ideas, and stories."
Click here to watch more highlights from the inspiring day!
Job Alerts
Would you like to receive relevant opportunities in your inbox as soon as they're posted?
SIGN UP
Talent Network
Are you interested in company news, attending career events, and hearing more from Takeda?
Join
By submitting your information, you acknowledge that you have read our privacy policy and consent to receive email communication from Takeda Pharmaceuticals.