Operator Formulation and Filling (m/w/d)
Singen (Hohentwiel), Baden-Württemberg
Vaccines prevent 2 to 3 million deaths each year and have transformed global public health. For the past 70 years, Takeda has supplied vaccines to protect the health of people in Japan. Today, Takeda's global vaccine business is applying innovation to tackle some of the world's most challenging infectious diseases, such as dengue, COVID-19, Zika and norovirus. Takeda's team brings an outstanding track record and a wealth of knowledge in vaccine development, manufacturing and global access to advance a pipeline of vaccines to address some of the world's most pressing public health needs.
Job ID R0106321 Date posted 09/15/2023 Location Singen (Hohentwiel), Baden-Württemberg
By clicking the "Apply" button, I understand that my employment application process with Takeda will commence and that the information I provide in my application will be processed in line with Takeda'sPrivacy Noticeand Terms of Use. I further attest that all information I submit in my employment application is true to the best of my knowledge.
Job Description
Du bist auf der Suche nach einem patientenorientierten, innovationsgetriebenen Unternehmen, das dich inspiriert und deine Karriere fördert? Dann nehme deine Zukunft in die Hand und werden Sie Teil von Takeda als
Operator Formulation and Filling (m/w/d)
Die Abteilung bietet vielseitige und spannende Tätigkeiten mit vielversprechenden Entwicklungsmöglichkeiten an.
Deine Hauptverantwortlichkeiten:
Du wiegst die Rohstoffe ein und stellst Pufferlösungen sowie Impfstoffe gemäß den gültigen Herstellanweisungen her.

Das Auftauen von Wirkstoffen, die in der Impfstoffherstellung verwendet werden, und der Aufbau des Single-Use Equipment zur Impfstoff-Formulierung und -Abfüllung unter aseptischen Bedingungen gehören zu deiner Verantwortung.

Die Bedienung der Abfüllanlage, des Isolators und Gefriertrockners sowie der Bördelmaschine gehört ebenfalls zu deinen Aufgaben.

Du führst tägliche Reinigungs- und Desinfektionsmaßnahmen im Herstellbereich durch und leistest eine GMP-gerechte Dokumentation unter Einhaltung der GMP-Richtlinien.

Primärpackmittel und andere Materialien werden von dir bereitgestellt und für die Chargenproduktion vorbereitet.

Während des Herstellprozesses führst du das Mikrobiologisches Monitoring durch undsteuerst die Autoklaven sowie die Kleinteilewaschmaschinen.

Um Ausfall- und Störzeiten zu reduzieren, arbeitest du aktiv am kontinuierlichen Verbesserungsprozess mit.

Du kontrollierst und bedienst die Anlagen, um den ordnungsgemäßen Zustand sicherzustellen, und arbeitest bei Validierungs- und Qualifizierungstätigkeiten mit.
Dein Profil:
Du hast eine abgeschlossene Ausbildung im Bereich Pharma- oder Lebensmittelindustrie, Chemie oder Pharmatechnik.

Deine Erfahrungen konntest du idealerweise im Bereich der Herstellung von sterilen Arzneistoffen sammeln.

Eine hohe Bereitschaft dich in automatisierte Tätigkeiten einzuarbeiten, bringst du mit.

Das sorgfältige Arbeiten unter Berücksichtigung sämtlicher Sicherheitsbestimmungen und GMP-Richtlinien ist für dich kein Problem.

Du hast gute PC-Anwenderkenntnisse und arbeitest teamorientiert.

Gute Deutschkenntnisse, sowie Erfahrung im GMP-Bereich runden dein Profil ab.
In dieser Position berichtest du an den Supervisor Lyophilisation.
Deine Vorteile: 
Dich erwartet eine attraktive Vergütung nach Tarifvertrag, die deine Leistung wertschätzt.  

In unserem inspirierenden und modernen Arbeitsumfeld kannst du deine Kreativität entfalten. 

Mit großzügigen 30 Urlaubstagen unterstützen wir deine Work-Life-Balance.

Eine betriebliche Altersversorgung sorgt für eine sichere Zukunft.

Fort- und Weiterbildungsmöglichkeiten stehen dir offen, um dein volles Potenzial auszuschöpfen. 

Ein Fahrtkostenzuschuss für den öffentlichen Nahverkehr erleichtert dir die Mobilität.

In unserer subventionierten Kantine wirst du bestens versorgt. 

Gesundheits- und Sportprogramme fördern dein Wohlbefinden. 

Eine Berufsunfähigkeitsversicherung und Pflegezusatzversicherung bieten dir finanzielle Absicherung.  

Mit einem Langzeitkonto kannst du deine Arbeitszeit flexibel gestalten.  

Mitarbeiterrabatte ermöglichen dir Vergünstigungen bei Produkten und Dienstleistungen. 

Durch unser Aktienprogramm kannst du am Erfolg des Unternehmens teilhaben. 

Mit unserem Mitarbeiterempfehlungsprogramm profitierst du von einer starken Gemeinschaft. 

Entgeltumwandlungsmöglichkeiten stehen dir zur optimalen Gestaltung deiner Altersvorsorge zur Verfügung. 

Ein Zukunftsbetrag unterstützt dich bei der Verwirklichung persönlicher Projekte und Träume.  
Über Uns:
Takeda ist ein global führendes, wertebasiertes, forschendes biopharmazeutisches Unternehmen. Wir haben uns der Erforschung und Bereitstellung lebensverändernder Therapien verschrieben. Dabei werden wir von unserer Verpflichtung gegenüber Patienten, unseren Mitarbeitern und der Umwelt geleitet.
In Singen sind rund 1.000 Mitarbeitende auf die Herstellung flüssiger und halbfester sowie gefriergetrockneter Arzneimittel spezialisiert. Im November 2019 haben wir in Singen unsere erste Dengue-Impfstofffabrik weltweit eingeweiht. Singen liegt am wunderschönen Bodensee in Baden-Württemberg. 
Wie wir dich unterstützen werden:
Takeda ist stolz auf seine Verpflichtung, eine vielfältige Belegschaft zu schaffen und allen Mitarbeitenden und Bewerber:innen gleiche Beschäftigungschancen zu bieten, ungeachtet ihrer ethnischen Zugehörigkeit, Hautfarbe, Religion, ihres Geschlechts, ihrer sexuellen Orientierung, ihrer Geschlechtsidentität, ihres Geschlechtsausdrucks, ihres Familienstatus', ihrer nationalen Herkunft, ihres Alters, ihrer Behinderung, ihres Staatsangehörigkeitsstatus, ihrer genetischen Informationen oder Merkmale, ihres Familienstands oder anderer gesetzlich geschützter Merkmale. Wenn du mit Behinderungen, chronischen Krankheiten oder Neurodiversität lebst, teile uns dies gerne mit, wenn du möchtest, damit wir dich während des Bewerbungsverfahrens angemessen unterstützen können. 
Locations
Singen, Germany
Worker Type
Employee
Worker Sub-Type
Regular
Time Type
Full time
Success
profile
What makes a successful team member within Vaccines at Takeda?
Integrity
Fairness
Inventive
Perseverance
Honesty
Collaborative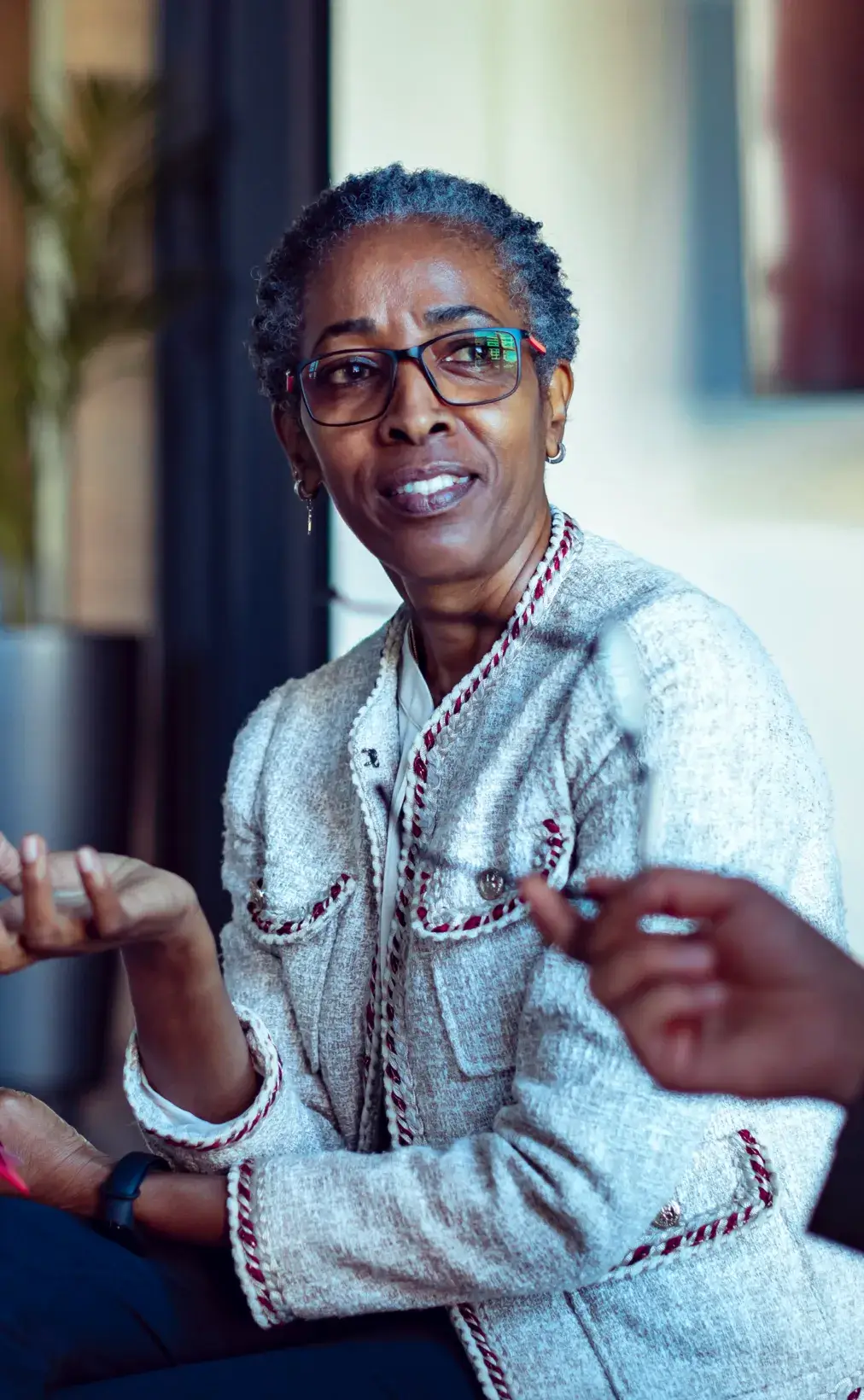 Our leadership
Vaccines represent a new dimension of global impact — successful leadership at Takeda can be encompassed in these four pillars:
Demonstrating strategic enterprise thinking, finding innovative ways to serve patients and build trust, reputation and business
Creating the environment that inspires and enables people to move the organization forward
Focusing on the few priorities and delivers superior results
Elevating the capabilities of the organization for now and the future
Inclusion

Here, you will feel welcomed, respected, and valued as a vital contributor to our global team.

Collaboration

A strong, borderless team, we strive together towards our priorities and inspiring mission.

Innovation

Bold initiatives, continuous improvement, and creativity are at the heart of how we bring scientific breakthroughs from the lab to patients.

Top Workplace

Recognized for our culture and way of working, we're one of only 15 companies to receive Top Global Employer® status for 2023.

Work-Life

Our people-first mission extends beyond patients to include their families, communities, and our own Takeda family.

Empowerment

Through trust and respect, you will have genuine support from leaders, managers, and colleagues to do your best work.
We're Steadfast In Our Commitment to Four Key Imperatives
Patient
Responsibly translate science into highly innovative medicines and accelerate access to improve lives worldwide.
People
Create an exceptional people experience.
Planet
Protect our planet.
Data & Digital
Transform Takeda into the most trusted, data-driven, outcomes-based biopharmaceutical company.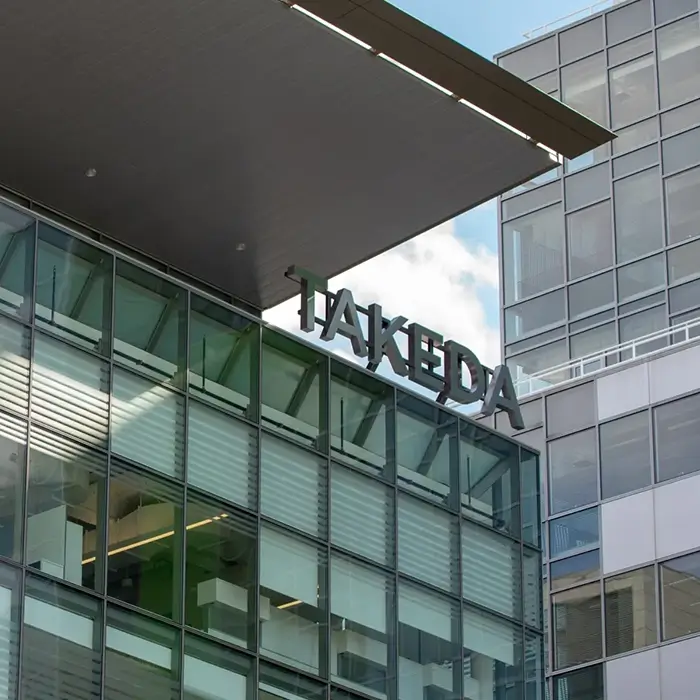 About our location
Singen (Hohentwiel), Baden-Württemberg
Join our talent community
Get customized job alerts sent right to your inbox. Plus, get the latest in company news and other important resources by signing up for our talent community.