Program and Project Manager/プロジェクトマネージャー(ID:551)
Multiple Locations
At Takeda, we are guided by our purpose of creating better health for people and a brighter future for the world. Every corporate function plays a role in making sure we — as a Takeda team — can discover and deliver life-transforming treatments, guided by our commitment to patients, our people and the planet.
People join Takeda because they share in our purpose. And they stay because we're committed to an inclusive, safe and empowering work environment that offers exceptional experiences and opportunities for everyone to pursue their own ambitions.
Job ID R0106160 Date posted 09/11/2023 Location Multiple Locations
By clicking the "Apply" button, I understand that my employment application process with Takeda will commence and that the information I provide in my application will be processed in line with Takeda'sPrivacy Noticeand Terms of Use. I further attest that all information I submit in my employment application is true to the best of my knowledge.
Job Description
Please note that this job requires business level Japanese language command not only in speaking, but also in business writing and reading.
【About Takeda】
タケダは、患者さんへのコミットメントに揺るぎはありません。
タケダでは、同じ志を持つプロフェッショナルを募集しています。
タケダは、4つの優先事項(患者さん、信頼、評判、事業)と、タケダイズム(誠実、公正、正直、忍耐)という共通の価値観によって、
グローバルな製薬企業のリーダーとして結束しています。
タケダイズムは単なる言葉ではありません。タケダイズムは、私たちの意思決定、行動、交流を導く信念であり、考え方です。
私たちはこれを道しるべとしながら、1. 患者さんに寄り添い(Patient)2. 人々と信頼関係を築き(Trust) 3. 社会的評価を向上させ(Reputation)4. 事業を発展させる(Business)ことを日々の行動指針としています。
【Objectives/Purpose】
プログラムのデリバリー方法論に従って、エピックやプロジェクトなどをリードすること

個々のプロジェクトの包括的なソリューションを組織し、リードし、推進すること

そしてそのために望ましいビジネス成果を理解すること

基本的なビジネス要件(人事や財務など)を理解しながら、プロジェクトやサービスデリバリーを組織し、リードすること

顧客/ビジネス、製品/プラットフォームの所有者、テクノロジービジネスパートナーとの連携とプロジェクト管理を通じて、ビジネス価値の創造に貢献すること

企業の基幹業務のビジネス(人事、財務など)を深く理解し、データとデジタルを活用して問題解決のために積極的に行動すること

SMEやオペレーションベンダーと連携し、主要なステークホルダーへ適切なエスカレーションを行い、問題を解決すること

プロダクト/プラットフォームオーナー、テクノロジービジネスパートナーと協力し、適用されるガバナンスポリシーとプロセスを用いて、顧客/ビジネスの戦略的な要件を満たすプログラムやプロジェクトをリードすること
Lead a collection of work (i.e., epics, projects) and understand the desired business outcomes to organize, lead and drive individual projects overarching technical solution according to its respective program's delivery methodology.

Organize and lead the programs, projects and service delivery while understanding of basic business requirements (i.e., Human resources, Finance).

Contribute to create the business value thorough managing the programs and projects partnering with customers/business, product/platform owners and technology partners.

Develop a deep understanding of corporate function business (i.e., Human resources, Finance) and take proactive actions to resolve issues by leveraging data & digital.

Resolve issues escalating issues to key stakeholders appropriately in collaboration with SMEs and operation vendors.

Work with product/platform owners, and Technology Business partners to lead the programs/projects to meet the strategic needs of the customers/business with applicable governance policies and processes.
【Accountabilities】
ステークホルダーマネジメントとして、サービス提供のパフォーマンスを監視し、ステークホルダーに可視化し、報告すること

プロジェクトメンバーに対して全体的な戦略、計画、管理指導を行うこと

プログラム/プロジェクトのスコープ、スケジュール、コスト、品質を管理し、顧客/ビジネスの戦略性、要件との整合性を確保すること

顧客/ビジネス、製品/プラットフォームオーナー、テクノロジービジネスパートナーと連携し、顧客/ビジネスの戦略的ニーズを満たすテクノロジーサービスを特定すること

主要なステークホルダーとステータス、リスク、成果について積極的にコミュニケーションを図り、プロジェクトを確実に成功させること

リソースの透明性を提供し、相互依存関係を管理すること。そして、積極的にエスカレーションを行い、影響を伝えること

プログラム/プロジェクトのビジネス/ステークホルダーと積極的にコミュニケーションし、プロジェクト阻害要因を解決し、プロジェクトをリードすること

プロジェクトの成功要因が、より広範なプログラムとどのように関連しているかを理解し、最適な結果を確実に提供すること

プロジェクトが、適用されるガバナンス方針およびプロセスを理解し、遵守していることを確認すること

プログラムとプロジェクト活動を常に監視し、合理化することで、最大限の価値が提供されるようにすること

標準化されたプロジェクトマネジメントのベストプラクティスとプロセスの作成、関係者へ正しく適用され、運用できる様に貢献すること
As stakeholder management, monitor the performance of programs, projects, and service delivery, and provide visibility of performance to stakeholders.

Provide overall strategy, planning, and management guidance for project teams.

Own and manage the scope, schedule, cost, and quality of a program and ensure its alignment with the customer's/ Business objects.

Partner with customers/business, product/platform owners, and Technology Business partners to identify technology services that meet the strategic needs of the customers/business.

Communicate with key stakeholders on status, risks, and accomplishments to ensure the successful delivery of the program/project.

Provides transparency of resource needs, manages interdependencies, facilitates escalations, and communicates impacts.

Conduct and manage conversations with customers/stakeholders of the program/project.

Maintain an understanding of how underlying project's success factors relate to the broader programs and ensure the desired results and delivered.

Ensure program and project teams understand and comply with applicable governance policies and processes.

Constantly monitor and rationalize programs and project activities to ensure maximum value is delivered.

Contribute to the creation and communication of standardized Project Management best practices and processes.
【EDUCATION, BEHAVIOURAL COMPETENCIES AND SKILLS】
Required:
学士号または同等の学位

10年以上のプログラムもしくはプロジェクトマネージャーの経験、ビジネス(人事、財務)システム開発、運用の経験

英語での文書作成および会話能力。具体的には、グローバルのステークホルダーと英語を使用して業務を遂行した経験、および補助者なしでの会議や電子メールでのコミュニケーション能力

プロジェクトの企画・提案、プロジェクト進行管理、ベンダーマネジメントの経験

システム開発や業務アプリケーション開発のプロジェクトマネージャーの経験

プロジェクトの予算、コスト管理の経験

ソリューションのデリバリーを成功させるために機能横断的にリードし、様々な専門者と協働した経験

優先順位を設定し、ステークホルダーの期待を調整し、関連するアクションプランを策定・実行する能力

口頭および書面による優れたコミュニケーション能力、問題解決能力および分析能力を備えたビジネス洞察力

ビジネス・リレーションシップ・マネジメント・スキル;専門分野について現地の経営陣やステークホルダーとつながり、関与する能力

世界各国のバーチャルチームと協働し、異なる経験、専門性、文化、コミュニケーションスタイルを調整し、適応させる能力

アプリケーション開発(要件定義、設計、開発、テスト、運用)の経験

IT

インフラ(ネットワーク、サーバー、セキュリティ等)の基礎知識
Bachelor's degree or equivalent

10 years or more of relevant experience

Ability to write and speak in the English language. Specifically, experience working with global stakeholders using English to conduct business, and the ability to communicate in meetings and emails without assistance

Experience planning and proposing projects and managing vendor development

Experience as a project manager for system development projects and development of business applications

Financial Management for IT Services skills

Team player with some experience leading and collaborating cross- functionally to ensure successful delivery of solutions

Ability to set priorities, align stakeholder expectations, to develop and execute an associated action plan

Excellent oral and written communications skills, business acumen with problem solving and analytical skills

Business relationship management skills; ability to connect and engage with local management and stakeholders on areas of expertise

Work with virtual teams located in different countries around the world, aligning and adapting different work, culture and communication styles

Experience in application development (requirements definition, design, development, testing and operation)

Basic knowledge of IT infrastructure (networks, servers, security, etc.)
Preferred:
修士号

アプリケーションの運用管理の経験

武田薬品での業務経験

コーポレート機能(人事、財務など)の基礎知識

製薬業界をよく理解し、製薬業界のシステム開発、運用経験がある方

AIやRPA等の最新デジタル技術の経験

データ分析経験

プロセスマイニングなどの手法を用いたビジネスプロセス分析の経験

Powerプラットフォームに関する深い知識と、ビジネスプロセスを改善するためにテクノロジーを使用した経験
Master's degree

Experience with application management

Experience with Takeda operations

Fundamental knowledge of corporate functions (i.e., Human resources, Finance)

Have a good understanding of the pharmaceutical industry and experience with validated systems

Experience with AI/RPA and other digital technologies

Experience with data analytics

Experience in business process analysis using methods such as process mining

Deep knowledge of the Power platform and experience using the technology to improve business processes
【WHAT TAKEDA CAN OFFER YOU】
グローバル組織で働く経験を積めること

世界トップクラスの製薬企業において、テクノロジー変革の最前線に立つことができること

様々なデータ&デジタルスキルを持つ同僚と協働しながら、自身も様々な技術に触れる機会が得られること
Gain experience working in a global organization

Be at the forefront of technology transformation in a top global pharmaceutical company

Opportunity to collaborate with colleagues with a variety of data & digital skills, and to be exposed to a variety of implemented technologies themselves
【THE KIND OF PERSON WE ARE LOOKING FOR】
好奇心旺盛で、新しいテクノロジーに興味を持ち、自らのアイデアで主体的に行動できる方

同僚やステークホルダー、ビジネスメンバーと協働できることに興味があり、積極的にコミュニケーションできる方

多様な専門知識やバックグラウンドを持つタケダの同僚と協働できる方

タケダの理念に共感し、患者さんのために貢献できる方
A person who is curious and interested in new things and technologies, as well as proactive and able to take initiative based on his/her own ideas

Able to work with cross-functional teams from diverse backgrounds with interest and sensitivity to collaborate with others

A person who can empathize with Takeda's philosophy and objectives and who can contribute to the benefit of patients
【TRAVEL REQUIREMENTS】
Access to transportation to attend meetings

Ability to occasionally travel to meetings in the Area
Locations
Osaka, JapanTokyo, Japan
Worker Type
Employee
Worker Sub-Type
Regular
Time Type
Full time
Success
profile
What makes a successful team member within Corporate at Takeda?
Collaborative
Strategic
Insightful
Results driven
Goal-oriented
Achiever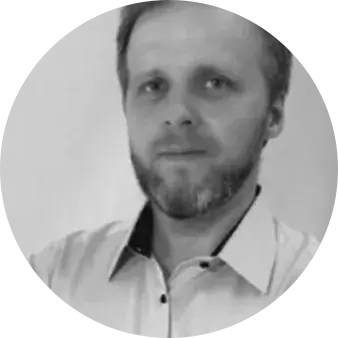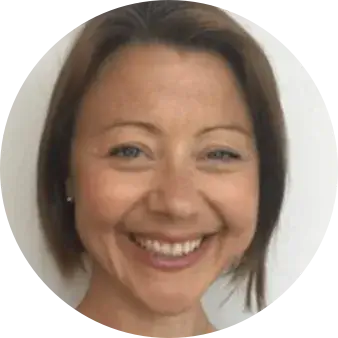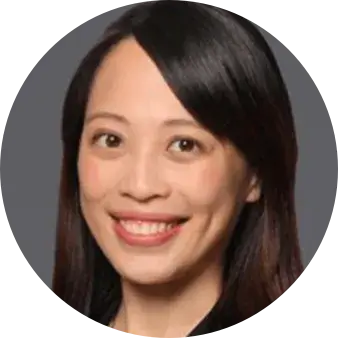 Impact across generations

Partnership brings together world-leading plasma companies to focus on developing and delivering a hyperimmune immunoglobulin in the global fight against COVID-19.
Inclusion

Here, you will feel welcomed, respected, and valued as a vital contributor to our global team.

Collaboration

A strong, borderless team, we strive together towards our priorities and inspiring mission.

Innovation

Bold initiatives, continuous improvement, and creativity are at the heart of how we bring scientific breakthroughs from the lab to patients.

Top Workplace

Recognized for our culture and way of working, we're one of only 15 companies to receive Top Global Employer® status for 2023.

Work-Life

Our people-first mission extends beyond patients to include their families, communities, and our own Takeda family.

Empowerment

Through trust and respect, you will have genuine support from leaders, managers, and colleagues to do your best work.
We're Steadfast In Our Commitment to Four Key Imperatives
Patient
Responsibly translate science into highly innovative medicines and accelerate access to improve lives worldwide.
People
Create an exceptional people experience.
Planet
Protect our planet.
Data & Digital
Transform Takeda into the most trusted, data-driven, outcomes-based biopharmaceutical company.
Join our talent community
Get customized job alerts sent right to your inbox. Plus, get the latest in company news and other important resources by signing up for our talent community.