Associate Director Process Engineering
Fujisawa, Kanagawa
Job Type: Full Time
Job Level: Senior
Travel: 5-10%
The Pharmaceutical Sciences (Pharm Sci) organization is an integral part of global R&D at Takeda, translating science into therapeutic products for patients. When you join Pharm Sci, you become part of a team dedicated to bringing our products to life for our patients through innovation, dedication and talent while minimizing environmental impact.
We work as a member of Takeda's Global Program Team (GPT) and take full ownership of Chemistry, Manufacturing & Control (CMC) activities — driving product development from bench to bedside.
The Pharm Sci team focuses on executing and enhancing business processes and partnering with key stakeholders and industry leaders to boldly deliver an increasingly complex portfolio. Always looking through a sustainability lens to protect our planet, we are embracing new ways of working, excelling in our data and digital transformation, building differentiated capabilities (CMC Acceleration), delivering innovative medical devices, and advancing an inclusive, innovative culture.
It is an exciting time to be in Pharm Sci. Join our journey and change the lives of patients!
Job ID R0103116 Date posted 08/31/2023 Location Fujisawa, Kanagawa
By clicking the "Apply" button, I understand that my employment application process with Takeda will commence and that the information I provide in my application will be processed in line with Takeda'sPrivacy Noticeand Terms of Use. I further attest that all information I submit in my employment application is true to the best of my knowledge.
Job Description
"Better Health for People, Brighter Future for the World" is the purpose of a company. We aim to create a diverse and inclusive organization where people can thrive, grow and realize their own potential while enabling our purpose. We continue to innovate and drive changes that will transform the lives of patients. We're looking for like-minded professionals to join us.
Takeda is a global values-based, R&D-driven biopharmaceutical leader. We are guided by our values of Takeda-ism, which has been passed down since the company's founding. Takeda-ism incorporates Integrity, Fairness, Honesty, and Perseverance, with Integrity at the core. They are brought to life through actions based on Patient-Trust-Reputation-Business, in this order.
Synthetic Molecule Process Development (SMPD) is responsible for the development of robust, sustainable and cost-effective processes for the manufacture of new synthetic molecule pharmaceuticals, along with methods for achieving and controlling high standards of purity and quality. 
The successful candidate will be responsible for leading a group of Engineers responsible for all aspects of reaction & particle engineering including the development of scale down models for the study of unit operations, process safety evaluation as well as technical transfer to external contract manufacturing organizations. The ideal candidate will have deep experience in using process analytical technologies (PAT) in combination with mathematical models (both statistical & first principle) to enhance process understanding to effectively develop/ optimize/ scale-up and troubleshoot processes. The Associate Director will have experience with building scale-down equipment and developing innovative advanced process control strategies for both batchand continuous processes. The ideal candidate will strive to continuously improve how pipeline projects are supported and will be developing new workflows to facilitate and accelerate process development, optimization and understanding as well as technical transfer to manufacturing, leveraging digital tools, automation, robotics and/ or cobotics.
The successful candidate will be recognized as a technical resource/expert within SMPD and across Pharmaceutical Sciences and utilize his/ her technical expertise to contribute across multiple projects and drive technical/scientific strategy. The Associate Director will be collaborating closely with the Chemistry and Technology groups to apply enabling & emerging development and manufacturing technologies, and will be responsible for helping shape the department's technology roadmap, based on pipeline needs and current trends in research. The successful candidate will be responsible for maintaining and growing the department's strategic relationships with our outsourcing partners as well as directing and managing outsourcing across a product platform, as appropriate.  
What Takeda can offer you:
Allowances: Commutation, Housing, Overtime Work etc.
Salary Increase: Annually
Bonus Payment: Twice a year
Working Hours: Headquarters (Osaka/ Tokyo) 9:00-17:30, Production Sites (Osaka/Yamaguchi) 8:00-16:45, (Narita) 8:45-5:15, Research Site (Kanagawa) 9:00-17:45
Holidays: Saturdays, Sundays, National Holidays, May Day, Year-End Holidays etc. (approx. 123 days in a year)
Paid Leaves: Annual Paid Leave, Special Paid Leave, Sick Leave, Family Support Leave, Maternity Leave, Childcare Leave, Family Nursing Leave.
Flexible Work Styles: Flextime, Telework
Click here to find out Takeda's Diversity, Equity & Inclusion
Better Health, Brighter Future
Locations
Fujisawa, Japan
Worker Type
Employee
Worker Sub-Type
Regular
Time Type
Full time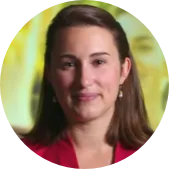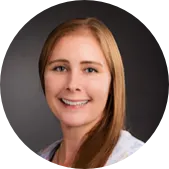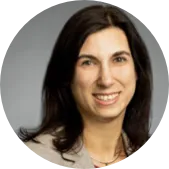 Our pipeline
Our internal research capabilities and external partnerships contribute to an R&D engine that has produced exciting new molecular entities (NMEs) across our core Therapeutic Areas. Check out our pipeline and see how we'll continue delivering a steady stream of next-generation therapies.
Inclusion

Here, you will feel welcomed, respected, and valued as a vital contributor to our global team.

Collaboration

A strong, borderless team, we strive together towards our priorities and inspiring mission.

Innovation

Bold initiatives, continuous improvement, and creativity are at the heart of how we bring scientific breakthroughs from the lab to patients.

Top Workplace

Recognized for our culture and way of working, we're one of only 15 companies to receive Top Global Employer® status for 2023.

Work-Life

Our people-first mission extends beyond patients to include their families, communities, and our own Takeda family.

Empowerment

Through trust and respect, you will have genuine support from leaders, managers, and colleagues to do your best work.
We're Steadfast In Our Commitment to Four Key Imperatives
Patient
Responsibly translate science into highly innovative medicines and accelerate access to improve lives worldwide.
People
Create an exceptional people experience.
Planet
Protect our planet.
Data & Digital
Transform Takeda into the most trusted, data-driven, outcomes-based biopharmaceutical company.
Join our talent community
Get customized job alerts sent right to your inbox. Plus, get the latest in company news and other important resources by signing up for our talent community.