Head Regulatory Affairs Emerging Markets
Zurich, Canton of Zurich
Vaccines prevent 2 to 3 million deaths each year and have transformed global public health. For the past 70 years, Takeda has supplied vaccines to protect the health of people in Japan. Today, Takeda's global vaccine business is applying innovation to tackle some of the world's most challenging infectious diseases, such as dengue, COVID-19, Zika and norovirus. Takeda's team brings an outstanding track record and a wealth of knowledge in vaccine development, manufacturing and global access to advance a pipeline of vaccines to address some of the world's most pressing public health needs.
Job ID R0098443 Date posted 06/16/2023 Location Zurich, Canton of Zurich
By clicking the "Apply" button, I understand that my employment application process with Takeda will commence and that the information I provide in my application will be processed in line with Takeda'sPrivacy Noticeand Terms of Use. I further attest that all information I submit in my employment application is true to the best of my knowledge.
Job Description
People First - At Takeda we are dedicated to improving the health and well-being of all people and bringing them the hope of a brighter future. It is our passion that transforms every job into meaningful action. Our people are the heart of Takeda.
Are you a strategic and visionary leader with a strong background in regulatory affairs within the pharmaceutical industry? Takeda, a global leader in the field of healthcare, is seeking an exceptional regulatory affairs leader for the position of Head Regulatory Affairs Vaccines Emerging Markets (m/f/d).
This is a unique opportunity to make a significant impact on the development and regulatory strategy of our vaccine portfolio across emerging markets.
Key Objectives of the role :
Develop and communicate the optimal regional regulatory strategy for the Vaccine Business Unit, aligned with global development goals.
Oversee all regional regulatory strategy and activities for the entire vaccine portfolio, including Health Authority meetings.
Manage relationships and communications with the Regulatory Affairs Local Operating Companies (RA LOCs),

Pharma

Regional Group Emerging Markets (GEM) Business Leads and Regional GEM GRA Leads

and represent Regulatory Affairs Vaccines (RAV) in regional business units.
Provide strategic regulatory guidance for developmental and marketed vaccines within the region.
Build and lead a highly functioning regional regulatory team focused on vaccines.
Represent regional regulatory strategy at Global Project Team (GPT) meetings and engage with Executive Leadership.
Stay informed about regulatory trends and policies that could impact the Vaccine Business Unit by interacting with trade organizations and industry groups

and Takeda regulatory policy groups

.
Accountabilities:
Develop, approve, and implement the regional regulatory strategy for vaccine candidates and products in the region, ensuring adherence to timelines.
Create the optimal

emerging markets

regional strategy for global regulatory development of Takeda vaccine products.
Oversee and ensure timely submission of high-quality regulatory documents and oversee regulatory interactions. Serve as the vaccine regional regulatory representative for specific projects or marketed vaccines.
Manage regional product development resources, including consultants and budgets, to support efficient operations.
Prepare reports, strategy documents, and presentations outlining regional vaccine development and licensure activities.
Foster ongoing and proactive relationships with vaccine regulatory authorities.
Conduct "due diligence" and feasibility assessments, as assigned.
Manage, develop, and hire regional vaccine regulatory associates, as required.
Your Profile:
Bachelor's degree or equivalent in a scientific discipline; advanced degree preferred.
10 years of pharmaceutical experience, with a focus on vaccines preferred.
10-12+ years of direct regulatory affairs experience, preferably in the vaccines field.
Experience in working with Emerging Markets region a must
Understanding of international regulatory requirements and complexities and ability to determine most efficient way to regulatory success
Previous management experience.
Strong regulatory judgment across multiple filings.
Ability to interpret complex scientific issues related to vaccine regulatory requirements and strategy.
Proven track record of successfully licensing pharmaceutical products.
Excellent interpersonal, mentoring, and leadership skills.
Cross-cultural awareness and experience in working within a global environment.
Proficient in oral and written communication across all levels of the organization.
Effective in managing timelines, negotiation skills, and adaptability.
Ability to develop staff in regulatory strategy, identify issues, and offer creative solutions.
What you can look forward to with us:
Appreciative working atmosphere in an international and exciting working environment

Independent work with the opportunity to play a part in shaping an innovative company

Professional and personal development opportunities

Flexible working hours and home office
Empowering our people to shine
At Takeda, we earn the trust of society and our customers through our values of Takeda-ism: Integrity, Fairness, Honesty, Perseverance. We incorporate these values in everything we do. They represent who we are and how we act. They help us make decisions that we can be proud of today and in the future. We enable our employees to develop their full potential. As a global top employer, we offer exciting career paths, promote innovation and strive for top performance in everything we do. Takeda fosters an inclusive, collaborative and international work environment where our teams are united by their relentless commitment to our goal of improving people's health and creating a better future for the world. Learn more at takedajobs.com.
Diversity, Equity and Inclusion
Takeda is committed to foster diversity, equity and inclusion. Hiring decisions are based entirely on qualifications and are made regardless of gender, ethnic origin, religion, sexual orientation, age or disability.
If you are seeking a challenging leadership role where you can drive regulatory strategies and make a tangible impact in the vaccines space, we encourage you to apply. Join Takeda and contribute to our mission of improving the health and well-being of patients worldwide!
Locations
Zurich, Switzerland
Worker Type
Employee
Worker Sub-Type
Regular
Time Type
Full time
Success
profile
What makes a successful team member within Vaccines at Takeda?
Integrity
Fairness
Inventive
Perseverance
Honesty
Collaborative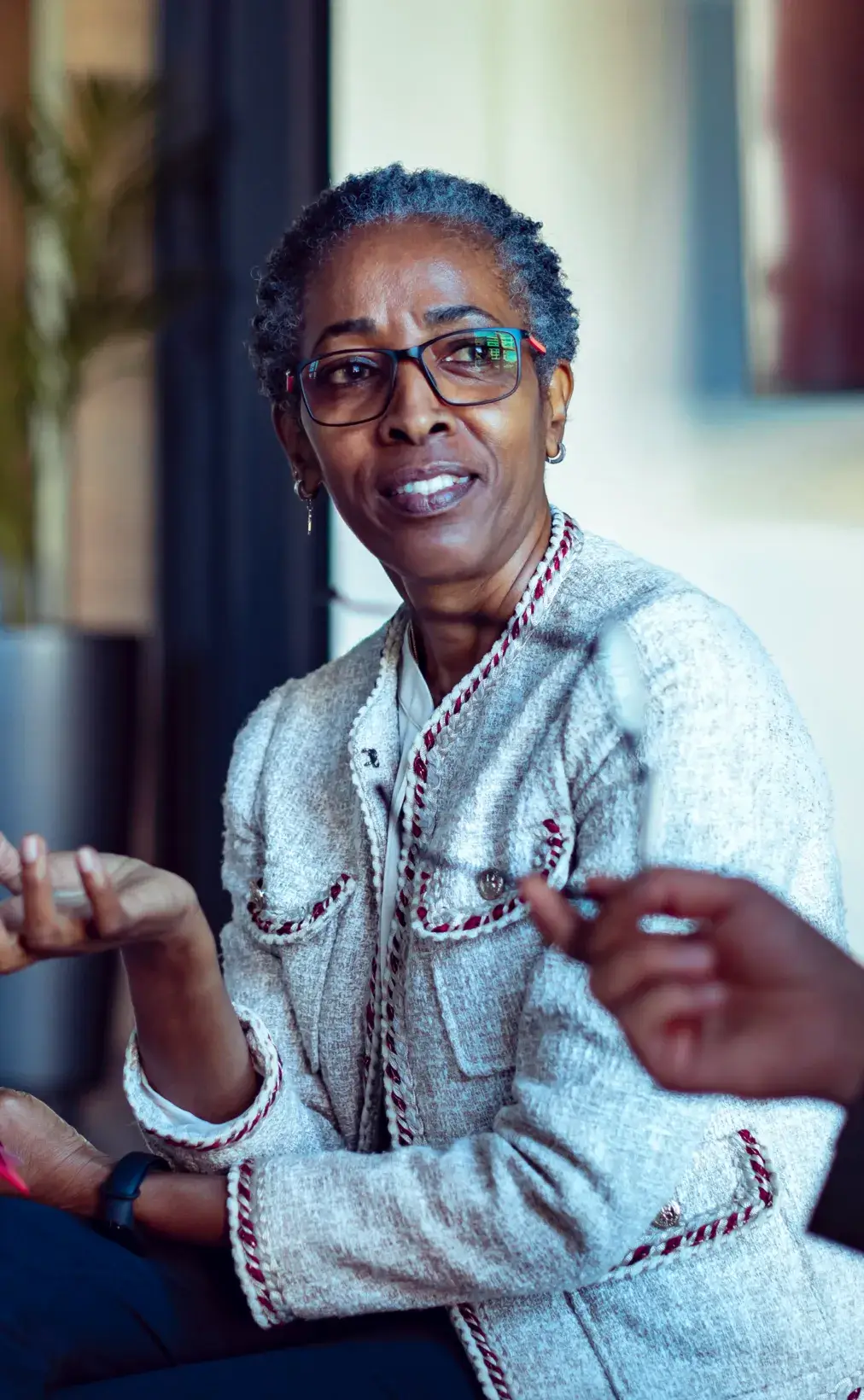 Our leadership
Vaccines represent a new dimension of global impact — successful leadership at Takeda can be encompassed in these four pillars:
Demonstrating strategic enterprise thinking, finding innovative ways to serve patients and build trust, reputation and business
Creating the environment that inspires and enables people to move the organization forward
Focusing on the few priorities and delivers superior results
Elevating the capabilities of the organization for now and the future
Inclusion

Here, you will feel welcomed, respected, and valued as a vital contributor to our global team.

Collaboration

A strong, borderless team, we strive together towards our priorities and inspiring mission.

Innovation

Bold initiatives, continuous improvement, and creativity are at the heart of how we bring scientific breakthroughs from the lab to patients.

Top Workplace

Recognized for our culture and way of working, we're one of only 15 companies to receive Top Global Employer® status for 2023.

Work-Life

Our people-first mission extends beyond patients to include their families, communities, and our own Takeda family.

Empowerment

Through trust and respect, you will have genuine support from leaders, managers, and colleagues to do your best work.
We're Steadfast In Our Commitment to Four Key Imperatives
Patient
Responsibly translate science into highly innovative medicines and accelerate access to improve lives worldwide.
People
Create an exceptional people experience.
Planet
Protect our planet.
Data & Digital
Transform Takeda into the most trusted, data-driven, outcomes-based biopharmaceutical company.
Join our talent community
Get customized job alerts sent right to your inbox. Plus, get the latest in company news and other important resources by signing up for our talent community.