Director, Global Regulatory Affairs CMC Alliance Partnered and Divested Products Lead - Zurich Hybrid
Zurich, Canton of Zurich
Job Type: Full Time
Job Level: Senior
Travel: Minimal (if any)
Global Regulatory Affairs (GRA) develops and executes innovative regulatory strategies to provide life-changing therapies to patients. GRA has a strategic role in all stages of global product development and across the Takeda Enterprise.
At Takeda, we strive to provide transformational opportunities for every member of our team, and we empower our people to take charge of their futures. In an environment that fosters lifelong learning and a growth mindset, you'll have the support you need to thrive — at work and beyond.
Job ID R0103307 Date posted 09/14/2023 Location Zurich, Canton of Zurich
By clicking the "Apply" button, I understand that my employment application process with Takeda will commence and that the information I provide in my application will be processed in line with Takeda'sPrivacy Noticeand Terms of Use. I further attest that all information I submit in my employment application is true to the best of my knowledge.
Job Description
Join Takeda as Director, Global Regulatory Affairs CMC Alliance Partnered and Divested Product Lead, where you are accountable for developing and executing on GRA CMC strategies for lifecycle management.  You ensure global strategies are implemented across existing portfolio, while ensuring team effectiveness in a complex matrix environment.  Reporting to the Head of GRA CMC for MPD, CMC Sourcing and Due Diligence, you partner closely across the organization to influence as a key opinion leader within Takeda, providing consistent messaging on Takeda's scope of regulatory within the Contract Manufacturing Business (CMB) for downstream efficiency proceeding complexity of divestment decisions, and align on ways of working for Takeda alliance partnered products.
How you will contribute:
Independently manage regulatory submissions for assigned compounds for global marketing applications, and post-approval life cycle activities.
Evaluate change proposals for global regulatory impact and plan global variations and amendments.
Member of global teams which require experienced interpretation of applicable EMA/FDA/ICH/WHO/Global regulations to ensure CMC compliance.
Lead team members that establish CMC content (data and documentation) requirements for regulatory submissions and review content for conformance with established requirement.
Ensures project team, line management, and key stakeholders are apprised of developments that may impact regulatory success, exercising sound judgement and communicating in a professional and timely manner.  Provide solutions to prevent recurrence of issues.
Interact directly with international Health Authorities. Participate in and facilitate agency meetings.
Stay up to date with current and evolving regulatory CMC requirements, apply this knowledge to assigned projects, and share experience with others to support their development.
Maintain constructive relations with essential colleagues, e.g., colleagues within Takeda, Alliance Partners, and Health Authority representatives.
What you bring to Takeda:
BS/BA Degree in a Scientific Discipline, Advanced Degree preferred.
10+ years pharmaceutical Regulatory CMC experience including experience as an RA CMC product lead, or equivalent industry experience (e.g., Pharmaceutical Development, Analytical Development, Production, Quality Assurance).
Experience with active pharmaceutical ingredient/drug substances, drug products, biologics, analytical characterization, process scale-up or regulatory registration of products is required.
Expert in developing alternate strategies based on guidance/regulations.
Expert in liaising with Regulatory Agencies having served as lead in successful Agency Interactions related to CMC submissions and product development meetings.  International experience preferred.
Understanding of scientific principles and regulatory CMC requirements relevant to global drug development and post-market support; application of knowledge to all areas of life-cycle management.
Ability to deal with issues of critical importance, provides regulatory advice and making reasoned decisions on regulatory issues for which there may not be clear/specific regulatory guidance.
Able to provide sound strategic advice and enable critical decisions under ambiguity.
Demonstrate leadership, problem-solving ability, flexibility, and values teamwork.
Demonstrate strategic enterprise thinking, with the ability to influence at all levels in a complex matrix environment.
Exercise good judgement in elevating and communicating actual or potential issues to line management and presents solutions to those issues.
Good judgement in elevating and communicating actual or potential issues to line management.
Builds and maintains a team environment that inspires and enables people to move the organization forward.
Expert in CTD authoring and/or review skills throughout the product lifecycle, with a solid understanding of global submission complexities.
Travel Requirements:
Willingness to travel to various meetings, including overnight trips.
Requires approximately up to 10-30% travel.
Locations
Zurich, Switzerland
Worker Type
Employee
Worker Sub-Type
Regular
Time Type
Full time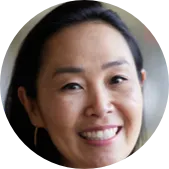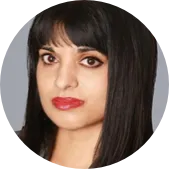 Shining a light on new perspectives
Our pipeline
Our internal research capabilities and external partnerships contribute to an R&D engine that has produced exciting new molecular entities (NMEs) across our core Therapeutic Areas. Check out our pipeline and see how we'll continue delivering a steady stream of next-generation therapies.
Inclusion

Here, you will feel welcomed, respected, and valued as a vital contributor to our global team.

Collaboration

A strong, borderless team, we strive together towards our priorities and inspiring mission.

Innovation

Bold initiatives, continuous improvement, and creativity are at the heart of how we bring scientific breakthroughs from the lab to patients.

Top Workplace

Recognized for our culture and way of working, we're one of only 15 companies to receive Top Global Employer® status for 2023.

Work-Life

Our people-first mission extends beyond patients to include their families, communities, and our own Takeda family.

Empowerment

Through trust and respect, you will have genuine support from leaders, managers, and colleagues to do your best work.
We're Steadfast In Our Commitment to Four Key Imperatives
Patient
Responsibly translate science into highly innovative medicines and accelerate access to improve lives worldwide.
People
Create an exceptional people experience.
Planet
Protect our planet.
Data & Digital
Transform Takeda into the most trusted, data-driven, outcomes-based biopharmaceutical company.
Join our talent community
Get customized job alerts sent right to your inbox. Plus, get the latest in company news and other important resources by signing up for our talent community.