Associate Director Regulatory Affairs, Marketed Products – EUCAN
Zurich, Canton of Zurich
Job Type: Full Time
Job Level: Senior
Travel: Minimal (if any)
Global Regulatory Affairs (GRA) develops and executes innovative regulatory strategies to provide life-changing therapies to patients. GRA has a strategic role in all stages of global product development and across the Takeda Enterprise.
At Takeda, we strive to provide transformational opportunities for every member of our team, and we empower our people to take charge of their futures. In an environment that fosters lifelong learning and a growth mindset, you'll have the support you need to thrive — at work and beyond.
Job ID R0097745 Date posted 06/06/2023 Location Zurich, Canton of Zurich
By clicking the "Apply" button, I understand that my employment application process with Takeda will commence and that the information I provide in my application will be processed in line with Takeda'sPrivacy Noticeand Terms of Use. I further attest that all information I submit in my employment application is true to the best of my knowledge.
Job Description
Are you looking for a patient-focused, innovation-driven company that will inspire you and empower you to shine? Join us as an Associate Director, EUCAN (Europe & Canada) Regulatory Affairs Strategy Lead, Marketed Products in our Zurich office.
Here, you will be a vital contributor to our inspiring, bold mission.
OBJECTIVE:
Collaborates to define, develop and lead regional strategies to maximize regulatory and patient access success to enable patient access to meaningful medicines in alignment with program objectives. Effectively communicates objective assessments of the likelihood of success of these regulatory strategies. Provides strategic and tactical advice and guidance to teams to achieve timely and efficient conduct of development programs, while maintaining full compliance with applicable regulatory requirements.
Provide regulatory expertise for multiple projects and/or one highly complex project for assigned development project of responsibility.
Mentors team members, if required, to support scope of project work.
May be called upon to act as deputy to the regional therapeutic area lead and/ or Region regulatory head, attending internal leadership team meetings, as appropriate
Monitors and informs on emerging trends, regulations and changes, with emphasis on those related to project areas and/ or region of responsibility enabling proactive approach and planning to future business requirements.
For centralized products is the primary EMA contact for project(s)/products of responsibility or can delegate with oversight. Informs the business. Manages interactions with EMA and national health authorities (and HTAs jointly with value and access team in context of parallel consultation) in the Europe Union and European Economic Area for specific product(s).
ACCOUNTABILITIES:
Leads the regulatory working team for Europe region submissions  and represents as needed at project team and ensures regional regulatory lifecycle management strategy and submission planning written and executed according to plan.
Partner with the regional/LOC market access and LOC RA colleagues to understand market access and reimbursement topics and support opportunities to drive consolidated inputs into regional product development plans.
For the project(s)/product(s) of responsibility, collaborates with Global and Regional colleagues for the authoring of global regulatory strategies and ensures own critical deliverables as agreed within the global regulatory strategy and planning.
Accountable for working with other RA functions and/or vendor to ensure that regulatory submissions and approvals are achieved on schedule within region (s) of responsibility (E.g. EMA submissions for Europe). Understands importance of regulatory documents for value and access discussions and partners with access functions to support access applications as needed.
Identifies relevant regional regulatory requirements and provides regulatory guidance, and expertise to internal team on the assigned project(s) of responsibility.  Authors and reviews regional regulatory strategies as well as executes day-to-day activities for projects or may delegates oversight.
Leads and manages meetings and / or interactions with regulatory authorities and agency meetings.
Regulatory reviewer in due diligence for licensing opportunities, development and /or   marketed product opportunities.
Proactively builds/strengthens external stakeholder (Regulatory Agency, external experts, industry organizations, etc) contacts/influence to achieve Takeda strategic goals and objectives.
Identifies regulatory requirements and trends across area(s) of responsibility, and provides regulatory guidance, and expertise to global development team and/or higher governance bodies in these areas, as requested.
Identifies and proposes solutions to the management of resource gaps for areas of responsibility.   
Presents to senior management as requested.
EDUCATION, BEHAVIOURAL COMPETENCIES AND SKILLS: 
BSc degree or equivalent in science; advanced degree preferred

A minimum of 8 years of pharmaceutical industry experience.This is inclusive of 6 years of regulatory experience or combination of 8 years regulatory and/or related experience.

Considerable pharmaceutical industry experience.  This is inclusive of thorough regulatory experience or a solid combination of regulatory and/or related experience in both development and /or post-marketing phases. 
Solid working knowledge of regulations and guidance governing drugs and biologics in all phases of development, including post-marketing, in EU (A good understanding of basic regulatory requirements in emerging markets preferred. Awareness of evidence requirements beyond the regulators (e.g. HTA bodies)
Understands and interprets complex scientific issues across multiple projects as it relates to regulatory requirements and strategy.
Preferred experience in managing major regulatory filing(s); and significant contributor to regulatory and/or development strategies
Generally strong in most and acceptable in all basic skill sets such as oral and written communications, managing and adhering to timelines, negotiation skills, integrity and adaptability.
Generally strong and independent skills in the area of regulatory strategy such as understanding broad concepts within regulatory affairs and implications across the organization and globally; proactively identifies regulatory issues; offers creative solutions and strategies, including risk mitigation strategies.
Generally strong in working well with others and within global teams; and acceptable at communicating with senior leadership
Generally strong leader who is effective manager and is able to bring working teams together for common objectives. Able to mentor and develop skills of team members.
Experience in managing personnel a plus; experience managing relationships with CROs and/or contractors also preferred.
TRAVEL REQUIREMENTS:
Willingness to travel to various meetings, including overnight trips.
Requires approximately up to 10% travel. 
WHAT TAKEDA CAN OFFER YOU
At Takeda, we are transforming the pharmaceutical industry through our R&D- driven market leadership and being a values-led company. To do this, we empower our people to realize their potential through life-changing work. Certified as a Global Top Employer, we offer stimulating careers, encourage innovation, and strive for excellence in everything we do. We foster an inclusive, collaborative workplace, in which our global teams are united by an unwavering commitment to deliver Better Health and a Brighter Future to people around the world.
Empowering Our People to Shine
Discover more at takedajobs.com
*LI-TC2-EUR
Locations
Zurich, Switzerland
Worker Type
Employee
Worker Sub-Type
Regular
Time Type
Full time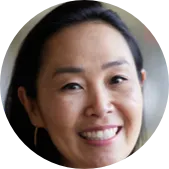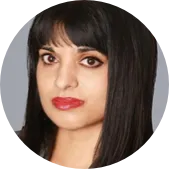 Shining a light on new perspectives
Our pipeline
Our internal research capabilities and external partnerships contribute to an R&D engine that has produced exciting new molecular entities (NMEs) across our core Therapeutic Areas. Check out our pipeline and see how we'll continue delivering a steady stream of next-generation therapies.
Inclusion

Here, you will feel welcomed, respected, and valued as a vital contributor to our global team.

Collaboration

A strong, borderless team, we strive together towards our priorities and inspiring mission.

Innovation

Bold initiatives, continuous improvement, and creativity are at the heart of how we bring scientific breakthroughs from the lab to patients.

Top Workplace

Recognized for our culture and way of working, we're one of only 15 companies to receive Top Global Employer® status for 2023.

Work-Life

Our people-first mission extends beyond patients to include their families, communities, and our own Takeda family.

Empowerment

Through trust and respect, you will have genuine support from leaders, managers, and colleagues to do your best work.
We're Steadfast In Our Commitment to Four Key Imperatives
Patient
Responsibly translate science into highly innovative medicines and accelerate access to improve lives worldwide.
People
Create an exceptional people experience.
Planet
Protect our planet.
Data & Digital
Transform Takeda into the most trusted, data-driven, outcomes-based biopharmaceutical company.
Join our talent community
Get customized job alerts sent right to your inbox. Plus, get the latest in company news and other important resources by signing up for our talent community.