Head of Employee & Labour Relations ( P.A.G)  - Poland, Czechia and Slovakia
Warsaw, Poland; Prague, Czechia; Slovakia
Head of Employee & Labour Relations ( P.A.G)  - Poland, Czechia and Slovakia
Job ID R0085822
Date posted Feb. 15, 2023
Location Warsaw, Poland
By clicking the "Apply" button, I understand that my employment application process with Takeda will commence and that the information I provide in my application will be processed in line with Takeda'sPrivacy Noticeand Terms of Use. I further attest that all information I submit in my employment application is true to the best of my knowledge.
Job Description
People First - At Takeda, we are dedicated to improving the health and well-being of all people and bringing them the hope of a brighter future. It is our passion that transforms every job into meaningful action. Our people are the heart of Takeda. Our team is growing and for this we need bright minds with creativity and flexibility – what talent do you have?
We are currently hiring for a Head of Employee & Labour Relations (P.A.G) - Poland, Czechia and Slovakia
.
ROLE OBJECTIVE
This role is accountable for the following Organization Capabilities within Poland, Czechia, and Slovakia and can be remote, in any of these 3 countries, with the possibility to visit the Takeda office as, maybe necessary, required.
Business Transformation
Employee Relations
Labour Relations
HR Policies and Policy Frameworks
In Country HR Governance
This position will assist Takeda in its transformation journey within Poland, Czechia and Slovakia across Systems, Processes, and People.
The position is responsible for providing Labour Relations/Employee Relations (LR/ER) advice and guidance, working across all Business Units and functions operating in the country. This includes in partnership with local HR Partner creating and socializing country specific employee policies and handbook creation.
The position is responsible for providing consultative support and management of complex employee relations and investigation cases to employees and managers in partnership with local HR Partners and relevant HRBLs. The scope of the role will include the Takeda Poland, Czechia, and Slovakia Commercial organization.
As a core member of the People Advisory Group community, the role will report to the Regional PAG Leader for Europe, who will help shape the LR/ER agenda and drive business change.
The role will be crucial to help the organization understand and proactively drive people management, with positive and long-term ambition to create exceptional employee experience. Furthermore, be accountable for developing and maintaining the appropriate HR Governance model for Poland, Czechia, and Slovakia.
ACCOUNTABILITIES
Labour Relations
Partner within country HR for manufacturing Sites & Commercial to ensure positive labour relations are maintained in the Country
Work closely with the Multi Country Labour Relations Strategy Leads to ensure strategic coordination
Provide counsel to HRBL and HRP on complex Labour relations issues, proposing fair, consistent, and timely resolution while ensuring legal compliance and evaluating the risk to the Company
In line with company plans and in coordination with HRBL, negotiates, prepares and signs agreements with Workers" Council (Wo.Co) and trade unions. Communicates its content to the organization and then takes care of its implementation in all its labour relations and labour law aspects, coordinating with the HRBL, HRP and PS Lead for their implementation.
Interface with Wo.Co., Trade Unions at country level by defining, in continuous contact with the HRBLs, line managers and employers' associations, communication, and negotiation strategy consistent with company labour relations plans.
Promotes and coordinates with the HRBL / PS Leads harmonization of wages and benefits at country level to ensure a homogeneous people experience. Takes care of any possible fallout in terms of industrial relations and 2nd level agreements as well as communication to employees
Lead creation and delivery of processes, tools and trainings related to Labour relations including on matters of labour negotiation (written answers prior to negotiation, info on wage negotiation) and coaching to management and HR partners
Maintain up-to-date knowledge of EU Regulations, Country labour law and tribunal cases.
Supports HRBL, HRP and PS Lead in management of all labour law issues relating to hiring and leaving, individual and collective, of employees, including all formal acts and any collective and individual agreements in any office.
Equipped with an adequate power of attorney to represent in each office, is responsible for the management and settlement of disputes, individual and collective, including drafting of deeds and transactions as well as management of relations with internal and external lawyers.
Set the Local Labour Relations Framework and provide to the BCF community Oversight/Collaboration/ and Best Practices Sharing
Creation and roll out of Local Education Materials for HR and Business Leaders on Labour Relations
Attend and influence the make-up of External Enterprise Agreements (e.g., UN Compact, membership in Global Industrial Relations Network, etc.) in collaboration with Core Team
Develop Labour relations strategy for the country that include activities such as, Implementation of changes to labour agreements, facilitative bargaining.
Create a Total Reward guide for collective bargaining which includes proposal on wages, working policies, people development and benefits from Takeda
managing acquisition integration/ divestment communication/consultation etc.
Attend/contribute central ER/IR forums/meetings
Employee Relations
Accountable for key In Country Employee Relations Processes, E.G Grievance, Discipline, Bullying & Harassment.
Accountable for ER case management such as Performance improvement counselling, Employee investigations, Involuntary termination documentation, Disciplinary and RIF documentation
Responsible for ER dashboard action plans
Investigate complex (escalated) cases, particularly involving senior managers or where the risks are potentially significant, acting as the central point of contact for Ethics & Compliance and Legal on those matters.
Provide guidance to connect business and employee relations with Takeda people strategy and coutry strategy to drive exceptional employee experience.
Contribute and be involved into global LR initiatives and activities
Policy Development to enable Employee Experience
Create Consistent HR Policy Framework and Country HR Policy Suite
Aligned with global / regional HR guidance, take a lead in developing and define policies that position Takeda competitively in the country E.G. maternity, family care,
 Define by exception local exceptions to country & global policies.
Country Governance
Create & lead in Country HR governance Process
Create platform to align HR issues that affect HR Strategy in country or multiple LR/ER impacts across different business units
Facilitate through the appropriate cadence and operating rhythm alignment and decision-making for in country HR and consultation with Business Leaders on Country Wide HR Topics
LR/ ER communications
Lead Employee communication after negotiation, in alignment with HRBL, HRP and local GMs
Oversee HR communication approaches and collaborate with a range of stakeholders to ensure that HR-related messages impacting all BU and Functions are appropriately cascaded including non-global Total Rewards, country wide communications
SKILLS and LEADERSHIP CAPABILITIES
Critical Skills and Competencies
Demonstrates an ability to deal with ambiguity, balance risks and provide credible advice
Strong collaboration skills along all relevant stakeholders in HR and the business
Proven track record in implementing initiatives to drive exceptional employee experience
Ability to influence cross multiple stakeholder groups and coach leaders
Excellent verbal and written communication skills required to convey complex information in a clear and concise manner
Experience and Education
Bachelor's degree, ideally with background in labour or employment law
Solid experience in Labour & Employee Relations, ideally in multinational organization
Sound understanding of EU employment regulations and local country labour law
Human Resources experience in the health care or pharmaceutical industry preferred.
Proficient in the Local Language for interactions with the Work's councils and / or Unions
Strong partnership and collaboration focus to create sustainable processes and increase efficiency
Empowering our people to shine
At Takeda, we earn the trust of society and our customers through our values of Takeda-ism: Integrity, Fairness, Honesty, Perseverance. We incorporate these values in everything we do. They represent who we are and how we act. They help us make decisions that we can be proud of today and in the future. We enable our employees to develop their full potential. As a global top employer, we offer exciting career paths, promote innovation, and strive for top performance in everything we do. Takeda fosters an inclusive, collaborative, and international work environment where our teams are united by their relentless commitment to our goal of improving people's health and creating a better future for the world.
Diversity, Equality, and Inclusion
Takeda is committed to foster diversity, equality, and inclusion. Hiring decisions are based entirely on qualifications and are made regardless of gender, ethnic origin, religion, sexual orientation, age, or disability.
If you are interested in this opportunity, we look forward to receiving your application via our online tool! Learn more at takedajobs.com
Locations
Warsaw, PolandCZE - Czech Republic Remote, SVK - Slovakia - Remote
Worker Type
Employee
Worker Sub-Type
Regular
Time Type
Full time
Business Area Overview
The Europe & Canada (EUCAN) Business unit supports Takeda's mission at a regional level and as the leader in rare diseases and specialty care, we champion better health and a brighter future for patients, healthcare providers and our people.
Across the EUCAN BU, patients come first in every decision we make. We develop strategic partnerships which deliver value for society and create a culture within which our people can thrive and reach their full potential.
Our mission is to empower and enable our people to fulfill their potential by embracing diversity and creating a high-performance, collaborative working environment. In the EUCAN region integrity is one of our key values. We put patients, trust and reputation before business and this is one of the main reasons why our people choose to work here.
Success Profile
What makes a successful team member within EUCAN at Takeda?
Agile
Ambitious
Analytical
Collaborative
Enthusiastic
Entrepreneurial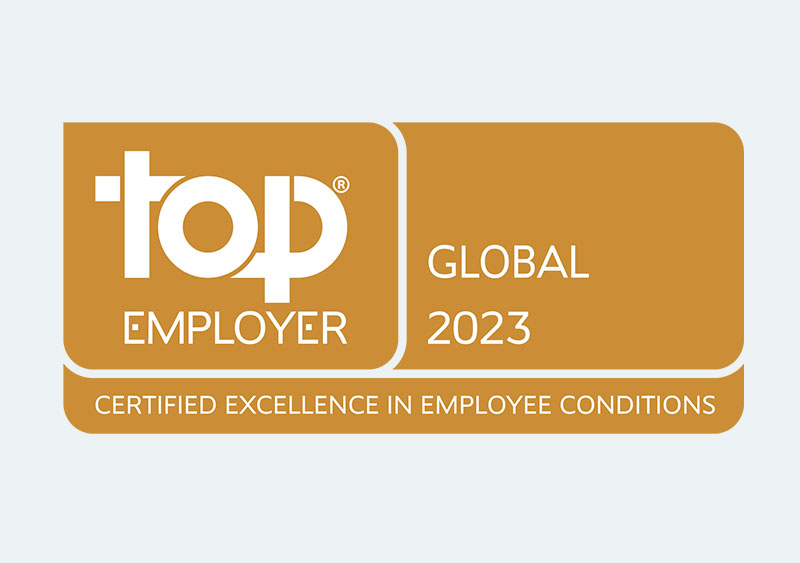 A Global Top Employer
Recognized for our culture and way of working, we're one of only 15 companies to receive Top Global Employer® status for 2023.
Explore more

About Takeda Scoops Global Top Employers® Award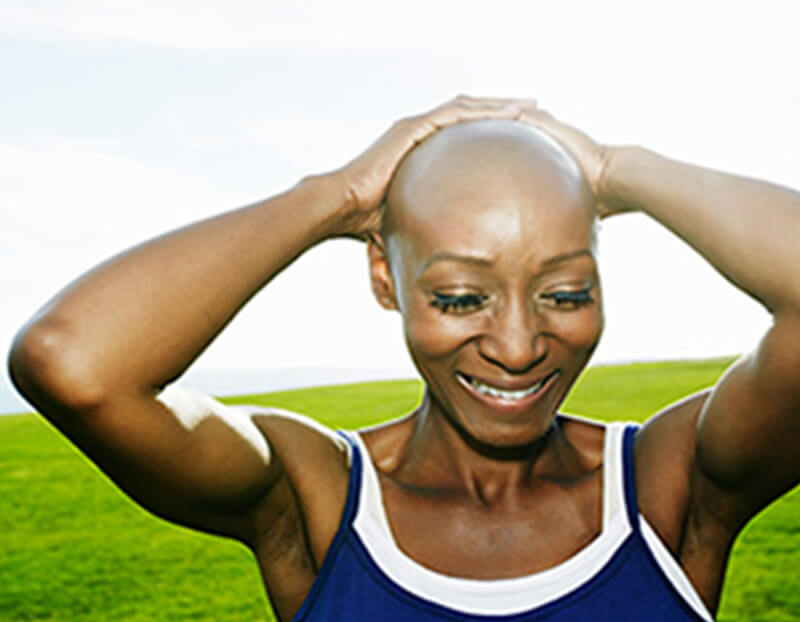 About Takeda
At Takeda, there is an unwavering commitment to putting patients first, and to creating a workplace that is underpinned by empowerment and focused on diversity, collaboration and steadfast values.
Explore more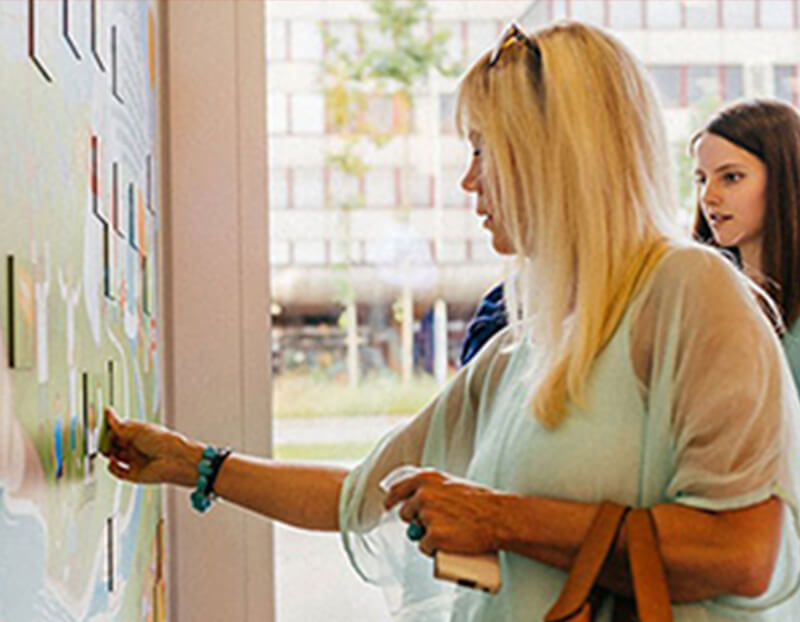 Europe & Canada Business Unit
Takeda in Europe and Canada (EUCAN) is delivering leading innovations in oncology, gastroenterology and rare diseases to provide better health and a brighter future for patients.
Explore more
I know that I need to work in a place where I can grow and be challenged, and what motivates me the most is to make a difference. I think what we offer here at Takeda truly helps patients. And it's important to bring others along on that journey.

Rebecca Yu

VP of Patient Value & Access
Believe in your own ability to do the things you want to do. If you do that, things will happen.

Heena Howitt

Country Medical Lead Genetic Diseases
The faster we help someone get a true diagnosis of their underlying condition, the faster we can offer a treatment that can help them get back to living their life and improve their future outlook

Christian Downton

Business Unit Director Rare Metabolic Diseases
Working at Takeda
Inclusion

Here, you will feel welcomed, respected, and valued as a vital contributor to our global team.

Collaboration

A strong, borderless team, we strive together towards our priorities and inspiring mission.

Innovation

Bold initiatives, continuous improvement, and creativity are at the heart of how we bring scientific breakthroughs from the lab to patients.

Top Workplace

Recognized for our culture and way of working, we're one of only 15 companies to receive Top Global Employer® status for 2023.

Work-Life

Our people-first mission extends beyond patients to include their families, communities, and our own Takeda family.

Empowerment

Through trust and respect, you will have genuine support from leaders, managers, and colleagues to do your best work.
View all Europe & Canada jobs
Search
Key Account Manager GI Serbia

---

Apply

for Key Account Manager GI Serbia

Belgrade, Serbia

Sales and Marketing

First Line Manager Hereditary Angioedema

---

Apply

for First Line Manager Hereditary Angioedema

Madrid, Spain

Sales and Marketing

Key Account Manager Immunology (śląskie, dolnośląskie, opolskie, małopolskie)

---

Apply

for Key Account Manager Immunology (śląskie, dolnośląskie, opolskie, małopolskie)

Warsaw, Poland, Lodz, Poland

Sales and Marketing
We Take Action by Focusing on Our Four Priorities
Create an exceptional people experience
Responsibly translate science into highly innovative, life-changing medicines and vaccines
Protect our planet
Unleash the power of data and digital
Job Alerts
Would you like to receive relevant opportunities in your inbox as soon as they're posted?
SIGN UP
Talent Network
Are you interested in company news, attending career events, and hearing more from Takeda?
Join
By submitting your information, you acknowledge that you have read our privacy policy and consent to receive email communication from Takeda Pharmaceuticals.