Senior Device Engineer
Vienna, Vienna
Job Type: Full Time
Job Level: Senior
Travel: 5-10%
The Pharmaceutical Sciences (Pharm Sci) organization is an integral part of global R&D at Takeda, translating science into therapeutic products for patients. When you join Pharm Sci, you become part of a team dedicated to bringing our products to life for our patients through innovation, dedication and talent while minimizing environmental impact.
We work as a member of Takeda's Global Program Team (GPT) and take full ownership of Chemistry, Manufacturing & Control (CMC) activities — driving product development from bench to bedside.
The Pharm Sci team focuses on executing and enhancing business processes and partnering with key stakeholders and industry leaders to boldly deliver an increasingly complex portfolio. Always looking through a sustainability lens to protect our planet, we are embracing new ways of working, excelling in our data and digital transformation, building differentiated capabilities (CMC Acceleration), delivering innovative medical devices, and advancing an inclusive, innovative culture.
It is an exciting time to be in Pharm Sci. Join our journey and change the lives of patients!
Job ID R0101637 Date posted 09/14/2023 Location Vienna, Vienna
By clicking the "Apply" button, I understand that my employment application process with Takeda will commence and that the information I provide in my application will be processed in line with Takeda'sPrivacy Noticeand Terms of Use. I further attest that all information I submit in my employment application is true to the best of my knowledge.
Job Description
OBJECTIVES/PURPOSE
Pharmaceutical Sciences (PharmSci) organization is an integral part of global R&D at Takeda translating science into therapeutic products for patients. When you join PharmSci, you become a part of a team dedicated to bringing our products to life for our patients through innovation, dedication and talent.
As a Device Engineer IV in the Device Drug Qualification & Compatibility team, a part of Drug Product and Device Development within Pharmaceutical Science, you will be responsible for evaluating different medical devices for several commercial products for EU and Rest Of the World (ROW). You will also support biological in-use studies with subvisible particle measurements and characterization. You will report to the Head of Device Drug Qualification & Compatibility VIENNA.
Your Opportunity:
Investigate costumer device complaints (reconstitution devices, injection pens, needle safety devices and autoinjectors) of commercial products from EU and Rest of the World (ROW)

Support mechanical/functional testing during in-use studies related to insertion, aspiration and expel forces

Support device related biological in-use studies with characterization testing

Use several equipment such as optical stereomicroscope, caliper, depth micrometer, ultrasonic cutter, digital camera, force measurement device and subvisible particle equipment (e.g. MFI, Flowcam) according to SOP or guidance documents

Work closely with Market Surveillance (MS), Commercial Device Engineers (CDE) and Device Quality Assurance (DQA) during complaint investigations

Be involved in device related in-use testing for clinical phase I to III and lifecycle management activities
Accountabilities:
Independently collects and manages data and interpret data using existing standard procedures, digital platforms and software tools

Identifies and communicates routine technical problems

Investigate device complaints, draft and finalize investigation reports under Good Documentations Practices (finalize record in our "Trackwise" system)

Independently interprets and communicates results to MS, DQA and/or CDE

Decontaminate used devices if needed, before sending to external laboratories

Coordinate with an external laboratories for vendor testing

Arrange shipments of medical devices if required for further evaluations to the respective manufacturers, e.g. US, Taiwan, Canada, Germany, etc.

Technical resource for junior colleagues and may mentor them

Support mechanical and biological device related studies

Support and/or execute method validations for mechanical/functional testing

Support and/or execute method qualification studies and development experiments
Your Skills and Qualifications:
Has a basic understanding on medical devices related to different offered forms of the drug (lyophilized, liquid) and administration routes (IV, SC, ...) with all pros and cons during handling these medical devices

Ability to work independently with minimal supervision

Strong attention to detail

Team and result oriented, organizational ability

Good communication skills when working with cross functional teams (MS, CDE and DQA)

Profound knowledge in polymer/plastics processing and assembly is desirable

Familiarity with device design control, design manufacturing and medical device development

Excellent analytical and problem-solving skills

Good written and oral communications skills in English required, German desirable

Basic knowledge of Statistics

Time and resource management

Associates degree and 7+ years relevant industry experience OR Bachelors degree and 5+ years relevant industry experience OR Masters degree and 3+ years relevant industry experience,  
At Takeda, we are transforming the pharmaceutical industry through our R&D-driven market leadership and being a values-led company. To do this, we empower our people to realize their potential through life-changing work. Takeda encourages and supports its employees by trainings, job rotations and mentoring. A balanced work – life ratio (recognition for work and family, company kindergarten) and numerous benefits (fitness center, cafeteria, etc.) complete our profile as a top employer.
We foster an inclusive, collaborative workplace, in which our global teams are united by an unwavering commitment to deliver Better Health and a Brighter Future to people around the world. Gender, age, skin color, background or sexual orientation play no role in this as we actively promote diversity. We equally address people with disabilities. In the course of a recruitment process which is as free of barriers as possible, we encourage you to mention all relevant information in this context in your application.
Motivated employees must be remunerated appropriately. The minimum salary for this important and responsible position is €3909 gross per month (full time, collective wage agreement for the chemical industry). The actual remuneration package will be guided by your professional experience and your qualifications, so increased payment is possible.
Locations
AUT - Wien - Industriestrasse 72
Worker Type
Employee
Worker Sub-Type
Regular
Time Type
Full time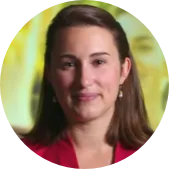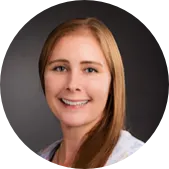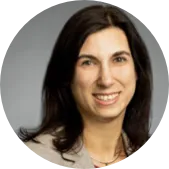 Our pipeline
Our internal research capabilities and external partnerships contribute to an R&D engine that has produced exciting new molecular entities (NMEs) across our core Therapeutic Areas. Check out our pipeline and see how we'll continue delivering a steady stream of next-generation therapies.
Inclusion

Here, you will feel welcomed, respected, and valued as a vital contributor to our global team.

Collaboration

A strong, borderless team, we strive together towards our priorities and inspiring mission.

Innovation

Bold initiatives, continuous improvement, and creativity are at the heart of how we bring scientific breakthroughs from the lab to patients.

Top Workplace

Recognized for our culture and way of working, we're one of only 15 companies to receive Top Global Employer® status for 2023.

Work-Life

Our people-first mission extends beyond patients to include their families, communities, and our own Takeda family.

Empowerment

Through trust and respect, you will have genuine support from leaders, managers, and colleagues to do your best work.
We're Steadfast In Our Commitment to Four Key Imperatives
Patient
Responsibly translate science into highly innovative medicines and accelerate access to improve lives worldwide.
People
Create an exceptional people experience.
Planet
Protect our planet.
Data & Digital
Transform Takeda into the most trusted, data-driven, outcomes-based biopharmaceutical company.
Join our talent community
Get customized job alerts sent right to your inbox. Plus, get the latest in company news and other important resources by signing up for our talent community.