Product Owner, DD&T Corporate Strategy/経営企画向けITシステム のプロダクトオーナー (ID:553)
Tokyo, Tokyo
At Takeda, we are guided by our purpose of creating better health for people and a brighter future for the world. Every corporate function plays a role in making sure we — as a Takeda team — can discover and deliver life-transforming treatments, guided by our commitment to patients, our people and the planet.
People join Takeda because they share in our purpose. And they stay because we're committed to an inclusive, safe and empowering work environment that offers exceptional experiences and opportunities for everyone to pursue their own ambitions.
Job ID R0105436 Date posted 09/04/2023 Location Tokyo, Tokyo
By clicking the "Apply" button, I understand that my employment application process with Takeda will commence and that the information I provide in my application will be processed in line with Takeda'sPrivacy Noticeand Terms of Use. I further attest that all information I submit in my employment application is true to the best of my knowledge.
Job Description
Please note that this job requires business level Japanese language command not only in speaking, but also in business writing and reading.
About Takeda: 
Takeda is unwavering in our commitment to patients. With the patient at the center of everything we do, we continue to innovate and drive changes that will better their lives - we're looking for like-minded professionals to join us.
Takeda is a global industry leader –we are united by our four priorities (Patients, Trust, Reputation, and Business) and our shared values of Takeda-ism: Integrity, Fairness, Honesty, and Perseverance. Takeda-ism is more than just a word. It's a belief and a mindset which guides our decisions, behaviors, and interactions. It's how we strive to work and live, every day.
Objectives/Purpose: 
経営戦略部(CSD)のITシステムのプロダクト・オーナーとして、CSDのビジネスを理解し、データ・デジタルを活用した課題解決に向けた以下業務を遂行します。
CSDのステークホルダーと協働して収集したデータ・デジタルの活用ニーズをもとにCSDのITロードマップ・実行計画を策定する
データ・デジタルの活用促進を通じて、新たなビジネスプロセスの創出を支援するとともに既存ビジネスプロセスを改善する
CSDが使用する専用アプリケーションやソフトウェアを適切に管理し、安定稼働に必要な保守・運用、システム開発を主導する

経営会議サポートシステム(仮称)、企業理念ダッシュボード、BSCアプリといった、Microsoft365テクノロジー(PowerPlatform(PowerApps,PowerAutomateなど)) をベースとしたアプリケーションが現在利用・開発中であり、これらの運用に関する年間計画を策定し、実運用を主導する
グローバルDD&Tのステークホルダーと連携して、グローバル・プラットフォーム/アプリケーションの展開やセキュリティ対策の実行を支援する
CSDのビジネス改善に役立つ、新しいデータ&デジタル技術に関する知識を収集し、応用する
データ・デジタルを適正に活用するために、CSDのステークホルダーのITリテラシー向上に必要な施策を展開・実行する
As a product owner of IT systems in the Corporate Strategy Department (CSD), develop and maintain effective working relationships with CSD stakeholders in Japan to promote their use of data & digital to support the creation of new business processes and improve existing business processes.

Agilely gather business needs, develop an IT roadmap and execution plan for CSD and build consensus with business leaders.

Develop a deep understanding of CSD's business and take proactive actions to resolve issues by leveraging data & digital.

Provide appropriate management and oversight of operational vendors for dedicated applications/software used by CSD and lead the maintenance and operation, and system development necessary to ensure stable operation.
In addition, comprehensive management during application delivery includes demand collection management and accompanying documentation and stakeholder briefings.

Work with DD&T or DD&T stakeholders to support the deployment of global platforms/applications or the implementation of security measures and their appropriate use by CSD.

Gather and apply knowledge on new data & digital technologies to help improve CSD's business.

Develop and implement measures necessary to improve the literacy of CSD employees to properly utilize data & digital.
Accountabilities: 
Responsible for ensuring stable operation of applications/software and improving system functionality required for CSD's business execution in Japan.

The following applications/software under the jurisdiction of CSD DD&T now or in the future will be covered.

Management meeting support system (tentative name), Corporate Philosophy Dashboard, BSC App

These are all applications built on M365 technology (Power Apps, Power BI, Teams, etc.) and will be operated and improved in collaboration with the in-house technical team.

Responsible for establishing an annual plan for the operation and improvement or development of the application based on an understanding of Takeda's Data & Digital strategy and building consensus with business leaders.

Manage and supervise the contractors and members of the outsourcing team as required for the execution of the work.
EDUCATION, BEHAVIOURAL COMPETENCIES AND SKILLS:  
◆Required:
Bachelor's degree or equivalent

10 years or more of relevant experience

Ability to write and speak in the English language. Specifically, experience working with global stakeholders using English to conduct business, and the ability to communicate in meetings and emails without assistance

Experience in application development (requirements definition, design, development, testing and operation)

Basic knowledge of IT infrastructure (networks, servers, security, etc.)

Excellent oral and written communications skills, business acumen with problem solving and analytical skills

Business relationship management skills; ability to connect and engage with local management and stakeholders on areas of expertise

Ability to set priorities, align stakeholder expectations, to develop and execute an associated action plan

Work with virtual teams located in different countries around the world, aligning and adapting different work, culture and communication styles

Team player with some experience leading and collaborating cross- functionally to ensure successful delivery of solutions

Experience as a project manager for system development projects and development of business applications

Financial Management for IT Services skills
◆Preferred:
Master's degree

Experience with application management

Experience with Takeda operations

Have a good understanding of the pharmaceutical industry and experience with validated systems

Experience planning and proposing projects and managing vendor development

Experience with AI/RPA and other digital technologies

Experience with data analytics

Experience in business process analysis using methods such as process mining

Deep knowledge of the Power platform and experience using the technology to improve business processes
WHAT TAKEDA CAN OFFER YOU:
Gain experience working in a global organization

Be at the forefront of technology transformation in a top global pharmaceutical company

Opportunity to collaborate with colleagues with a variety of data & digital skills, and to be exposed to a variety of implemented technologies themselves
THE KIND OF PERSON WE ARE LOOKING FOR:
A person who is curious and interested in new things and technologies, as well as proactive and able to take initiative based on his/her own ideas

Able to work with cross-functional teams from diverse backgrounds with interest and sensitivity to collaborate with others

A person who can empathize with Takeda's philosophy and objectives and who can contribute to the benefit of patients
PHYSICAL DEMANDS: 
Ability to sit and stand for long periods of time

Carrying, handling and reaching for objects

Manual dexterity to operate office equipment i.e. computers, phones, etc.
TRAVEL REQUIREMENTS:
Access to transportation to attend meetings

Ability to occasionally travel to meetings in the Area
Locations
Tokyo, Japan
Worker Type
Employee
Worker Sub-Type
Regular
Time Type
Full time
Success
profile
What makes a successful team member within Corporate at Takeda?
Collaborative
Strategic
Insightful
Results driven
Goal-oriented
Achiever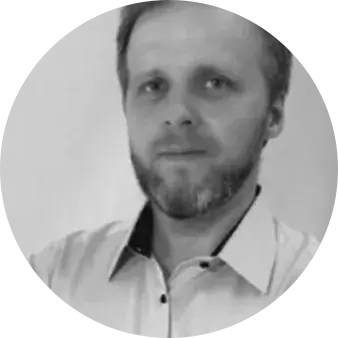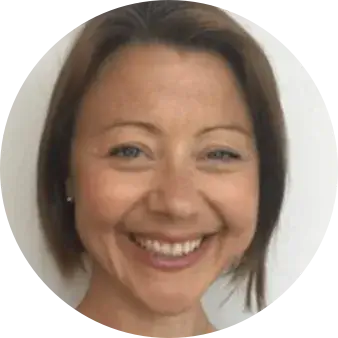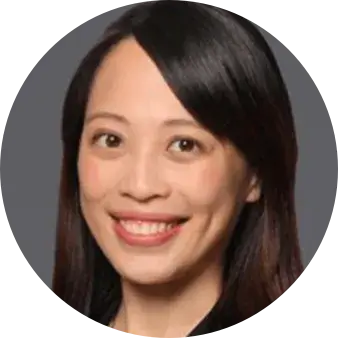 Impact across generations

Partnership brings together world-leading plasma companies to focus on developing and delivering a hyperimmune immunoglobulin in the global fight against COVID-19.
Inclusion

Here, you will feel welcomed, respected, and valued as a vital contributor to our global team.

Collaboration

A strong, borderless team, we strive together towards our priorities and inspiring mission.

Innovation

Bold initiatives, continuous improvement, and creativity are at the heart of how we bring scientific breakthroughs from the lab to patients.

Top Workplace

Recognized for our culture and way of working, we're one of only 15 companies to receive Top Global Employer® status for 2023.

Work-Life

Our people-first mission extends beyond patients to include their families, communities, and our own Takeda family.

Empowerment

Through trust and respect, you will have genuine support from leaders, managers, and colleagues to do your best work.
We're Steadfast In Our Commitment to Four Key Imperatives
Patient
Responsibly translate science into highly innovative medicines and accelerate access to improve lives worldwide.
People
Create an exceptional people experience.
Planet
Protect our planet.
Data & Digital
Transform Takeda into the most trusted, data-driven, outcomes-based biopharmaceutical company.
Join our talent community
Get customized job alerts sent right to your inbox. Plus, get the latest in company news and other important resources by signing up for our talent community.