Associate Director~Manager, DD&T, Digital Acceleration/デジタルアクセラレーション アジャイルトランスフォーメーションコンサルタント 主席部員~課長代理(JPBU)
Tokyo, Tokyo
As the #1 pharmaceutical company in Japan, we have a reputation for being a top employer and bringing Better Health and a Brighter Future to patients. Under strong leadership, employees working in our Japan Pharma Business Unit (JPBU) influence the healthcare system and are meeting the critical unmet needs of patients throughout the country.
As Takeda grows its market share in Japan and around the world, our company is evolving. We are building a business model driven by highly innovative medicines, pipeline, and digital technologies. To continue to lead the pharmaceutical industry in Japan, while expanding our trusted reputation globally, we are hiring professionals who want to contribute and help in the pursuit of potentially life-changing treatments for patients.
As a vital member of our team, we offer competitive benefits, career development programs, career mobility, and a supportive, friendly work environment.
Job ID R0090772 Date posted 04/14/2023 Location Tokyo, Tokyo
By clicking the "Apply" button, I understand that my employment application process with Takeda will commence and that the information I provide in my application will be processed in line with Takeda'sPrivacy Noticeand Terms of Use. I further attest that all information I submit in my employment application is true to the best of my knowledge.
Job Description
Please note this job requires native level Japanese language command not only in speaking, business writing and reading. 
<タケダの紹介>
タケダでは常に患者さんを中心に考え、世界中の人々により健やかで輝かしい未来をお届けすることを目指してきました。そして従業員一人ひとりにそれぞれの能力と熱意に応じた成長の機会を提供することにも組んで取り組んでいます。私たちと一緒に、世界中の人々のいのちに貢献し、さらなる成長と活躍を目指しませんか。
タケダは国内第一の製薬企業、そして業界を牽引するグローバルリーダーです。従業員は四つの優先順位(患者さん中心、社会との信頼関係構築、レピュテーションの向上、事業の発展)とタケダイズム(誠実=公正・正直・不屈)のもと一致団結しています。タケダイズムは私たちの信念であり正しい方向へ導く羅針盤です。私たちは日々の業務においてタケダイズムを体現しています。
Takeda is unwavering in our commitment to patients. With the patient at the center of everything we do, we continue to innovate and drive changes that will better their lives - we're looking for like-minded professionals to join us. 
Takeda is the number one pharmaceutical company in Japan and a global industry leader –we are united by our four priorities (Patients, Trust, Reputation, and Business) and our shared values of Takeda-ism: Integrity, Fairness, Honesty, and Perseverance. Takeda-ism is more than just a word. It's a belief and a mindset which guides our decisions, behaviors, and interactions. It's how we strive to work and live, every day.
<募集部門の紹介>
COVID-19をきっかけとして、製薬業界における従来型のコマーシャルモデルが大きく変化しました。また、医療関係者の情報入手手段も多様化しています。このような中、タケダは、顧客視点での価値を提供し続けるために、データおよびテクノロジーをフルに活用し、個別のニーズを捉えた顧客体験を提供することが大切だと考えています。本部門はその中核として、全社をリードするとともに、ケイパビリティの内製化を進め、患者さんとビジネスへの貢献を目指しています。
2022年4月から新設したアジャイルトランスフォーメーション(AX)チームの増員に伴う募集です。
武田ではアジリティやコラボレーションに重点に置き、アジャイルの導入を組織レベルで支援していくことがきまりました。
現場レベルのチームの支援から組織レベルの戦略立案やプラクティス導入といった業務を担当する部門となります。
<職務内容>
経験に応じて下記業務をお任せします。
•    スクラムチームの立ち上げから育成をし、チームの自律を推進
•    アジャイルプロダクト開発に関するプラクティスやプロセスの導入(DevOpsなど)
•    組織のリーダーシップやマネージャーに対する教育を通して組織にアジャイルマインドセットを醸成
•    アジャイルカルチャーを組織に定着させるためのチェンジマネジメントの計画から実行
•    スクラムチームに関わるオペレーションの支援(OKRや人事制度の設計や導入)
•    最新のアジャイルに関する事例をキャッチアップし組織への展開
応募要件
<学歴>
•    問わない
<実務経験>
下記のいずれかを有することが好ましい。
•    アジャイルな働き方を実践する企業での業務経験
•    組織的なアジャイル変革をリードした経験
•    大規模アジャイル開発をリードした経験
•    DevOpsの構築や改善支援を推進した経験
•    プロダクトバックログとアジャイル関連ツールの使用経験

<スキル・資格>
•    大規模フレームワークの資格(LeSSやScrum@Scale)
•    コーチング資格(RSTやSAFe Program Consultant)
•    DevOps関連の資格やスキル
•    テスト駆動開発(ATDD/BDD)

<語学>
・日本語(ネイティブレベル)
<その他>
求める人物像
•    目標達成に向けて周囲の人を巻き込むことのできる方
•    前例がないことや前任がいないことを面白いチャレンジだと思える方
•    アジャイルや自律型組織の考え方に共感できる方
<仕事のやりがい>
•    デジタルやIT分野にとどまらない組織横断のスクラムチームの育成に携わることができます
•    アジャイルトランスフォーメーション(AX)の戦略策定フェーズから関わることができる
<本職務で身につくスキル・経験>
•    製薬・医療業界に関する知識


待遇
諸手当:通勤交通費、借家補助費、勤務時間外手当など
昇給:原則年1回 
賞与: 原則年2回
勤務時間:本社(大阪市中央区・東京都中央区)9:00~17:30 、工場(山口県光市・大阪市淀川区)8:00~16:45 、研究所(神奈川県藤沢市)9:00~17:45
休日:土曜、日曜、祝日、メーデー、年末年始など(年間123日程度)
働き方関連制度:フレックスタイム制、テレワーク勤務制導入(対象社員)
休暇:年次有給休暇、特別有給休暇、傷病休暇、ファミリーサポート休暇、産前産後休暇、育児休暇、子の看護休暇、介護休暇
タケダのダイバーシティ&インクルージョン
Empowering Our People to Shine 
Allowances: Commutation, Housing, Overtime Work etc.
Salary Increase: Annually 
Bonus Payment: Twice a year 
Working Hours: Headquarters (Osaka/ Tokyo) 9:00-17:30, Production Sites (Osaka/ Yamaguchi) 8:00-16:45, Research Site (Kanagawa) 9:00-17:45
Holidays: Saturdays, Sundays, National Holidays, May Day, Year-End Holidays etc. (approx. 123 days in a year)
Paid Leaves: Annual Paid Leave, Special Paid Leave, Sick Leave, Family Support Leave, Maternity Leave, Childcare Leave, Family Nursing Leave.
Flexible Work Styles: Flextime, Telework
Click here to find out Takeda's Diversity & Inclusion 
Empowering Our People to Shine 

Locations
Tokyo, Japan
Worker Type
Employee
Worker Sub-Type
Regular
Time Type
Full time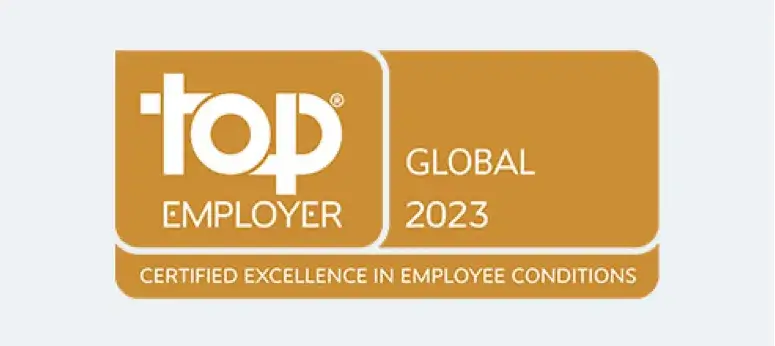 A Global Top Employer
Recognized for our culture and way of working, we're one of only 15 companies to receive Top Global Employer® status for 2023.
Inclusion

Here, you will feel welcomed, respected, and valued as a vital contributor to our global team.

Collaboration

A strong, borderless team, we strive together towards our priorities and inspiring mission.

Innovation

Bold initiatives, continuous improvement, and creativity are at the heart of how we bring scientific breakthroughs from the lab to patients.

Top Workplace

Recognized for our culture and way of working, we're one of only 15 companies to receive Top Global Employer® status for 2023.

Work-Life

Our people-first mission extends beyond patients to include their families, communities, and our own Takeda family.

Empowerment

Through trust and respect, you will have genuine support from leaders, managers, and colleagues to do your best work.
We're Steadfast In Our Commitment to Four Key Imperatives
Patient
Responsibly translate science into highly innovative medicines and accelerate access to improve lives worldwide.
People
Create an exceptional people experience.
Planet
Protect our planet.
Data & Digital
Transform Takeda into the most trusted, data-driven, outcomes-based biopharmaceutical company.
Join our talent community
Get customized job alerts sent right to your inbox. Plus, get the latest in company news and other important resources by signing up for our talent community.