Shift Lead Service and Transport (m/w/d)
Singen (Hohentwiel), Baden-Württemberg
Vaccines prevent 2 to 3 million deaths each year and have transformed global public health. For the past 70 years, Takeda has supplied vaccines to protect the health of people in Japan. Today, Takeda's global vaccine business is applying innovation to tackle some of the world's most challenging infectious diseases, such as dengue, COVID-19, Zika and norovirus. Takeda's team brings an outstanding track record and a wealth of knowledge in vaccine development, manufacturing and global access to advance a pipeline of vaccines to address some of the world's most pressing public health needs.
Job ID R0105443 Date posted 11/13/2023 Location Singen (Hohentwiel), Baden-Württemberg
By clicking the "Apply" button, I understand that my employment application process with Takeda will commence and that the information I provide in my application will be processed in line with Takeda'sPrivacy Noticeand Terms of Use. I further attest that all information I submit in my employment application is true to the best of my knowledge.
Job Description
Du bist auf der Suche nach einem patientenorientierten,innovationsgetriebenen Unternehmen, das Dich inspiriert und Deine Karriere fördert? Dann nimm Deine Zukunft in die Hand und werde Teil von Takeda als  
Shift Lead Service and Transport (m/w/d)
Gestalte als Schichtleiter im Servicebereich in unserem renommierten Pharmaunternehmen die Zukunft der Gesundheitsindustrie mit, während du eine Schlüsselrolle bei der Bereitstellung qualitativ hochwertiger Dienstleistungen übernimmst und dabei auf kontinuierliche Innovation und Exzellenz setzt.
Deine Hauptverantwortlichkeiten:
Du leitest die Schichtgruppen fachlich und sorgst für die Schichtmitarbeiter-Einteilung, um die Produktionsziele zu erreichen und bist zuständig für die kurzfristige Genehmigung von Urlaubs- und Gleitzeitanträgen.

Während deiner Schicht koordinierst und betreust du die Schichtmitarbeiter in verschiedenen Belangen, einschließlich Halbzeit-, Probezeit- und Quality Gesprächen, und stehst telefonisch zur Verfügung.

Du organisierst Leseschulungen für die Mitarbeiter und führst Schulungen als

Qualified

Trainer im Service-Bereich durch.

Um Ordnung und Sauberkeit zu gewährleisten und Arbeitsprozesse zu optimieren setzt du das 5-S Konzept.

Du überwachst und sicherst die Serviceprozesse und -anlagen, einschließlich abteilungsübergreifender Tätigkeiten wie Mikrobiologie und Validierung, und unterstützt bei der Untersuchung von Abweichungen sowie der Festlegung von CAPA-Maßnahmen (

Corrective

and

Preventive

Actions).

Du bist für die Organisation der Schichtübergabe zuständig und teilst bei Bedarf relevante Informationen mit dem Vorgesetzten . Dabei bist du der Hauptansprechpartner für die Key Operator

Filling

sowie für Vorgesetzte.

Die Bearbeitung der dir zugewiesenen Aufgaben im

Trackwise

-System ist Teil deiner Verantwortung.

Du trägst aktiv zur Umsetzung von Prozessoptimierungen und Kosteneinsparungen bei.

Die Organisation und Optimierung des Lagerbereichs in TSI/LY und TSI/LV fällt ebenfallsin deinen Aufgabenbereich.

Du sicherst die pünktliche Durchführung der Bereichsreinigung und desinfektion und gewährleistest den Arbeitsschutz im Servicebereich durch Sicherheitsdialoge und Schulungen.

Du trägst aktiv zur Umsetzung von Prozessoptimierungen und Kosteneinsparungen im Rahmen von Projektarbeit bei. Dabei übernimmst du auch für kleine Projekte die Führung
Eine abgeschlossene Berufsausbildung wird vorausgesetzt.

Erfahrung im Bereich der sterilen bzw. aseptischen Abfüllung ist erforderlich.

Du solltest einsatzfähig im GMP-Umfeld sein und die Anforderungen an gute Herstellungspraktiken verstehen.

Die Bereitschaft, im vollkontinuierlichen Schichtbetrieb zu arbeiten, um den Produktionsprozess effizient zu unterstützen, wird erwartet.

Sehr gute Deutschkenntnisse sind notwendig, um eine reibungslose Kommunikation im Team sicherzustellen.

Du hast gute MS Office Kenntnisse
In dieser Position berichten Sie an den Head of Manufacturing.
Attraktive Vergütung nach Tarifvertrag

Aufgeschlossenes und modernes Arbeitsumfeld

30 Urlaubstage
Betriebliche Altersversorgung

Fort- und Weiterbildungen

Fahrtkostenzuschussfür ÖPNV

Subventionierte Kantine
Bezuschusste Gesundheits- und Sportprogramme

Berufsunfähigkeitsversicherung

Pflegezusatzversicherung

Langzeitkonto

Mitarbeiterrabatte
Aktienprogramm

Mitarbeiterempfehlungsprogramm
Entgeltumwandlungsmöglichkeiten für Altersvorsorge

Zukunftsbetrag

Globales Wellbeing-Programm

Kinderbetreuung
Mitarbeiteranerkennungsprogramm
Takeda ist ein global führendes, wertebasiertes, forschendes biopharmazeutisches Unternehmen. Wir haben uns der Erforschung und Bereitstellung lebensverändernder Therapien verschrieben. Dabei werden wir von unserer Verpflichtung gegenüber Patient*innen, unseren Mitarbeitenden und der Umwelt geleitet.
In Singen sind rund 1.000 Mitarbeitende auf die Herstellung flüssiger und halbfester sowie gefriergetrockneter Arzneimittel spezialisiert. Im November 2019 haben wir in Singen unsere erste Dengue-Impfstofffabrik weltweit eingeweiht. Singen liegt am wunderschönen Bodensee in Baden-Württemberg.
Wie unterstützen wir Dich :
Takeda ist stolz darauf, sich dazu zu verpflichten, eine vielfältige Belegschaft zu schaffen und Dir gleiche Beschäftigungschancen zu bieten, ungeachtet Deiner ethnischen Zugehörigkeit, Hautfarbe, Religion, Deines Geschlechts, Deiner sexuellen Orientierung, Deiner Geschlechtsidentität, Deines Geschlechtsausdrucks, Deines Familienstatus, Deiner nationalen Herkunft, Deines Alters, Deiner Behinderung, Deines Staatsangehörigkeitsstatus, Deiner genetischen Informationen oder Merkmale, Deines Familienstands oder anderer gesetzlich geschützter Merkmale. Falls Du mit Behinderungen, chronischen Krankheiten oder Neurodiversität lebst, teile uns dies gerne mit, wenn Du möchtest, damit wir Dich während des Bewerbungsverfahrens angemessen unterstützen können.
Locations
Singen, Germany
Worker Type
Employee
Worker Sub-Type
Regular
Time Type
Full time
Success
profile
What makes a successful team member within Vaccines at Takeda?
Integrity
Fairness
Inventive
Perseverance
Honesty
Collaborative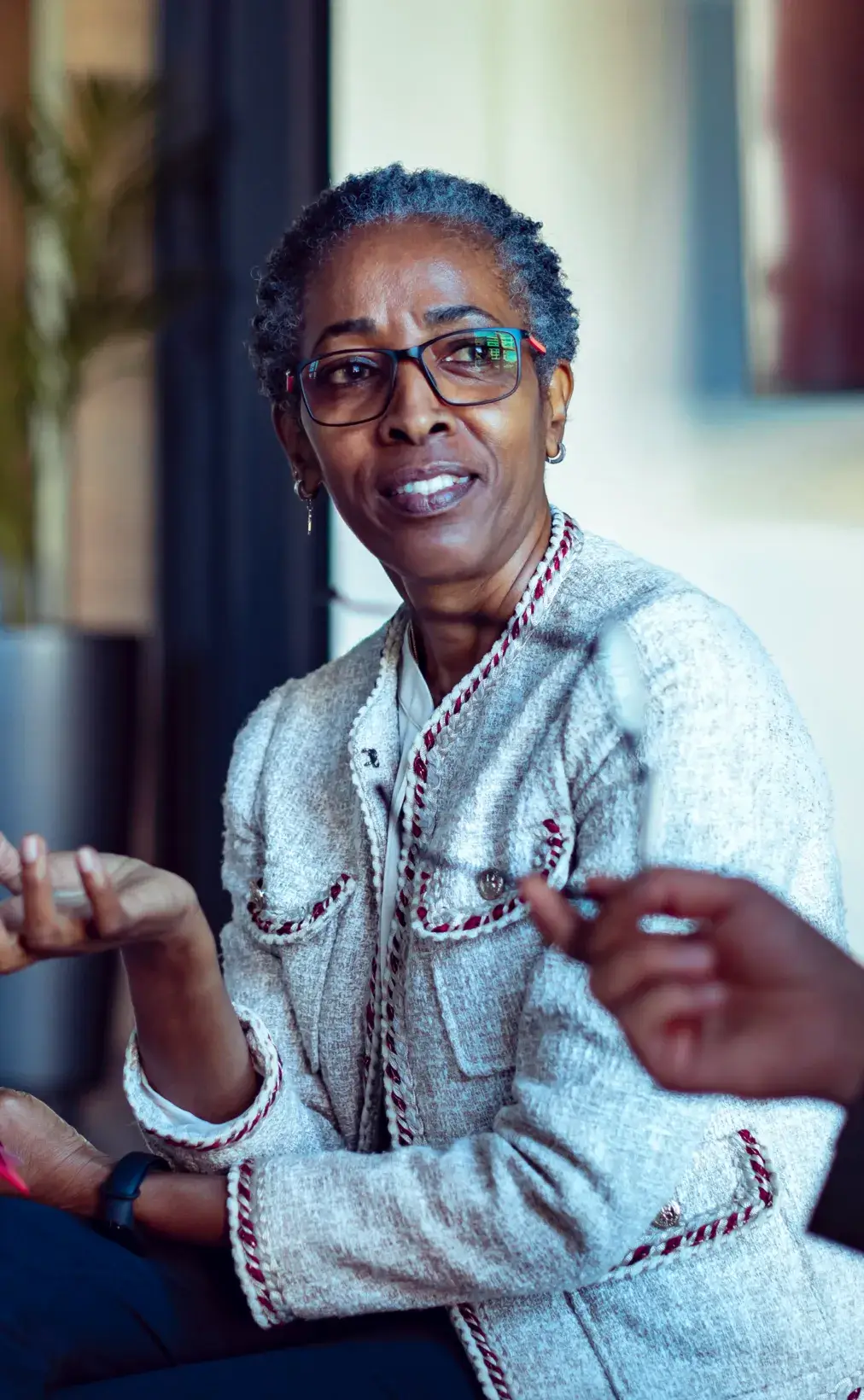 Our leadership
Vaccines represent a new dimension of global impact — successful leadership at Takeda can be encompassed in these four pillars:
Demonstrating strategic enterprise thinking, finding innovative ways to serve patients and build trust, reputation and business
Creating the environment that inspires and enables people to move the organization forward
Focusing on the few priorities and delivers superior results
Elevating the capabilities of the organization for now and the future
Inclusion

Here, you will feel welcomed, respected, and valued as a vital contributor to our global team.

Collaboration

A strong, borderless team, we strive together towards our priorities and inspiring mission.

Innovation

Bold initiatives, continuous improvement, and creativity are at the heart of how we bring scientific breakthroughs from the lab to patients.

Top Workplace

Recognized for our culture and way of working, we're one of only 15 companies to receive Top Global Employer® status for 2023.

Work-Life

Our people-first mission extends beyond patients to include their families, communities, and our own Takeda family.

Empowerment

Through trust and respect, you will have genuine support from leaders, managers, and colleagues to do your best work.
We're Steadfast In Our Commitment to Four Key Imperatives
Patient
Responsibly translate science into highly innovative medicines and accelerate access to improve lives worldwide.
People
Create an exceptional people experience.
Planet
Protect our planet.
Data & Digital
Transform Takeda into the most trusted, data-driven, outcomes-based biopharmaceutical company.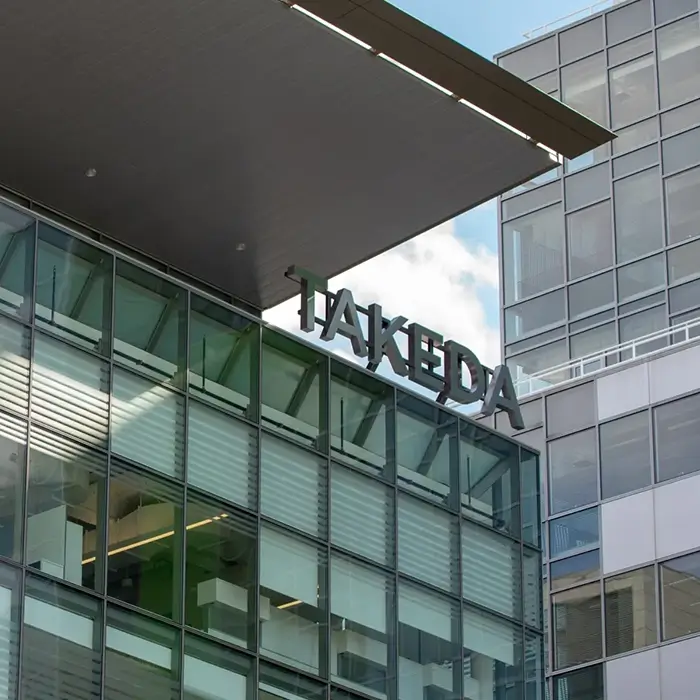 About our location
Singen (Hohentwiel), Baden-Württemberg
Join our talent community
Get customized job alerts sent right to your inbox. Plus, get the latest in company news and other important resources by signing up for our talent community.