Associate Scientific Director, Liver Disease Research and Drug Discovery, GI DDU
San Diego, California
Job Type: Full Time
Job Level: Senior
Travel: Minimal (if any)
At Takeda, we strive to provide transformational opportunities for every member of our team, and we empower our people to take charge of their futures. In an environment that fosters lifelong learning and a growth mindset, you'll have the support you need to thrive — at work and beyond.
Job ID R0092744 Date posted 05/12/2023 Location San Diego, California
By clicking the "Apply" button, I understand that my employment application process with Takeda will commence and that the information I provide in my application will be processed in line with Takeda'sPrivacy Noticeand Terms of Use. I further attest that all information I submit in my employment application is true to the best of my knowledge.
Job Description
About the role:
At Takeda, we are a forward-looking, world-class R&D organization that unlocks innovation and delivers transformative therapies to patients. By focusing R&D efforts on four therapeutic areas and other targeted investments, we push the boundaries of what is possible in order to bring life-changing therapies to patients worldwide.
Join Takeda as an Associate Scientific Director where you will work in the Gastroenterology Drug Discovery Unit (GI DDU) and will operate within a highly-functional team focused on the discovery and development of novel drug candidates for the treatment of chronic liver diseases. You will be a scientific leader with significant experience in executing efficacy and pharmacology studies in a drug development environment to lead and/or support the execution of in vivo and in vitro studies to generate key data for evaluating mechanism of action and/or drug candidate efficacy and pharmacodynamics. You will also be responsible for managing a team of research scientists working with project teams focused on bringing novel drug candidates with high potential for anti-fibrotic efficacy in humans into the early stage pipeline. As part of the Liver Disease Research team, you will work with internal partners and CEI to seek, evaluate and manage external opportunities/partnerships. You will be a collaborative and energetic scientist with superior communication skills, who can lead a lab-based team running multiple projects, act as senior scientific leader and seek and establish novel methods and processes to enhance projects across the Liver Disease Research area.
How you will contribute:
Oversee the design and execution of target and drug candidate mechanism of action and pharmacology studies using state-of-the-art methods and tools.
Develop and/or identify via external partnerships novel methods including co-culture, organoid and ex-vivo liver slices for translational project workflows.
Manage the work of others directly as well as in a matrixed structure.
Manage a wide variety of tasks, techniques, and projects; integrate these responsibilities to produce quality result with a high level of efficiency.
Proactively identify complex obstacles to progress in specific areas; recommend and implement solutions using a diverse set of resources; regularly add value to research projects through creative ideas.
May support evaluation of BD opportunities to enhance project progression, or functional capability expansion, with clear and specific application to needs of the liver portfolio.
May act as Joint Research Team lead or member on one or more commercial or academic alliance.
Be a scientific mentor and role model, supporting Takeda culture and follow policies.
Minimum Requirements/Qualifications:
PhD degree in a scientific discipline with 7+ years experience in drug discovery research with demonstrated proficiency in chronic liver diseases.
Expertise in the design and execution of in vitro pharmacology studies in relevant cell types for the evaluation of drug candidates for the treatment of chronic liver diseases.
Knowledge of animal models of metabolic and/or liver disease, such as NASH and fibrosis and a wide-variety of state-of-the art specific and unbiased techniques for the quantitative evaluation drug action in tissue and plasma.
Expertise in one therapeutic modality (small molecules, antibodies & biologics, ASOs/siRNA) and familiarity with other modalities.
Demonstrated ability to independently solve scientific problems using multiple technologies and approaches.
Excellent oral and written communication skills.
Experience managing direct reports.
Requires approximately 10% or more travel, potentially including international travel.
What Takeda can offer you:
Comprehensive Healthcare: Medical, Dental, and Vision
Financial Planning & Stability: 401(k) with company match and Annual Retirement Contribution Plan
Health & Wellness programs including onsite flu shots and health screenings
Generous time off for vacation and the option to purchase additional vacation days
Community Outreach Programs and company match of charitable contributions
Family Planning Support
Flexible Ways of Working
Tuition reimbursement
More about us:
At Takeda, we are transforming patient care through the development of novel specialty pharmaceuticals and best in class patient support programs. Takeda is a patient-focused company that will inspire and empower you to grow through life-changing work.
Certified as a Global Top Employer, Takeda offers stimulating careers, encourages innovation, and strives for excellence in everything we do. We foster an inclusive, collaborative workplace, in which our teams are united by an unwavering commitment to deliver Better Health and a Brighter Future to people around the world.
This position is currently classified as "hybrid" in accordance with Takeda's Hybrid and Remote Work policy.
Base Salary Range: $143,500.00 to $205,000.00, based on candidate professional experience level. Employees may also be eligible for Short-term and Long-Term Incentive benefits as well. Employees are eligible to participate in Medical, Dental, Vision, Life Insurance, 401(k), Charitable Contribution Match, Holidays, Personal Days & Vacation, Tuition Reimbursement Program and Paid Volunteer Time Off. The final salary offered for this position may take into account a number of factors including, but not limited to, location, skills, education, and experience.
#LI-SGM
#LI-Hybrid
EEO Statement
Takeda is proud in its commitment to creating a diverse workforce and providing equal employment opportunities to all employees and applicants for employment without regard to race, color, religion, sex, sexual orientation, gender identity, gender expression, parental status, national origin, age, disability, citizenship status, genetic information or characteristics, marital status, status as a Vietnam era veteran, special disabled veteran, or other protected veteran in accordance with applicable federal, state and local laws, and any other characteristic protected by law.
Locations
San Diego, CA
Worker Type
Employee
Worker Sub-Type
Regular
Time Type
Full time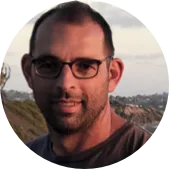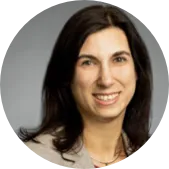 Our pipeline
Our internal research capabilities and external partnerships contribute to an R&D engine that has produced exciting new molecular entities (NMEs) across our core Therapeutic Areas. Check out our pipeline and see how we'll continue delivering a steady stream of next-generation therapies.
Inclusion

Here, you will feel welcomed, respected, and valued as a vital contributor to our global team.

Collaboration

A strong, borderless team, we strive together towards our priorities and inspiring mission.

Innovation

Bold initiatives, continuous improvement, and creativity are at the heart of how we bring scientific breakthroughs from the lab to patients.

Top Workplace

Recognized for our culture and way of working, we're one of only 15 companies to receive Top Global Employer® status for 2023.

Work-Life

Our people-first mission extends beyond patients to include their families, communities, and our own Takeda family.

Empowerment

Through trust and respect, you will have genuine support from leaders, managers, and colleagues to do your best work.
We're Steadfast In Our Commitment to Four Key Imperatives
Patient
Responsibly translate science into highly innovative medicines and accelerate access to improve lives worldwide.
People
Create an exceptional people experience.
Planet
Protect our planet.
Data & Digital
Transform Takeda into the most trusted, data-driven, outcomes-based biopharmaceutical company.
Join our talent community
Get customized job alerts sent right to your inbox. Plus, get the latest in company news and other important resources by signing up for our talent community.