Technology Support Engineer, Osaka / 技術サポートエンジニア 大阪_ID:751
Ōsaka
At Takeda, we are guided by our purpose of creating better health for people and a brighter future for the world. Every corporate function plays a role in making sure we — as a Takeda team — can discover and deliver life-transforming treatments, guided by our commitment to patients, our people and the planet.
People join Takeda because they share in our purpose. And they stay because we're committed to an inclusive, safe and empowering work environment that offers exceptional experiences and opportunities for everyone to pursue their own ambitions.
Job ID R0099500 Date posted 11/22/2023 Location Ōsaka
By clicking the "Apply" button, I understand that my employment application process with Takeda will commence and that the information I provide in my application will be processed in line with Takeda'sPrivacy Noticeand Terms of Use. I further attest that all information I submit in my employment application is true to the best of my knowledge.
Job Description
Please note this job requires business level Japanese in speaking, writing and reading.
タケダの紹介
タケダは「世界中の人々の健康と輝かしい未来に貢献する」ことを企業の存在意義(パーパス)としています。そして目指す未来を共有しながら、一人ひとりが自分の可能性を引き出し、お互いの個性を認め合う、多様性にあふれた先進的な組織作りに取り組んでいます。私たちと一緒に、世界中の人々のいのちに貢献し、さらなる成長と活躍を目指しませんか。
タケダはグローバルな研究開発型のバイオ医薬品のリーディングカンパニーです。従業員は創業時から受け継いできたタケダの価値観であるタケダイズム(誠実=公正・正直・不屈)を道しるべとしながら、患者さんに寄り添い(Patient)人々と信頼関係を築き(Trust)社会的評価を向上させ(Reputation)持続可能な事業を発展させる(Business)を日々の行動指針としています。
【主な業務内容】
• 社内ソフトウェアアプリケーションのサポート
• 以下の技術専門分野における小規模ソリューションプロジェクトの技術標準分析、実装、評価に参加および実行
— エンドユーザーサポート
— ハードウェアのトラブルシューティングと故障対応
— オペレーティングシステム・ソフトウェアのサポート
— ハードウェア・ソフトウェアツールとITILプロセスに沿った運用
【詳細な業務内容】
• 問題の調査、解決策の分析、小規模なプロジェクトの技術的な変更の実装など
• 要件、整備、テスト、問題、アプリケーション統合などの分析
• ガイドラインやポリシーに沿った意思決定のサポート、またはチームメンバーに対してのサポートに関する意思決定の支援
• 技術的な分析・設計・変更・ソフトウェア設定・ハードウェアの解決支援を武田薬品の標準に沿って実行
• 通常業務内やプロジェクト内でのアプリケーションの開発サービスやテクニカルサポートの提供
• ビジネスソリューションの本番環境への展開サポート、エンドユーザー機器のライフサイクルプロセスとIT資産管理
• 社内ITインフラストラクチャとエンドユーザー機器の対面式サポートの実施
• 会議室や会議イベントのサポート
• システム改善策の実装支援
• 武田薬品の品質マネジメントシステム(QMS)、ソフトウェア開発ライフサイクル(SDLC)、およびITプロジェクトライフサイクル(ITPLC)の標準、ポリシー、および手順に従ったサポートドキュメントの作成・維持
• マネージャ・リーダーからの指導と指示の下での業務遂行
• 主要なITおよびビジネスの目的/目標を理解し、自己知識を独自の作業分野で活用
【関連業務】
• 計画された取り組みに対する定期的な更新と、テクノロジー運用とプロジェクトに関するレポートの提供
• 管理業務のデータ精度を確保
【求められる能力】
技術的・職務的専門知識:
• デスクトップ、サーバー、OS、LAN / WAN、印刷、コラボレーションツール、電話・電話会議システムなどのITインフラストラクチャと運用に関する運用知識

個人能力として:
• 日常業務とパフォーマンスの自己管理能力
• 客観的なパフォーマンスの自己評価
• 利用可能なトレーニングと知識の共有により、自己と仲間の相乗育成
• ビジネスに必要とされるトレーニングをサポート
• ユーザーからのフィードバックと継続的な業務改善を提供
【教育、行動能力およびスキル】
必須能力:
• 1〜3年のオンサイトサポートなど技術分野での就業経験または教育実習経験
• 口語・文章等の円滑なコミュニケーション、分析および問題解決スキル
• 英語文書の読み書き・基本的な会話能力(流暢な日本語レベル)
• グローバルなIT環境での効率的な時間管理とタスク管理能力
• ITソリューションの実用的な知識の習得・課題分野の専門知識を深められる能力
• 自発的かつ継続的な自己啓発・問題に対して主体的に行動する能力
• 優れた顧客管理スキル
歓迎能力:
• IT業務での専門的な職業訓練
• 学士号・修士号または、同等の学位
• ITILの実務知識
• 製薬業界および/または医薬品開発ビジネスの経験があれば尚可
出社要件:
• 各主要サイトへの出社(勤務地による)
• 武田薬品の日本国内他拠点への出張の可能性あり
待遇
諸手当:通勤交通費、借家補助費、勤務時間外手当など
昇給:原則年1回 
賞与:原則年2回
勤務時間:本社(大阪市中央区・東京都中央区)9:00~17:30 、工場(山口県光市・大阪市淀川区)8:00~16:45 、(千葉県成田市)8:45~17:15 、 研究所(神奈川県藤沢市)9:00~17:45
休日:土曜、日曜、祝日、メーデー、年末年始など(年間123日程度)
働き方関連制度:フレックスタイム制、テレワーク勤務制導入(対象社員)
休暇:年次有給休暇、特別有給休暇、傷病休暇、ファミリーサポート休暇、産前産後休暇、育児休暇、子の看護休暇、介護休暇
タケダのDE&I
Better Health, Brighter Future
Locations
JPN - Osaka - Osaka Plant
Worker Type
Employee
Worker Sub-Type
Regular
Time Type
Full time
Success
profile
What makes a successful team member within Corporate at Takeda?
Collaborative
Strategic
Insightful
Results driven
Goal-oriented
Achiever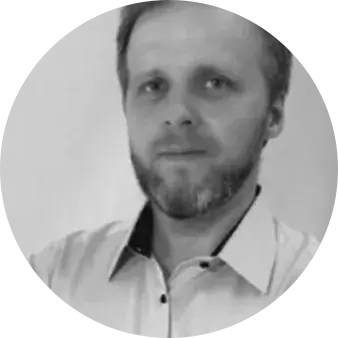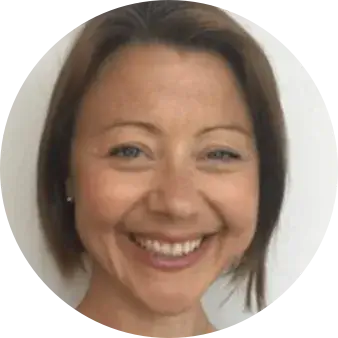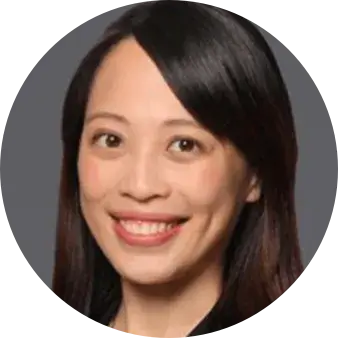 Impact across generations

Partnership brings together world-leading plasma companies to focus on developing and delivering a hyperimmune immunoglobulin in the global fight against COVID-19.
Inclusion

Here, you will feel welcomed, respected, and valued as a vital contributor to our global team.

Collaboration

A strong, borderless team, we strive together towards our priorities and inspiring mission.

Innovation

Bold initiatives, continuous improvement, and creativity are at the heart of how we bring scientific breakthroughs from the lab to patients.

Top Workplace

Recognized for our culture and way of working, we're one of only 15 companies to receive Top Global Employer® status for 2023.

Work-Life

Our people-first mission extends beyond patients to include their families, communities, and our own Takeda family.

Empowerment

Through trust and respect, you will have genuine support from leaders, managers, and colleagues to do your best work.
We're Steadfast In Our Commitment to Four Key Imperatives
Patient
Responsibly translate science into highly innovative medicines and accelerate access to improve lives worldwide.
People
Create an exceptional people experience.
Planet
Protect our planet.
Data & Digital
Transform Takeda into the most trusted, data-driven, outcomes-based biopharmaceutical company.
Join our talent community
Get customized job alerts sent right to your inbox. Plus, get the latest in company news and other important resources by signing up for our talent community.