Medical Director or Associate Medical Director, Oncology Cell Therapy and Therapeutic Area Unit / Oncology Cell Therapy and Therapeutic Area Unitメディカルダイレクター又はアソシエイトメディカルダイレクター
Osaka, Ōsaka
Job Type: Full Time
Job Level: Senior
Travel: Minimal (if any)
Takeda has been translating science into breakthrough medicines for 240 years. Every step of the way, our teams have worked together to tackle some of the most challenging problems in drug discovery and development. Today, we're a driving force behind innovative therapies that make a lasting difference to millions of patients around the world.
In R&D, all of our history and potential comes together in an environment that welcomes diversity of thought and amplifies every voice. Working closely with colleagues, you'll play a key role in bringing our rich pipeline of products forward to help patients. Come join a team that's earned trust for more than two centuries, and find out how advancing transformative therapies at Takeda will shape your bright future.
Job ID R0106567 Date posted 09/14/2023 Location Osaka, Ōsaka
By clicking the "Apply" button, I understand that my employment application process with Takeda will commence and that the information I provide in my application will be processed in line with Takeda'sPrivacy Noticeand Terms of Use. I further attest that all information I submit in my employment application is true to the best of my knowledge.
Job Description
タケダの紹介
タケダでは常に患者さんを中心に考え、世界中の人々により健やかで輝かしい未来をお届けすることを目指してきました。
そして従業員一人ひとりにそれぞれの能力と熱意に応じた成長の機会を提供することにも組んで取り組んでいます。私たちと一緒に、世界中の人々のいのちに貢献し、さらなる成長と活躍を目指しませんか。
タケダは国内第一の製薬企業、そして業界を牽引するグローバルリーダーです。
従業員は四つの優先順位(患者さん中心、社会との信頼関係構築、レピュテーションの向上、事業の発展)とタケダイズム(誠実=公正・正直・不屈)のもと一致団結しています。
タケダイズムは私たちの信念であり正しい方向へ導く羅針盤です。私たちは日々の業務においてタケダイズムを体現しています。
募集部門の紹介
Oncology Cell Therapy and Therapeutic Area Unit(OTAU)はボストン、大阪、上海、北京に拠点を持つグローバル組織です。
当社の重点領域の一つである、オンコロジー領域のパイプラインは、様々な作用機序に基づく抗がん剤を擁しており、多様ながん腫を対象としています。
日本やアジアにおける第1相試験(FIH試験を含む)から国際共同第3相試験や承認申請まで、グローバル化した大手内資系製薬企業ならではの幅広い活躍の舞台に恵まれており、やりがいのある仕事が出来ます。
がんと戦う日本とアジア、並びに世界の患者さんに貢献できる新薬を開発するため、熱意を持って一緒に働いて頂ける方をお待ちしています。
職務内容
日本(Associate Medical Directorの場合)およびグローバル(Medical Directorの場合)におけるオンコロジー領域の臨床試験に関する下記業務
開発戦略策定・開発計画立案
臨床試験計画立案と実施
製造承認申請業務
治験相談に係る戦略の策定
導入案件の医学的及び科学的評価
応募要件
<学歴>
<実務経験>
医療機関における固形がん又は造血器悪性疾患を含む診療経験を有していること

オンコロジー領域における以下のいずれかの業務経験を有すること
   -臨床開発戦略策定、臨床開発計画立案
   -臨床試験計画(医師主導臨床試験を含む)立案と実施
   -医学的モニタリング
   -製造販売承認申請業務等
<スキル・資格>
医師免許(日本以外で取得した免許も可)

博士号(基礎研究による学位であれば尚良い)

留学経験があれば尚良い
<語学>
ビジネスレベル以上の英語コミュニケーション能力(reading,

writing, listening, speakingの4つが必要)

ビジネスレベル以上の日本語コミュニケーション能力(reading,

writing, listening, speakingの4つが必要)
<その他>
求める人物像
オンコロジー領域の新薬開発業務への熱意がある方

臨床開発関連業務の経験に裏打ちされた専門性を有する方

社内外の人間をまとめることができるリーダーシップを示せる方

国内外専門医とのネットワーク網を構築できる人間力のある方

グローバル組織の一員として活躍する国際感覚のある方

新しいことにチャレンジできる気概のある方
仕事のやりがい
依然として大きなunmet medical needsが残されているオンコロジーの分野において、患者様に革新的な治療法を一日でも早く届けることが私たちの仕事であり、日々の業務に非常に大きなやりがいを感じられます。
本職務で身につくスキル・経験
グローバル化した大手内資系製薬企業ならではのメリットとして、日本やアジアにおける開発を重視している点が挙げられます。FIH試験を含む第1相試験から国際共同第3相試験までの幅広い活躍の舞台があり、オンコロジー領域の臨床開発に必要な一連の知識と経験が得られるなど、スキルアップの機会に恵まれています。
待遇
• 諸手当:通勤交通費、借家補助費、勤務時間外手当など
• 昇給:原則年 1 回 • 賞与: 原則年 2 回
• 勤務時間:本社(大阪市中央区・東京都中央区)9:00~17:30 、工場(山口県光市・大阪市十三) 8:00~16:45 、研究所(神奈川県藤沢市)9:00~17:45
• 休日:土曜、日曜、祝日、メーデー、年末年始など(年間 123 日程度)
• 休暇:年次有給休暇、特別有給休暇、産前産後休暇、育児休暇、子の看護休暇、 介護休暇、ファミリーサポート制度
タケダのDE&I
Better Health, Brighter Future
Locations
Osaka, Japan
Worker Type
Employee
Worker Sub-Type
Regular
Time Type
Full time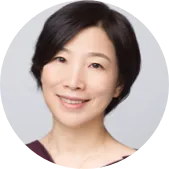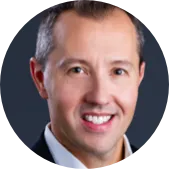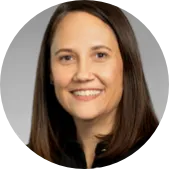 Shining a light on new perspectives
Inclusion

Here, you will feel welcomed, respected, and valued as a vital contributor to our global team.

Collaboration

A strong, borderless team, we strive together towards our priorities and inspiring mission.

Innovation

Bold initiatives, continuous improvement, and creativity are at the heart of how we bring scientific breakthroughs from the lab to patients.

Top Workplace

Recognized for our culture and way of working, we're one of only 15 companies to receive Top Global Employer® status for 2023.

Work-Life

Our people-first mission extends beyond patients to include their families, communities, and our own Takeda family.

Empowerment

Through trust and respect, you will have genuine support from leaders, managers, and colleagues to do your best work.
We're Steadfast In Our Commitment to Four Key Imperatives
Patient
Responsibly translate science into highly innovative medicines and accelerate access to improve lives worldwide.
People
Create an exceptional people experience.
Planet
Protect our planet.
Data & Digital
Transform Takeda into the most trusted, data-driven, outcomes-based biopharmaceutical company.
Join our talent community
Get customized job alerts sent right to your inbox. Plus, get the latest in company news and other important resources by signing up for our talent community.