Associate Director or Manager, Quantitative Clinical Pharmacology, Data Sciences Institute/ クオンティテイティブクリニカルファーマコロジー, データサイエンスインスティテュート 主席部員または課長代理
Multiple Locations
Job Type: Full Time
Job Level: Senior
Travel: Minimal (if any)
Within Takeda's Data Sciences Institute, we harness the insight of data and digital to speed the development of new medicines to patients. The Data Sciences Institute (DSI) is primarily focused on getting medicines to patients faster through innovation and efficiencies driven by data and analytics.
We nurture a culture that encourages disciplined risk-taking, supports innovation, values diversity and emphasizes implementation.
We want to hire and develop the best talent to join us on our mission to strive towards Better Health and a Brighter Future for people worldwide through leading innovation in medicine!
Job ID R0094980 Date posted 04/26/2023 Location Multiple Locations
By clicking the "Apply" button, I understand that my employment application process with Takeda will commence and that the information I provide in my application will be processed in line with Takeda'sPrivacy Noticeand Terms of Use. I further attest that all information I submit in my employment application is true to the best of my knowledge.
Job Description
タケダの紹介
タケダでは常に患者さんを中心に考え、世界中の人々により健やかで輝かしい未来をお届けすることを目指してきました。そして従業員一人ひとりにそれぞれの能力と熱意に応じた成長の機会を提供することにも取り組んでいます。私たちと一緒に、世界中の人々のいのちに貢献し、さらなる成長と活躍を目指しませんか。
タケダは国内第一の製薬企業、そして業界を牽引するグローバルリーダーです。従業員は四つの優先順位(患者さん中心、社会との信頼関係構築、レピュテーションの向上、事業の発展)とタケダイズム(誠実=公正・正直・不屈)のもと一致団結しています。タケダイズムは私たちの信念であり正しい方向へ導く羅針盤です。私たちは日々の業務においてタケダイズムを体現しています。
Takeda is unwavering in our commitment to patients. With the patient at the center of everything we do, we continue to innovate and drive changes that will better their lives - we're looking for like-minded professionals to join us.
Takeda is the number one pharmaceutical company in Japan and a global industry leader –we are united by our four priorities (Patients, Trust, Reputation, and Business) and our shared values of Takeda-ism: Integrity, Fairness, Honesty, and Perseverance. Takeda-ism is more than just a word. It's a belief and a mindset which guides our decisions, behaviors, and interactions. It's how we strive to work and live, every day.
募集部門の紹介
Quantitative Clinical Pharmacology:
Our Vision
To be a center of excellence in clinical pharmacology and enable model-informed global development of medicines, by finding the right dose for the right patients, with a purpose of maximizing benefit versus risk.
Our Mission
To enable rational dose selection through quantitative integration of pharmacokinetics, pharmacodynamics, safety, efficacy and sources of variability across patient populations, throughout the development lifecycle of our medicines.
職務内容
・グローバルQCP leadと緊密に連携し、日本のCPに関連する開発ニーズをグローバル開発プログラムに組み入れること。
Closely collaborates with Global QCP leads to ensure Japan regional clinical pharmacology development needs are integrated into the global clinical development plan.
・グローバル及び日本の開発プロジェクトに関して、日本のチームメンバーに対するCPサポートを実現するために適切でバランスのとれた助言を行うこと。
Provides appropriate guidance to the local Japan team members to ensure appropriate CP support to global and local development projects
・CP関連の問題解決のための、関連学会、関連業界、規制当局との連携。
Liaise with scientific, industry and regulatory sectors for CP related matters.

・社内におけるCP関連における技術的及び運用的観点の両面から貢献するとともに、必要に応じて国内CP部門固有のイニシアチブを主導することにより、QCPのグローバルヘッドを補佐すること。また、この活動を通じて、社内外におけるCPの継続的な価値と評判を確保すること。
Assists the global head of QCP by contributing to the technical and operational aspects of the CP within the company and by leading local CP initiatives as required, to ensure CP's continued value and reputation within and outside the company.

・開発のすべてのステージ及び疾患領域におけるCPに関する幅広い開発専門知識を活用し、社内における協働的で精通したCP専門家であること。また、必要に応じて、社内目標を支援するために、部門横断的な取り組みに参画すること。
Leverage his/her broad development expertise across all stages of drug development and TAUs and MPD, to be a collaborative and informed expert in their field within the company to serve on cross functional and divisional initiatives in support of company objectives as required.
・担当プロジェクトにおける質の高い関連文書を確実に作成すること。
For projects that may occasionally be asked to support: ensure high quality relevant documentation are prepared.
・医薬品開発の専門知識と定量的PK/PDアプローチの適用により、開発チームに最大限の貢献を行うこと。
Supported to allow their maximum contribution to development teams through the application of their drug development expertise and quantitative PK/PD approaches.
・医薬品開発におけるCPに関する発信を主導し影響を与えるために、専門学会や外部のCP及び医薬品開発団体と連携する機会を模索すること。
Seek opportunities to engage professional societies and external CP and drug development bodies to guide and influence the messaging on CP in drug development.
・治験責任医師と議論する等の機会においてスタッフのコーチング及びメンタリングを行い、会社主催のサイエンスアドバイザリーボードにSubject Matter Expectとして、研究者及びKOLとのディスカッションに参加するメンバーをサポートする。
Coach and mentor staff such that they are given opportunities to interface with the global investigator community through their presentations in such settings and support our department members when they serve as Subject Matter Experts at: company sponsored Scientific Ad Boards, interfacing with panels of leading academic investigators and KOLs.
・会議や刊行物を通じて、武田QCPの対外的な顔となる。
Through meetings and publications develop as the external face of Takeda Quantitative Clinical Pharmacology.
・戦略的投資に関するビジネス上の意思決定に対する情報提供を目的として、プロジェクトメンバー等と協働し、資産価値、リスク、技術的・規制上の成功確率を評価すること。
Be engaged with project members/junior staff to make major assessments that drive decisions around asset value, risks and probability of technical and regulatory success to inform business decisions around strategic investments.
・CP関連の日本のガイドラインについての豊富な知識をCP業務に活用し、関連文書のレビューにおいて必要に応じて臨床薬理及び戦略的観点からリーダーシップを発揮できるようCPに関する専門知識を研鑽すること。グローバルレベルでの規制当局との折衝において、CPに関する科学的議論における意思決定と合意のために、他のCPメンバーと協働する。医薬品開発に関する主要文書(CTDにおける生物薬剤学及び臨床薬理パート及びCTN関連文書)に対し、レビュー及び承認を行うこと。また、規制当局からの照会事項への対応及び用量設定に関する根拠などの主要な臨床開発に関するポジション・ステートメントに対してもレビュー及び承認を行うこと。
Demonstrate an excellent knowledge of CP relevant Japan regulatory guidelines. Ensures that such expertise is homed within the CP regions and as such ensures CP expertise is available to provide clin pharm scientific and strategic leadership in reviews of such documents when requested. Will mentor and support his/her staff as they engage with regulatory authorities globally and may accompany members of clin pharm at Health Authority meetings in support of the need for decisions and agreements on scientific CP matters in such meetings. Expected to review and approve key submission documents (i.e. summaries of biopharma and clin pharm within the CTD and CTNs) when generated from their region. Reviews and approves responses to time-critical queries from health authorities and position statements on key clinical development aspects like rationale for the proposed dose.
・タケダ内での、社内外から認知された経験豊富なリーダーかつCP専門家であること。効果的なコミュニケーション能力を有し、医薬品開発を支援する上でのCPの専門性と有用性を強く提唱できること。
Be a seasoned (internally and externally recognized) leader within Takeda as well as and a strong CP scientist. Highly effective communicator and strong advocate for the discipline and utility of CP in supporting drug development.
・タケダの研究開発部門におけるCP専門家/技術アドバイザーとして最新の科学的/規制上の進歩を習得し、社内のベストプラクティスに貢献すること。
Considered within Takeda R&D a subject matter expert/ technical advisor in the area of CP while keeping abreast of emerging scientific/ regulatory advances and contribute to development of internal best practices.
応募要件
<学歴>
•生命科学関連分野における博士号または修士号相当 (薬理学、薬物動態、ファーマコメトリクス関連が望ましい)
PhD/MS or equivalent required in a health-related, life science area, preferably in Pharmacology, Pharmacokinetics or Pharmacometrics associated.
<実務経験>
•少なくとも5年の臨床薬理業務経験
•各相の臨床試験の経験と複数の疾患領域での開発経験
•担当PJの申請業務や当局の査察に対する対応経験
•複数の開発課題を同時に担当する能力
•A minimum of 5 years Clinical pharmacologist experience.
•Extensive and broad experience with all phases of development in multiple therapeutic areas
•NDA and regulatory Inspection Experience
•Ability to handle multiple development programs simultaneously.
<スキル・資格>
• 臨床薬理に関する知識に精通している
・PMx関連の知識 (特に母集団解析及びE-R解析)
・PK関連ソフトウェアの経験
•臨床試験関連文書(シノプシス、治験実施計画書、総括報告書等)、相談資料、CTDやそのプロセスについて確実な理解がある
•規制当局(PMDA等)やICHの規制要件や業界標準並びに品質管理の原則への高度な知識を有している
•コミュニケーションスキル(ビジネスレベル以上の日本語・英語)ロジカルシンキングスキル、ライティングスキル、ファシリテーションスキル
•Strong knowledge of Clinical pharmacology field
・Good knowledge on Pharmacometrics (especially on popPK and E-R)
・Experience of PK related software (Winnonlin, NONMEM, Simsyp, R, SAS etc)
•Solid understanding of clinical trial documents (synopsis, protocols, study reports etc) Briefing document, CTD and their processes.
•Advanced knowledge of PMDA and ICH regulations and industry standards and quality control principles.
•Good communications skills in both Japanese and English (at least business level), Logical thinking/Writing/Facilitation skills
<語学> 
ビジネスレベル以上の英語および日本語
求める人物像
困難な状況に遣り甲斐を持って挑戦できる方、社内や規制の変化に対しても意欲的に楽しんで変化を受け入れることができる方
既存のプロセス・やり方にとらわれず常に革新的なものを取り入れることができる方
重要なマイルストン達成のために臨床薬理の視点から戦略を提案し、柔軟に対応ができる方
困難な課題に対してもプロジェクトに関連するグローバルの関連部署や協業するベンダーなどあらゆる関係者を巻き込み粘り強く解決に取り組むことができる方
仕事のやりがい
臨床開発において複数の領域にまたがる複数のプロジェクトを担当することにより、患者に対して優れた医薬品を提供することを実感できる。
本職務で身につくスキル・経験
臨床薬理業務全般に関わるスキル
グローバルメンバーとのコミュニケーションスキル
ベンダーマネージメントスキル
その他(部門のアピール・応募者へのメッセージなど)
業務範囲が広がっています臨床薬理分野について、幅広く取り組む機会に恵まれ、多くの経験を積むことができます。是非、ご興味ある方は積極的に応募ください。
待遇
諸手当:通勤交通費、借家補助費、勤務時間外手当など
昇給:原則年1回 
賞与: 原則年2回
勤務時間:本社(大阪市中央区・東京都中央区)9:00~17:30、工場(山口県光市・大阪市淀川区)8:00~16:45、研究所(神奈川県藤沢市)9:00~17:45
休日:土曜、日曜、祝日、メーデー、年末年始など(年間123日程度)
働き方関連制度:フレックスタイム制、テレワーク勤務制導入(対象社員)
休暇:年次有給休暇、特別有給休暇(慶弔、災害等)、短期・長期傷病休暇、リフレッシュ休暇、ファミリーサポート休暇、産前産後休暇、育児休暇、介護休暇、子の看護休暇、短期介護休暇
タケダのDE&I
Better Health, Brighter Future
Locations
Osaka, JapanTokyo, Japan
Worker Type
Employee
Worker Sub-Type
Regular
Time Type
Full time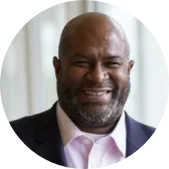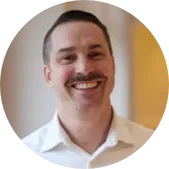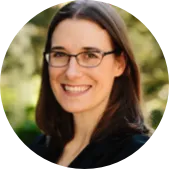 Our pipeline
Our internal research capabilities and external partnerships contribute to an R&D engine that has produced exciting new molecular entities (NMEs) across our core Therapeutic Areas. Check out our pipeline and see how we'll continue delivering a steady stream of next-generation therapies.
Inclusion

Here, you will feel welcomed, respected, and valued as a vital contributor to our global team.

Collaboration

A strong, borderless team, we strive together towards our priorities and inspiring mission.

Innovation

Bold initiatives, continuous improvement, and creativity are at the heart of how we bring scientific breakthroughs from the lab to patients.

Top Workplace

Recognized for our culture and way of working, we're one of only 15 companies to receive Top Global Employer® status for 2023.

Work-Life

Our people-first mission extends beyond patients to include their families, communities, and our own Takeda family.

Empowerment

Through trust and respect, you will have genuine support from leaders, managers, and colleagues to do your best work.
We're Steadfast In Our Commitment to Four Key Imperatives
Patient
Responsibly translate science into highly innovative medicines and accelerate access to improve lives worldwide.
People
Create an exceptional people experience.
Planet
Protect our planet.
Data & Digital
Transform Takeda into the most trusted, data-driven, outcomes-based biopharmaceutical company.
Join our talent community
Get customized job alerts sent right to your inbox. Plus, get the latest in company news and other important resources by signing up for our talent community.