Legal Counsel, Iberia, UK & Ireland
Madrid, Madrid
The Europe & Canada (EUCAN) Business unit supports Takeda's mission at a regional level and as the leader in rare diseases and specialty care, we champion better health and a brighter future for patients, healthcare providers and our people.
Across the EUCAN BU, patients come first in every decision we make. We develop strategic partnerships which deliver value for society and create a culture within which our people can thrive and reach their full potential.
Our mission is to empower and enable our people to fulfill their potential by embracing diversity and creating a high-performance, collaborative working environment. In the EUCAN region integrity is one of our key values. We put patients, trust and reputation before business and this is one of the main reasons why our people choose to work here.
Job ID R0099105 Date posted 08/30/2023 Location Madrid, Madrid
By clicking the "Apply" button, I understand that my employment application process with Takeda will commence and that the information I provide in my application will be processed in line with Takeda'sPrivacy Noticeand Terms of Use. I further attest that all information I submit in my employment application is true to the best of my knowledge.
Job Description
OBJECTIVES/PURPOSE
Provides high quality legal support to the Iberia, UK and Ireland Cluster.  Has a good understanding of corporate and/or commercial law.  A general understanding of the law and practices of the pharmaceutical industry in UK, Spain and Portugal is desirable. 
ACCOUNTABILITIES
Primary legal business partner for Spain and Portugal commercial teams;
Primary legal business partner for UK and Ireland commercial teams;
Contributor to workings of EUCAN Legal group;
Managing corporate/commercial or other litigation or investigations through external counsel as required;
Analysing legal and commercial risks and effectively advising relevant senior teams on how to manage such risks;
Drafting and negotiating commercial contracts, including contracts for the supply of goods and services; drafting and maintenance of templates for business to use and training on use of such templates
Facilitating the roll out of training on policies and processes in Legal and related areas eg Contracting, Data Protection, Compliance, Quality,
Providing effective management of external advisors  ​
DIMENSIONS AND ASPECTS
Technical/Functional (Line) Expertise
High academic achievement in the study of law;
Professional training in corporate/commercial law or health care law, gained at a highly regarded law firm or in-house position;
At least 3+ years of relevant post qualification legal experience;
Experience advising or representing clients in the pharmaceutical or biotech industry is preferred;
In-house pharmaceutical or biotech experience is preferred;
Experience of developing and implementing legal or other processes required
Leadership, Decision-making and Autonomy, Interaction,Innovation and Complexity
Builds a Collaborative Culture
Moves easily between addressing current needs and planning for the future with informed insight
Builds and models a culture of questioning and constructive challenge to foster openness and candid dialogue
Acts with an understanding and sensitivity to others locally and globally, internally and externally
Navigates Change
Clearly communicates the need for change and is actively responsive to the resistance it can evoke
Quickly focuses on the critical issues while prioritizing current work
Decides and acts, even when faced with uncertainty
Develops Organizational Capability
Builds and improves effective internal systems and processes that align with organizational priorities
Considers and addresses business and development needs both locally and globally
Drives Innovation
Operates from a framework of possibility
Generates breakthrough solutions, and enables others to do the same
EDUCATION, BEHAVIOURAL COMPETENCIES AND SKILLS:
Qualified Lawyer in Spain.
Master in legal to be considered.
At least 3+ years of relevant post qualification legal experience.
Excellent verbal and written skills in Spanish and English, knolowgedt in Portuguese preferreible.
Locations
Madrid, Spain
Worker Type
Employee
Worker Sub-Type
Regular
Time Type
Full time
Success
profile
What makes a successful team member within EUCAN at Takeda?
Agile
Analytical
Enthusiastic
Ambitious
Collaborative
Entrepreneurial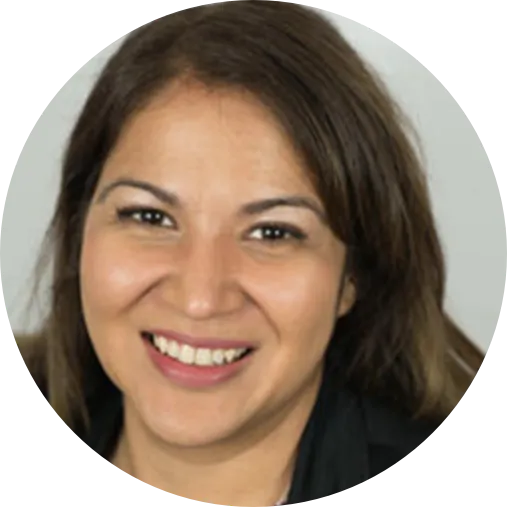 A Global Top Employer

Recognized for our culture and way of working, we're one of only 15 companies to receive Top Global Employer® status for 2023.

About Takeda

At Takeda, there is an unwavering commitment to putting patients first, and to creating a workplace that is underpinned by empowerment and focused on diversity, collaboration and steadfast values.

Europe & Canada Business Unit

Takeda in Europe and Canada (EUCAN) is delivering leading innovations in oncology, gastroenterology and rare diseases to provide better health and a brighter future for patients.
Inclusion

Here, you will feel welcomed, respected, and valued as a vital contributor to our global team.

Collaboration

A strong, borderless team, we strive together towards our priorities and inspiring mission.

Innovation

Bold initiatives, continuous improvement, and creativity are at the heart of how we bring scientific breakthroughs from the lab to patients.

Top Workplace

Recognized for our culture and way of working, we're one of only 15 companies to receive Top Global Employer® status for 2023.

Work-Life

Our people-first mission extends beyond patients to include their families, communities, and our own Takeda family.

Empowerment

Through trust and respect, you will have genuine support from leaders, managers, and colleagues to do your best work.
We're Steadfast In Our Commitment to Four Key Imperatives
Patient
Responsibly translate science into highly innovative medicines and accelerate access to improve lives worldwide.
People
Create an exceptional people experience.
Planet
Protect our planet.
Data & Digital
Transform Takeda into the most trusted, data-driven, outcomes-based biopharmaceutical company.
Join our talent community
Get customized job alerts sent right to your inbox. Plus, get the latest in company news and other important resources by signing up for our talent community.