Key Account Manager - Rare Diseases Barcelona-Lleida-Aragón
Madrid, Madrid
The Europe & Canada (EUCAN) Business unit supports Takeda's mission at a regional level and as the leader in rare diseases and specialty care, we champion better health and a brighter future for patients, healthcare providers and our people.
Across the EUCAN BU, patients come first in every decision we make. We develop strategic partnerships which deliver value for society and create a culture within which our people can thrive and reach their full potential.
Our mission is to empower and enable our people to fulfill their potential by embracing diversity and creating a high-performance, collaborative working environment. In the EUCAN region integrity is one of our key values. We put patients, trust and reputation before business and this is one of the main reasons why our people choose to work here.
Job ID R0107716 Date posted 10/03/2023 Location Madrid, Madrid
By clicking the "Apply" button, I understand that my employment application process with Takeda will commence and that the information I provide in my application will be processed in line with Takeda'sPrivacy Noticeand Terms of Use. I further attest that all information I submit in my employment application is true to the best of my knowledge.
Job Description
JOB FUNCTION:
Responsible for leading and developing local strategic customer relationships to grow Takeda´s business within compliance and legal requirements.
ACCOUNTABILITIES: 
Accountabilities and responsibilities will be applicable according to TA products LCM
Therapy & Product Liaison
Deliver agreed strategy and all necessary tactics within the key accounts in order to drive Takeda performance, including and not limited to delivering product and therapeutic knowledge, detailing to prescribers, and negotiating sales terms with hospital pharmacies.

Run high-level scientific meetings with customers to convey product importance

Operate in a manner that is always in line with compliance and legal requirements and according to the marketing and sales strategies.

Participate at congresses, meetings and trainings.

Act as an ambassador for the Takeda brand, its vision and values that achieves patient focus at all levels of the business.

Have a deep understanding of respective area and products. Including knowledge of products, product strategy, positioning, key messages, programs, company developments, customers and competitors.
Responsible for continuous expansion of his/her knowledge, identifying gaps and new requirements specific for his/her context and addressing them proactively and independently.
Understand the impact of Takeda's drugs on patient's life from diagnosis to hospital consultation and ongoing treatment. Deliver Takeda value proposition informed by patient pathway insight.
Proactively employs creative thinking in order to best meet client needs, continuously strive to identify maximum value for both clients and Takeda
Account Management
Formulate comprehensive and insightful key account plans to build, manage and improve trustful relationships with key stakeholders, whilst maximizing Takeda performance.

In coordination with supply chain, ensure Takeda product(s) is/are available at account level

Support and collaborate with In-Field Market Access territory partner to gain product access to local formularies and/or protocols within your accounts.

Develop deep local insights into priority accounts in order to shape and implement innovative offerings to meet account needs.

In coordination with the Brand Manager, shape and identify key marketing strategies that reflect customer needs and implement activities to support this strategy.

Active participation in marketing strategy definition to provide input  when required.

Participation in the formulation and executionof account plans (in coordination with in-field market access) focused on fulfilling clients needs and therefore driving maximization of commercial performance.
Commercial Excellence
Prioritize and manage accounts within assigned territory by assessing appropriate business opportunities through contacts with key decision makers and important local players.

Make changes as needed from new business opportunities and changes in the market place to achieve financial objectives.

Analyze territory sales and competitors together with customer behavior for best KAM or IFP planning.

Perform local marketing and sales analyses and gain patient flow insights.

Champion Key Account Management approach and share best practices among KAM team.

Track and communicate KPIs and performance metrics as defined in the account plan

Form, execute and follow-up tactics and KAM plans in regards to strategies and objectives for business areas in a cost-effective way leading to best ROI.

Report on progress and deviations to First Line Manager or Business Unit Director

Weekly reporting and analyzing and follow-up of activities in CRM system.
Communication & Cross-Functional Collaboration
Develop and maintain strong, effective and constructive relationships with external partners including KOLs, therapy nurses, other HCPs, patient associations (non-direct relationship), hospital pharmacists and administration to name a few by taking a leadership role in the communication and liaison between all external customers.

Serve as a central coordinator infield of the contact and communication for account related activities with HCPs (face of One Takeda) communicating value that Takeda provides to clients.
Transmits clients voice and needs to the organization and coordinates the required resources within Takeda to respond to them
Orchestrates different channels to provide best content for clients with support from back-office (marketing, omnichannel BP)
Build and apply understanding of customer organizations and networks to develop relationship maps
Develop relationships with clients that are perceived as unbiased partnerships with client's best interests at the forefront instead of commercial transactions

Proactively engage in collaboration with fellow KAM team as well as other field partners, including MSLs, IFMA and Project Managers (where available) to ensure alignment in objectives and coordination of activities with accounts and external stakeholders.

Identify and raise relevant issues and propose potential solutions through the appropriate internal and external channels.

Conduct market surveillance and communicate in-field intelligence on customer insights, external stakeholder activities and trends to key internal stakeholders, particularly the BU Head and Product Manager on a regular basis.

Share best practices and daily bases personal experiences among the team.
Others:
Ensure business objectives are met in full compliance with laws, regulations and Takeda standards of Business Conduct and Ethics.

Monitors compliance with external and internal policies and procedures

Promotes, encourage and demonstrate commitment to Takeda-ism philosophy and values.

Communicate to pharmacovigilance department any adverse reaction at the time of becoming aware of it, following company's internal procedures.

Ensure development and implementation of an annual quality plan within the scope of responsibility.

Promote, encourage and demonstrate commitment to Takeda-ism philosophy and values

Communicate any adverse reaction as soon as it is identified to the Pharmacovigilance Department as detailed in the company's internal procedures

Act according to Corporate, Compliance, Ethical codes and Legal standards.
EDUCATION, EXPERIENCE, SKILLS, KNOWLEDGE
Education:
B. Sc. Degree or equivalent
Experience:
Previous experience in engaging partnership with HCP, having delivered strong results in a secondary care environment (preferably in a specialty care setting).

Experience of close collaboration with HCP/payers and commercial/access managers in engaging value based partnerships

Experience in working in a multifunctional environment collaborating with different roles and departments
Skills:
Self starter/innovative thinker: Identify and create new opportunities based on new ideas. He /she is able to assess stakeholders needs and is accountable and responsible to answer to them.

Results oriented and entrepreneurial mindset: Execute the identified key activities and actions . "Can do" mentality.  Able to work autonomously challenging the status quo. Collaborate with other business areas within Takeda to overtake hurdles or leverage additional opportunities. Work on a mid-long term plan

Analytical thinking: Able to understand context dynamics (market , stakeholders, competitive context) to anticipate changes and stakeholders needs.  Make a proper diagnosis of the situation from both a quantitative and qualitative perspectives

Resiliency: Able to adapt to different situations and to answer in the proper manner. Agile thinking.

Intrapersonal intelligence: Ability to create trustful relationship with both internal and external stakeholders based on "Takeda Values".

Strong communication skill: Able to proactively interact and influence with stakeholders generating relevant content of discussion.

Scientific knowledge: Perceived as a competent partner by HCPs providing impactful content and able to resolve doubts coordinating internal resources if necessary.

Omnichannel engagement: Able to identify the best channel to interact with stakeholders according to the specific situation, and propose value based content.

Proficiency in use of use of all channels, including digital: At the moment of engaging with the client understands client preferences and value of all channels available, as well as how to employ them effectively
Knowledge:
Background in the area of biological or medical sciences.

Understanding of main dynamics within the pharmaceutical industry and within the National Health System

Mastery of the complexities of interacting with, influencing and developing customers.

Understanding of the business drivers within the pharmaceutical industry.

Understanding of the dynamics of a secondary care sales environment.

Understanding of pricing, discounting and commercial deals across hospitals and Trusts.

Strong analytical skills / Well organized territory management skills.
PHYSICAL DEMANDS:
Ability to drive or fly to attend meetings, audits, and training.

Manual dexterity required to operate office equipment (i.e. computers, phones, etc.)

Carrying, handling and reaching for objects.
TRAVEL REQUIREMENTS:
Willingness to travel, be away from home (large geographic territory and central briefings) and international destinations.

Valid and clean driver's licence.
Locations
Madrid, Spain
Worker Type
Employee
Worker Sub-Type
Regular
Time Type
Full time
Success
profile
What makes a successful team member within EUCAN at Takeda?
Agile
Analytical
Enthusiastic
Ambitious
Collaborative
Entrepreneurial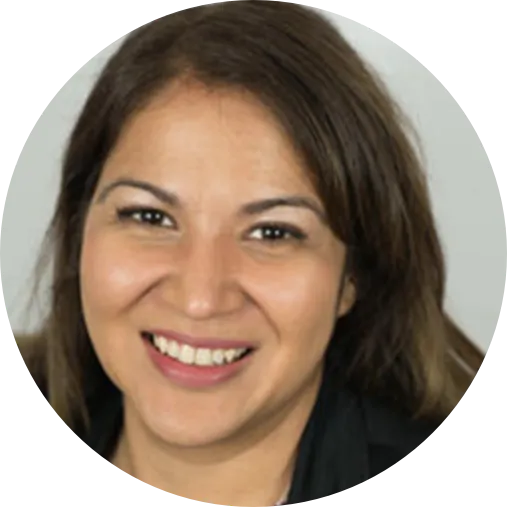 A Global Top Employer

Recognized for our culture and way of working, we're one of only 15 companies to receive Top Global Employer® status for 2023.

About Takeda

At Takeda, there is an unwavering commitment to putting patients first, and to creating a workplace that is underpinned by empowerment and focused on diversity, collaboration and steadfast values.

Europe & Canada Business Unit

Takeda in Europe and Canada (EUCAN) is delivering leading innovations in oncology, gastroenterology and rare diseases to provide better health and a brighter future for patients.
Inclusion

Here, you will feel welcomed, respected, and valued as a vital contributor to our global team.

Collaboration

A strong, borderless team, we strive together towards our priorities and inspiring mission.

Innovation

Bold initiatives, continuous improvement, and creativity are at the heart of how we bring scientific breakthroughs from the lab to patients.

Top Workplace

Recognized for our culture and way of working, we're one of only 15 companies to receive Top Global Employer® status for 2023.

Work-Life

Our people-first mission extends beyond patients to include their families, communities, and our own Takeda family.

Empowerment

Through trust and respect, you will have genuine support from leaders, managers, and colleagues to do your best work.
We're Steadfast In Our Commitment to Four Key Imperatives
Patient
Responsibly translate science into highly innovative medicines and accelerate access to improve lives worldwide.
People
Create an exceptional people experience.
Planet
Protect our planet.
Data & Digital
Transform Takeda into the most trusted, data-driven, outcomes-based biopharmaceutical company.
Join our talent community
Get customized job alerts sent right to your inbox. Plus, get the latest in company news and other important resources by signing up for our talent community.