Staff Device Engineer
Lexington, Massachusetts
Job Type: Full Time
Job Level: Senior
Travel: 5-10%
The Pharmaceutical Sciences (Pharm Sci) organization is an integral part of global R&D at Takeda, translating science into therapeutic products for patients. When you join Pharm Sci, you become part of a team dedicated to bringing our products to life for our patients through innovation, dedication and talent while minimizing environmental impact.
We work as a member of Takeda's Global Program Team (GPT) and take full ownership of Chemistry, Manufacturing & Control (CMC) activities — driving product development from bench to bedside.
The Pharm Sci team focuses on executing and enhancing business processes and partnering with key stakeholders and industry leaders to boldly deliver an increasingly complex portfolio. Always looking through a sustainability lens to protect our planet, we are embracing new ways of working, excelling in our data and digital transformation, building differentiated capabilities (CMC Acceleration), delivering innovative medical devices, and advancing an inclusive, innovative culture.
It is an exciting time to be in Pharm Sci. Join our journey and change the lives of patients!
Job ID R0098358 Date posted 06/07/2023 Location Lexington, Massachusetts
By clicking the "Apply" button, I understand that my employment application process with Takeda will commence and that the information I provide in my application will be processed in line with Takeda'sPrivacy Noticeand Terms of Use. I further attest that all information I submit in my employment application is true to the best of my knowledge.
Job Description
About the role:
At Takeda, we are a forward-looking, world-class R&D organization that unlocks innovation and delivers transformative therapies to patients. By focusing R&D efforts on three therapeutic areas and other targeted investments, we push the boundaries of what is possible in order to bring life-changing therapies to patients worldwide.
Join Takeda as a Staff Device Engineer where you will be a combination product device SME on the Commercial Device Engineering (CDE) team accountable for all the technical aspects of the on-market combination product lifecycle management. You will also be responsible for change controls, manufacturing process validation, device product complaints, regular review of DHF, and post-market surveillance as related to on-market products. As part of the Packaging Development team, you will report to Director, Commercial Device Engineering and work with external CLO and CMO.
The on-market combination products enhance patient and medical professional experiences with Takeda's medicinal drug products. In particular, the Staff Device Engineer has experience in drug delivery devices/systems and understanding of packaging materials and manufacturing process in global packaging standards for the combination products.  
How you will contribute:
You will work as commercial device technical lead working with cross functional team to support lifecycle management of commercial combination product.

This CDE position is within Takeda's Drug Product Device Development and will work closely with drug product, quality, regulatory, program leadership, etc. The successful candidate will work in a cross functional environment and establish strategic working relationships.

Conduct technical investigations, analyze technical aspects related to the manufacturing processes and/or commercial expansion.

Oversight of commercial device qualification processes, coordinate tech transfer of verification and validations related to technology transfer of new drug delivery devices, and solve technical issues related to commercial products.

Provide input to change controls, MDR, and post-market surveillance reports.

Lead gap assessments / remediation as needed and guide technical aspects of risk management activities. Lead products' projects within budget for defined activities.

Work with external lab and CMOs to ensure dossier and activities comply with associated regulation, guidance and standards.

Complaint handling including SME evaluation root cause analysis, CAPA, change control.

Design control process, specification creation, design verification and validation, design transfer, test protocol and report generation.

Manufacturing expansion, process validation.

Quality regulation system, DHF, MDR, ISO13485, ISO14971.

Ensured Compliance with appropriate device and combination product regulations and Takeda policies.
Minimum Requirements/Qualifications:
Bachelors degree in Engineering such as mechanical, electrical, biomedical, material, etc, and 8+ years relevant experience

Masters degree in Engineering such as mechanical, electrical, biomedical, material, etc, and 6+ years relevant experience

PhD degree in Engineering such as mechanical, electrical, biomedical, material, etc, and 0+ years relevant experience

SME in medical devices, particularly drug delivery systems, with technical leadership to manage drug delivery device commercialized products such as vial reconstitution devices or injectable devices (prefilled syringes, autoinjectors,    jet injector, etc).

Experience in medical device LCM: change controls, device complaint investigations and post-market surveillance

Experience and understanding of drug delivery devices and manufacturing processes.

Knowledge of industry regulatory and compliance standards for complaint analyses in US, EU and ROW.

Technical leadership for high performing teams, with strong ability to meet timelines, work effectively cross functionally and expertly advise key stakeholders.

Knowledge in design controls and quality system requirements.

Knowledge, Training and/or certification in six-sigma and lean methodologies

Technical expertise in combination product with focus on life cycle management including complaint handling, change control, manufacturing expansion, and quality and regulatory supports. 

Strong technical and scientific skills with proven experience in development of drug product manufacturing processes and/or packaging solutions for biologics in primary containers and devices.

Knowledge and application of cGMP requirements and demonstrated application of industry guidance/standards document (e.g., ISPE, PDA, ASTM, ISO, ICH, Pharmacopeias) and Regulatory combination product guidance documents applicable to the role. Strong problem solving skills, excellent communication and cognitive skills, proven capabilities in Computer Aided Designs (CAD) and Product Development rendering skills. 

Good understanding of manufacturing process and packaging constructions methods.  Ability to work in team, fulfills commitments and managing multiple stakeholders. Experience in drafting portions of combination product technical content. Proven ability to author user requirement specifications, technical protocols, reports and assessments. Previous project team experience with technology transfer. Hands on experience with the concept development and feasibility testing.
What Takeda can offer you:
Comprehensive Healthcare: Medical, Dental, and Vision

Financial Planning & Stability: 401(k) with company match and Annual Retirement Contribution Plan

Health & Wellness programs including onsite flu shots and health screenings

Generous time off for vacation and the option to purchase additional vacation days

Community Outreach Programs and company match of charitable contributions

Family Planning Support

Flexible Ways of Working

Tuition reimbursement
More about us:
At Takeda, we are transforming patient care through the development of novel specialty pharmaceuticals and best in class patient support programs. Takeda is a patient-focused company that will inspire and empower you to grow through life-changing work.
Certified as a Global Top Employer, Takeda offers stimulating careers, encourages innovation, and strives for excellence in everything we do. We foster an inclusive, collaborative workplace, in which our teams are united by an unwavering commitment to deliver Better Health and a Brighter Future to people around the world.
This position is currently classified as "hybrid" in accordance with Takeda's Hybrid and Remote Work policy.
.
Base Salary Range: $105,000 to $150,000, based on candidate professional experience level. Employees may also be eligible for Short-term and Long-Term Incentive benefits as well. Employees are eligible to participate in Medical, Dental, Vision, Life Insurance, 401(k), Charitable Contribution Match, Holidays, Personal Days & Vacation, Tuition Reimbursement Program and Paid Volunteer Time Off. The final salary offered for this position may take into account a number of factors including, but not limited to, location, skills, education, and experience.
In accordance with the CO Equal Pay Act, Colorado Applicants Are Not Permitted to Apply.
#LI-SB1
EEO Statement
Takeda is proud in its commitment to creating a diverse workforce and providing equal employment opportunities to all employees and applicants for employment without regard to race, color, religion, sex, sexual orientation, gender identity, gender expression, parental status, national origin, age, disability, citizenship status, genetic information or characteristics, marital status, status as a Vietnam era veteran, special disabled veteran, or other protected veteran in accordance with applicable federal, state and local laws, and any other characteristic protected by law.
Locations
Lexington, MA
Worker Type
Employee
Worker Sub-Type
Regular
Time Type
Full time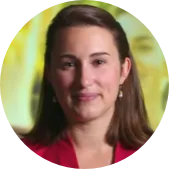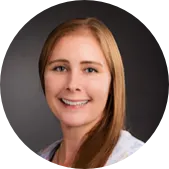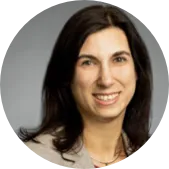 Our pipeline
Our internal research capabilities and external partnerships contribute to an R&D engine that has produced exciting new molecular entities (NMEs) across our core Therapeutic Areas. Check out our pipeline and see how we'll continue delivering a steady stream of next-generation therapies.
Inclusion

Here, you will feel welcomed, respected, and valued as a vital contributor to our global team.

Collaboration

A strong, borderless team, we strive together towards our priorities and inspiring mission.

Innovation

Bold initiatives, continuous improvement, and creativity are at the heart of how we bring scientific breakthroughs from the lab to patients.

Top Workplace

Recognized for our culture and way of working, we're one of only 15 companies to receive Top Global Employer® status for 2023.

Work-Life

Our people-first mission extends beyond patients to include their families, communities, and our own Takeda family.

Empowerment

Through trust and respect, you will have genuine support from leaders, managers, and colleagues to do your best work.
We're Steadfast In Our Commitment to Four Key Imperatives
Patient
Responsibly translate science into highly innovative medicines and accelerate access to improve lives worldwide.
People
Create an exceptional people experience.
Planet
Protect our planet.
Data & Digital
Transform Takeda into the most trusted, data-driven, outcomes-based biopharmaceutical company.
Join our talent community
Get customized job alerts sent right to your inbox. Plus, get the latest in company news and other important resources by signing up for our talent community.