Investigator (North & South America)
Lexington, Massachusetts
At Takeda, we are guided by our purpose of creating better health for people and a brighter future for the world. Every corporate function plays a role in making sure we — as a Takeda team — can discover and deliver life-transforming treatments, guided by our commitment to patients, our people and the planet.
People join Takeda because they share in our purpose. And they stay because we're committed to an inclusive, safe and empowering work environment that offers exceptional experiences and opportunities for everyone to pursue their own ambitions.
Job ID R0107916 Date posted 10/03/2023 Location Lexington, Massachusetts
By clicking the "Apply" button, I understand that my employment application process with Takeda will commence and that the information I provide in my application will be processed in line with Takeda'sPrivacy Noticeand Terms of Use. I further attest that all information I submit in my employment application is true to the best of my knowledge.
Job Description
About the role:
Ethics & Compliance (E&C) will respond to changing environment and our needs, it is close to the market, and encourages ethical behavior following Takeda's values. By working in an agile manner E&C ensures the balance between stable structures, governance and processes, and dynamic approaches to delivering creative solutions to manage our risks. Join Takeda as an Investigator where you will assess and manage the concerns of misconduct reported (including through the Takeda Ethics Line) and determine if an investigation is warranted. You will also conduct investigations for a multinational, US listed pharmaceutical company, including analysis of custodian records, witness interviews, documentation review, and coordination with other Takeda business and legal groups. As part of the Global Ethics & Compliance team, you will report to the Global Investigator (North & South America).
How you will contribute:
The primary responsibility of the Investigator is to assess allegations of misconduct, assign, conduct and document investigations of alleged violations of laws and regulations, Takeda's Global Code of Conduct, policies or SOPs, across the Americas. The Investigator will:
Plan and run global and/or local impact investigations for a multi-national, Japan / US listed pharmaceutical company.

Assess and manage the concerns reported and determine if an investigation is warranted. Develop and execute an investigation plan and supervise the work of internal/external resources involved in an investigation.

Support the Global Investigator in their role as the first point of contact for the relevant Business Units/Business Functions and subsidiaries in North American and Latin American countries (e.g., USBU, Plasma Derived Therapies, Global Manufacturing, Research & Development, Vaccines Business Unit, Corporate functions, and others) on matters of concerns raised and investigated.

Where relevant, oversee the execution of local investigations to ensure they are performed according to internationally recognized standards.

Partner with Human Resources, Ethics & Compliance and Legal departments on matters of investigations.

Manage vendors supporting investigative activities.

Identify, train and provide guidance to local E&C Officers and other personnel in charge of conducting local investigations.

Work in collaboration with the relevant Business Units/Business Functions/Regional/Local E&C Heads and other relevant functions to proactively identify potential risk areas (internal/external) and support the development of case studies and best practices that would raise the awareness of key ethics and compliance risks and mitigate them.

Provide regular reporting on the overall investigations to Global Investigator, Head of E&C Investigations, Head of E&C Program and Governance, the Chief Ethics & Compliance Officer and other key internal stakeholders.
Capabilities:
Demonstrates ability to deliver results in a matrix organization.

Works cross-functionally and collaborates effectively with multiple business stakeholders including Human Resources, Finance, Group Internal Audit and IT.

Uses business acumen and insights to effectively manage investigations in the company matrix model including across multiple sets of stakeholders.

Communicates effectively with senior leaders.

Collaborates well with external consultants and experts.

Ability to interpret and contextualize rules, guidelines, policies, procedures and controls.

Integrate data analytics tools and procedures as part of planning an investigation.

Sound and independent judgment in complex and sensitive cases

Ability to prioritize and work on multiple cases/projects.

Excellent written and verbal communication skills
Experience:
7+ years of hands-on experience managing sensitive and complex investigations in the United States and internationally including cases of fraud, harassment and corruption or equivalent

Proven track-record in planning and executing corporate investigations for a multi-national company.  Having part of that experience in the pharmaceuticals or medical devices industry is preferred.

Knowledge of the laws, regulations and industry codes relevant to the healthcare industry in the region and the applicable extraterritorial regulations (e.g., FCPA, SOX, False Claims Act, Antikickback Statute, Prescription Drug Marketing Act, etc.)

Good understanding of US pharmaceutical law, including fraud and abuse, anti-kickback and FCPA matters. 

Knowledge of the compliance issues that the healthcare industry is facing in the region is preferred.

Experience in providing assistance with the development of remedial measures of risk areas/gaps identified during investigations

Experience in managing teams of external investigators in fieldwork and forensics

Spanish and/or Portuguese is preferred

Legal, audit or risk background is preferred
What Takeda can offer you:
Comprehensive Healthcare: Medical, Dental, and Vision

Financial Planning & Stability: 401(k) with company match and Annual Retirement Contribution Plan

Health & Wellness programs including onsite flu shots and health screenings

Generous time off for vacation and the option to purchase additional vacation days

Community Outreach Programs and company match of charitable contributions

Family Planning Support

Flexible Ways of Working

Tuition reimbursement
More about us:
At Takeda, we are transforming patient care through the development of novel specialty pharmaceuticals and best in class patient support programs. Takeda is a patient-focused company that will inspire and empower you to grow through life-changing work.
Certified as a Global Top Employer, Takeda offers stimulating careers, encourages innovation, and strives for excellence in everything we do. We foster an inclusive, collaborative workplace, in which our teams are united by an unwavering commitment to deliver Better Health and a Brighter Future to people around the world.
This position is currently classified as "hybrid" in accordance with Takeda's Hybrid and Remote Work policy.
In accordance with the CO Equal Pay Act, Colorado Applicants Are Not Permitted to Apply.
EEO Statement
Takeda is proud in its commitment to creating a diverse workforce and providing equal employment opportunities to all employees and applicants for employment without regard to race, color, religion, sex, sexual orientation, gender identity, gender expression, parental status, national origin, age, disability, citizenship status, genetic information or characteristics, marital status, status as a Vietnam era veteran, special disabled veteran, or other protected veteran in accordance with applicable federal, state and local laws, and any other characteristic protected by law.
Locations
Lexington, MA
Worker Type
Employee
Worker Sub-Type
Regular
Time Type
Full time
Success
profile
What makes a successful team member within Corporate at Takeda?
Collaborative
Strategic
Insightful
Results driven
Goal-oriented
Achiever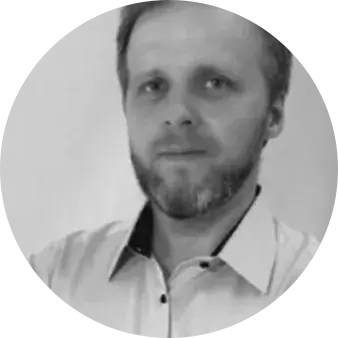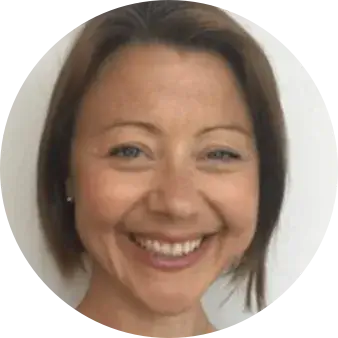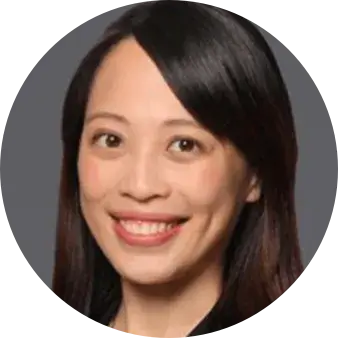 Impact across generations

Partnership brings together world-leading plasma companies to focus on developing and delivering a hyperimmune immunoglobulin in the global fight against COVID-19.
Inclusion

Here, you will feel welcomed, respected, and valued as a vital contributor to our global team.

Collaboration

A strong, borderless team, we strive together towards our priorities and inspiring mission.

Innovation

Bold initiatives, continuous improvement, and creativity are at the heart of how we bring scientific breakthroughs from the lab to patients.

Top Workplace

Recognized for our culture and way of working, we're one of only 15 companies to receive Top Global Employer® status for 2023.

Work-Life

Our people-first mission extends beyond patients to include their families, communities, and our own Takeda family.

Empowerment

Through trust and respect, you will have genuine support from leaders, managers, and colleagues to do your best work.
We're Steadfast In Our Commitment to Four Key Imperatives
Patient
Responsibly translate science into highly innovative medicines and accelerate access to improve lives worldwide.
People
Create an exceptional people experience.
Planet
Protect our planet.
Data & Digital
Transform Takeda into the most trusted, data-driven, outcomes-based biopharmaceutical company.
Join our talent community
Get customized job alerts sent right to your inbox. Plus, get the latest in company news and other important resources by signing up for our talent community.