Sr. Study Site Engagement Manager
Remote
Job Type: Full Time
Job Level: Senior
Travel: Minimal
At Takeda, we exist to create better health for people and a brighter future for the world. While we continually evolve science and technology, our ambition remains steadfast — we move science forward so we can transform more lives. The Global Development Office (GDO) maintains a laser focus on Study Management and Site Engagement, Clinical Trial Innovation, Clinical Supply Chain and Patient Safety to ensure absolute quality and enable the predictable delivery of our innovative pipeline.
Through its collaborative process, the GDO team leverages data, digital and analytics to improve speed, quality, performance and predictability within every area of clinical development. We're building a platform to visualize operational data and enable predictive analytics, while leveraging digital technologies to support clinical supply chain and patient safety. GDO also partners with external organizations and leading academic institutions, such as MIT, to spark innovation in AI and Machine Learning focused on better patient outcomes.
At the heart of GDO are our people: we are committed to building a more diverse, equitable and inclusive culture not only within our own walls and our communities, but also across our clinical trials. It is our passion for people that transforms our work into meaningful action. Come join a team that has earned trust for more than two centuries and advances transformative therapies with honesty, integrity and fairness.
Job ID R0105446 Date posted 09/29/2023 Location Remote
By clicking the "Apply" button, I understand that my employment application process with Takeda will commence and that the information I provide in my application will be processed in line with Takeda'sPrivacy Noticeand Terms of Use. I further attest that all information I submit in my employment application is true to the best of my knowledge.
Job Description
OBJECTIVES/PURPOSE:
Sr. Study Site Engagement Manager (SSEM) is the regional representative of Takeda for site relations and Clinical Research Associate (CRA) engagement, supporting study teams with timely start-up and recruitment, and helping to fulfill sponsor oversight activities. SSEM coordinates operational aspects of Takeda Sponsored studies from Feasibility through CSR within the assigned region or countries across Takeda therapeutic areas.
The SSEM engages and provides additional value by advising and educating study sites while building and maintaining sustainable relationships with investigators and study site personnel. The SSEM supports country and site identification, feasibility, site selection, study start-up, study recruitment strategies, and mitigates barriers at the direction of Clinical Programs. 
The SSEM interfaces with field monitoring CRAs, local Clinical Research Organization (CRO) team, and global study team and supports Takeda study teams in their Sponsor Oversight responsibilities.
The SSEM contributes to an effective partnership between Takeda study teams, study sites and the CRO. The SSEM contributes to the efficient communication with regional/country Medical Affairs (MA) and provides as well as collect updates on site status.
ACCOUNTABILITIES:
Early engagement - Country and site feasibility
Supports the Study Site Engagement Lead (SSEL)/ SSE Program Lead (SSE PL) with the development of study site list for feasibility - site selection and aids in tracking feasibility progress and escalations for SSEL/LOC support.
Reports any discrepancy on CRO feasibility progress to SSEL/SSE PL
Liaises with regional/country SSEL, MA, local Clinical Operations team and CRO staff for site identification and feasibility support in alignment with global study team.
Attends qualification visits (PSSVs (Pre Study Site Visits)) as requested or agreed upon with the SSEL.
Helps to follow up with country MA, local Clinical Operations team and keep track on country and site selection activities.
Study startup phase - Post site selection to site initiation
Supports the SSEL/SSE PL  in tracking start-up hurdles escalated to the team and their resolution to ensure SIVs and site activations are achieved as planned.
Attends and/or supports site initiation visits (SIVs) and oversees CRA during SIVs agreed upon with the SSEL.
Helps SSEL/SSE PL in tracking resolution of any follow-up item needed post SIV until resolved by site and or CRO/Takeda study team.
As invited, attends Investigator Meetings (in the region) and liaises with sites / CRO.
Enrollment and study conduct phase
Supports recruitment strategy and activities when targets are not met (e.g. utilization of PR&R materials, booster visits, phone calls).
Interacts closely with local CRO team throughout the lifecycle of the study.
Helps coordinate and/or attends the SSE booster visit requested by  SSE PL.
Regularly interact with priority sites in assigned trials.
Helps to maintain study specific trackers (booster visits) as needed or requested.
Study specific training
Protocol, therapeutic area, investigational product, competitive landscape, processes & procedures – class room and self-training based on available training materials
Training:
Applicable local regulations
SOP trainings (Takeda and CRO, as applicable)
Help SSE team keep track of items the function will need to address on future interactions with the site.
CORE ELEMENTS RELATED TO THIS ROLE:  
The SSEM provides support to clinical studies to ensure study deliverables are met. Activities will vary depending on the needs of the clinical program or study phase and in line with the level of service agreed. The SSEM engages and provides additional value by advising and educating study sites, building sustainable investigator and site relationships, and maintaining site communication as needed throughout the study.
Technical/Functional (Line) Expertise
Understanding of clinical trials and advanced knowledge of ICH-GCP, Clinical trials regulations, and applicable global and regional/country requirements. 
Decision-making and Autonomy
Able to make sound decisions after identification of an issue and being able to make careful consideration of various courses of action towards resolution. Considers the short and long-term impact of those decisions in terms of risk to Takeda from a regulatory, legal, financial and business acumen perspective. Influencing and motivational skills are needed for tactful and business smart communication with key internal- and external stakeholders.
Interaction
The SSEM regularly interacts with internal and external stakeholders. Key stakeholders for this role are SSEL/SSE-PL, Takeda Clinical Operations, Takeda Clinical Study Start-up and Engagement (CSSE) functions, Takeda clinical scientist, investigators and study site personnel, CRO-CRAs and CRO-CPMs, CQA, Medical Affairs, local R&D functions and third-party vendors.
Innovation
Working knowledge of research objectives, protocol design, clinical monitoring and data collection standards. Understanding of processes across Global Clinical Operations.
Complexity
Possesses inter-cultural competences and ability to work cross-functionally in a complex global organization.
Education
Bachelor's Degree or equivalent in one of the disciplines related to clinical practice/health care, life sciences or drug development is required. A clinical or advanced degree (BSN, MS, MA, MBA, PharmD) is preferred
Experience
7+ years of relevant clinical research experience with a CRO or pharmaceutical company working on global clinical studies or clinical study site as Study Coordinator or Study Nurse worked closely with CRAs; Lead CRA/management experience preferred but not required.
Essential qualifications:
Extensive site management and/or monitoring experience across a range of highly complex disease areas
Demonstrated capability of effective site oversight
Solid knowledge of clinical development processes with strong emphasis on site management
Ability to lead, troubleshoot and influence for quality and delivery
A track record of ensuring GCP compliance and successful risk management of complex clinical studies is expected
Proven experience in effectively communicating with site staff including and including KOLs and thought leaders
Experience in all study phases and in multiple indications (rare medical conditions preferred)
Previous oversight and regulatory inspection experience preferred
Comprehensive and current regulatory knowledge, including GCPs
Experience conducting GCP or other training is a plus
Good organizational skills and ability to deal with competing priorities Effective communication skills (written, verbal and presentation in English and local language).
Creative thinker, curious and unafraid to ask questions Innovator, willing to initiate changes, introduce new ideas, and creatively problem solve Proficient with MS Office Suite (Excel, Word and PowerPoint).
Demonstrates flexibility in schedule and willingness to travel frequently in assigned region (required travel may be as high as 50% during busy period ).
Locations
TUR - Turkey Remote
Worker Type
Employee
Worker Sub-Type
Regular
Time Type
Full time
#LI-Remote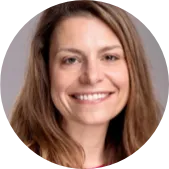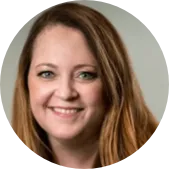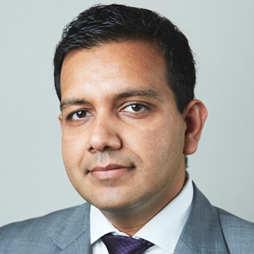 Shining a light on new perspectives
Our pipeline
Our internal research capabilities and external partnerships contribute to an R&D engine that has produced exciting new molecular entities (NMEs) across our core Therapeutic Areas. Check out our pipeline and see how we'll continue delivering a steady stream of next-generation therapies.
Inclusion

Here, you will feel welcomed, respected, and valued as a vital contributor to our global team.

Collaboration

A strong, borderless team, we strive together towards our priorities and inspiring mission.

Innovation

Bold initiatives, continuous improvement, and creativity are at the heart of how we bring scientific breakthroughs from the lab to patients.

Top Workplace

Recognized for our culture and way of working, we're one of only 15 companies to receive Top Global Employer® status for 2023.

Work-Life

Our people-first mission extends beyond patients to include their families, communities, and our own Takeda family.

Empowerment

Through trust and respect, you will have genuine support from leaders, managers, and colleagues to do your best work.
We're Steadfast In Our Commitment to Four Key Imperatives
Patient
Responsibly translate science into highly innovative medicines and accelerate access to improve lives worldwide.
People
Create an exceptional people experience.
Planet
Protect our planet.
Data & Digital
Transform Takeda into the most trusted, data-driven, outcomes-based biopharmaceutical company.
Join our talent community
Get customized job alerts sent right to your inbox. Plus, get the latest in company news and other important resources by signing up for our talent community.