Manager, R&D Communications Japan
Multiple Locations
Job Type: Full Time
Job Level: Senior
Travel: Minimal (if any)
Takeda has been translating science into breakthrough medicines for 240 years. Every step of the way, our teams have worked together to tackle some of the most challenging problems in drug discovery and development. Today, we're a driving force behind innovative therapies that make a lasting difference to millions of patients around the world.
In R&D, all of our history and potential comes together in an environment that welcomes diversity of thought and amplifies every voice. Working closely with colleagues, you'll play a key role in bringing our rich pipeline of products forward to help patients. Come join a team that's earned trust for more than two centuries, and find out how advancing transformative therapies at Takeda will shape your bright future.
Job ID R0101728 Date posted 08/04/2023 Location Multiple Locations
By clicking the "Apply" button, I understand that my employment application process with Takeda will commence and that the information I provide in my application will be processed in line with Takeda'sPrivacy Noticeand Terms of Use. I further attest that all information I submit in my employment application is true to the best of my knowledge.
Job Description
Please note this job requires native level Japanese language command not only in speaking, business writing and reading.
タケダの紹介
タケダでは常に患者さんを中心に考え、世界中の人々により健やかで輝かしい未来をお届けすることを目指してきました。そして従業員一人ひとりにそれぞれの能力と熱意に応じた成長の機会を提供することにも組んで取り組んでいます。私たちと一緒に、世界中の人々のいのちに貢献し、さらなる成長と活躍を目指しませんか。
タケダは業界を牽引するグローバルリーダーです。従業員は四つの優先順位(患者さん中心、社会との信頼関係構築、レピュテーションの向上、事業の発展)とタケダイズム(誠実=公正・正直・不屈)のもと一致団結しています。タケダイズムは私たちの信念であり正しい方向へ導く羅針盤です。私たちは日々の業務においてタケダイズムを体現しています。
Takeda is unwavering in our commitment to patients. With the patient at the center of everything we do, we continue to innovate and drive changes that will better their lives - we're looking for like-minded professionals to join us.
Takeda is a global industry leader –we are united by our four priorities (Patients, Trust, Reputation, and Business) and our shared values of Takeda-ism: Integrity, Fairness, Honesty, and Perseverance. Takeda-ism is more than just a word. It's a belief and a mindset which guides our decisions, behaviors, and interactions. It's how we strive to work and live, every day.
OBJECTIVES/PURPOSE
The R&DCommunications, Learning, Partnerships and Policy (CLPP) team helps advance the discovery, research and development of life-changing medicines through strategic communications, learning and partnership opportunities. Within and beyond Takeda, we provide scientists and their teams the opportunity to participate in meaningful dialog and fruitful collaborations to spark curiosity, shape external policy decisions, champion innovation and drive positive change.
The CLPP teams includes four disciplines: Global R&D Communications, Learning & Development, Public Private Partnerships and Science Policy, and Science Philanthropy.
The R&D Global Communications Team is responsible for advancing Takeda's scientific thought leadership and demonstrating the impact of the organization's work, partnerships and commitments. We seek a Manager of R&D Communications in Japan, to join our global team, partnering closely with the Associate Director, R&D Communications in Japan, to support our ongoing efforts to execute the global R&D strategic plan and build and execute relevant campaigns and programming specific to local audiences and needs. The Manager, R&D Communications, Japan will coordinate with other local and regional communications leads and the global R&D Communications team to maintain Takeda's reputation as a Patient-Driven, Science-First organization within Japan.
SCOPE
The Manager, R&D Communications, Japan is responsible for supporting internal and external communications activities across all existing and emerging communications channels in Japan. The position reports directly to the Associate Director, R&D Communications Japan.
On-site support and strategic counsel to R&D leaders based in Takeda's site in Shonan iPark is required 1-2 days per week, with one remaining day(s) dedicated to collaboration and coordination with our Global Corporate Affairs colleagues in our Tokyo headquarters. This position offers the flexibility to work remotely approximately 2 days per week. This position requires travel to our Osaka HQ a few times in a year.
This position requires expertise in internal and external communications locally and the ability to collaborate with other global R&D communications colleagues, Global Corporate Affairs, and other business functions to ensure alignment and amplify our messaging and key communications activities in Japan.
ACCOUNTABILITIES
Strategic Communications, Project Management and Operations
Working closely with the Associate Director, R&D Communications Japan and other members of the Global R&D Communications team, drive and execute a variety of internal and external communications projects including but not limited to:
Create and execute strategic communications plans to raise awareness and enhance reputation of Takeda R&D in Japan 
Localize and disseminate global R&D messages and stories in Japan, ensuring the appropriate translation and tailoring for a Japanese audience
Manage communications projects including content creation, proving project oversight, impact measurement and reporting as assigned
Draft and edit content for various communication channels, including press releases, internal newsletters, social media, and website content
Develop and disseminate local news to internal social and digital channels
Ensure that all internal and external communications activities comply with Takeda operating procedures and relevant industry regulations
Build and maintain relationships with internal stakeholders across the organization to understand communications needs and opportunities
Monitor the internal and external environment to identify trends, opportunities and issues as they relate to Takeda's corporate profile
Coordinate global R&D events on-site, including vendor management for Town Hall Meetings, media events and other on-site engagements as needed
Support proactive and reactive media opportunities, prepare briefing materials, monitor coverage and report results
Drive and manage a number of ad hoc communications projects and initiatives as required by the Global Corporate Affairs in Japan to build and manage Takeda's corporate reputation
Participating in regularly scheduled meetings with CLPP R&D Communications colleagues in the United States and China
Coordinate and participate in regularly scheduled meetings with communicators in Japan
CORE ELEMENTS RELATED TO THIS ROLE: 
General understanding of healthcare market locally and global pharmaceutical industry
Demonstrated ability to work across functions, regions and cultures, and an excellent team player
Learning mindset, continuously focused on improvement, desired and measurable business outcomes
Ability to proactively engage and collaborate with various stakeholders
Strong sense of ownership and accountability for delivering high quality deliverables on time and with a high attention to detail
Ability to prioritize projects and assignments in a fast-paced environment
Commitment to excellence and global team collaboration
EDUCATION, BEHAVIOURAL COMPETENCIES AND SKILLS:
Minimum of 5 years of professional experience required at a corporation or consultancy with expertise in corporate (internal/external), executive and/or international communications. 
Experience in a pharmaceutical communications environment preferred
Demonstrated success in executing public relations plans for internal and external communications to meet corporate objectives
Highly developed written and oral communications skills in English and Japanese
Experience working with cross-functional teams in a matrix environment
Good negotiating and influencing skills
Creative and thoughtful, effective at problem solving
Ability to work in a global, multicultural environment with the ability to influence without formal authority
Corporate in-house experience, including working with agency teams or managing agencies preferred
Bachelor degree with relevant academic qualifications (e.g. undergraduate or post-graduate degree in communication management, public relations, journalism, digital communications, health economics, or bio-medical sciences)
待遇
諸手当:通勤交通費、借家補助費、勤務時間外手当など
昇給:原則年1回 
賞与: 原則年2回
勤務時間:本社(大阪市中央区・東京都中央区)9:00~17:30 、工場(山口県光市・大阪市淀川区)8:00~16:45 、研究所(神奈川県藤沢市)9:00~17:45
休日:土曜、日曜、祝日、メーデー、年末年始など(年間123日程度)
働き方関連制度:フレックスタイム制、テレワーク勤務制導入(対象社員)
休暇:年次有給休暇、特別有給休暇、傷病休暇、ファミリーサポート休暇、産前産後休暇、育児休暇、子の看護休暇、介護休暇
タケダのDE&I
Better Health, Brighter Future
What Takeda can offer you:
Allowances: Commutation, Housing, Overtime Work etc.
Salary Increase: Annually
Bonus Payment: Twice a year
Working Hours: Headquarters (Osaka/ Tokyo) 9:00-17:30, Production Sites (Osaka/ Yamaguchi) 8:00-16:45, Research Site (Kanagawa) 9:00-17:45
Holidays: Saturdays, Sundays, National Holidays, May Day, Year-End Holidays etc. (approx. 123 days in a year)
Paid Leaves: Annual Paid Leave, Special Paid Leave, Sick Leave, Family Support Leave, Maternity Leave, Childcare Leave, Family Nursing Leave.
Flexible Work Styles: Flextime, Telework
Click here to find out Takeda's Diversity, Equity & Inclusion
Better Health, Brighter Future
Locations
Fujisawa, JapanTokyo, Japan
Worker Type
Employee
Worker Sub-Type
Regular
Time Type
Full time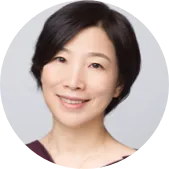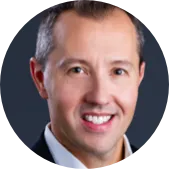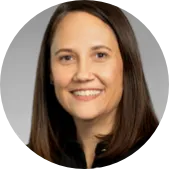 Shining a light on new perspectives
Inclusion

Here, you will feel welcomed, respected, and valued as a vital contributor to our global team.

Collaboration

A strong, borderless team, we strive together towards our priorities and inspiring mission.

Innovation

Bold initiatives, continuous improvement, and creativity are at the heart of how we bring scientific breakthroughs from the lab to patients.

Top Workplace

Recognized for our culture and way of working, we're one of only 15 companies to receive Top Global Employer® status for 2023.

Work-Life

Our people-first mission extends beyond patients to include their families, communities, and our own Takeda family.

Empowerment

Through trust and respect, you will have genuine support from leaders, managers, and colleagues to do your best work.
We're Steadfast In Our Commitment to Four Key Imperatives
Patient
Responsibly translate science into highly innovative medicines and accelerate access to improve lives worldwide.
People
Create an exceptional people experience.
Planet
Protect our planet.
Data & Digital
Transform Takeda into the most trusted, data-driven, outcomes-based biopharmaceutical company.
Join our talent community
Get customized job alerts sent right to your inbox. Plus, get the latest in company news and other important resources by signing up for our talent community.