SAP Senior Interface Developer
Delegación Cuajimalpa de Morelos, Mexico City
At Takeda, we are guided by our purpose of creating better health for people and a brighter future for the world. Every corporate function plays a role in making sure we — as a Takeda team — can discover and deliver life-transforming treatments, guided by our commitment to patients, our people and the planet.
People join Takeda because they share in our purpose. And they stay because we're committed to an inclusive, safe and empowering work environment that offers exceptional experiences and opportunities for everyone to pursue their own ambitions.
Job ID R0108717 Date posted 10/16/2023 Location Delegación Cuajimalpa de Morelos, Mexico City
By clicking the "Apply" button, I understand that my employment application process with Takeda will commence and that the information I provide in my application will be processed in line with Takeda'sPrivacy Noticeand Terms of Use. I further attest that all information I submit in my employment application is true to the best of my knowledge.
Job Description
The Future Begins Here
At Takeda, we are leading digital evolution and global transformation. By building innovative solutions and future-ready capabilities, we are meeting the need of patients, our people, and the planet.
Mexico City has been selected to be home to Takeda's recently launched Innovation Capability Center thanks to its international recognition in qualified and experienced talent in the data, digital and technology fields. We invite you to join our digital transformation journey.
In this role, you will have the opportunity to boost your skills and become the heart of an innovative engine that is contributing to global impact and improvement.
At Takeda's ICC we Unite in Diversity: 
Takeda is committed to creating an inclusive and collaborative workplace, where individuals are recognized for their backgrounds and abilities they bring to our company. We are continuously improving our collaborators journey in Takeda, and we welcome applications from all qualified candidates. Here, you will feel welcomed, respected, and valued as an important contributor to our diverse team. 
THE OPPORTUNITY
Drive the development of service operations by monitoring, advising, and bringing expertise in defining service management for ERP support in area of technical development including internal and external interfaces by providing integration services via SAP PI/PO and SAP Integration Suite.
Ensure development services are provided in time, with the expected high level of quality and high degree of customer satisfaction.
Partner with peers in the Operating Excellence, Platform and Architectural Services lines to drive continuous improvements of service processes, user experiences, infrastructure, and application optimization.
RESPONSABILITIES
Accountable for developing, configuring, troubleshooting, reviewing, deploying, and maintaining Interfaces based on SAP Integration Suite or SAP PI/PO for ERP services. 

Ensure all development is aligned to the ERP standards with regards to an aligned and streamlined development execution; ensuring that development standards are followed. 

Execute necessary requirements to ensure that the ERP environment delivers high-quality user experiences and development services on a consistent and supportable global platform. 

Support product developments, ensure all development is in alignment with the release management planning and Country deployments whilst guarding the technical architecture and landscape management. 

Drive the development of the product services in areas of accontability by monitoring, advising and bringing expertise in service managament to ensure that Product Services is acting more agile, product centric and providing service excellence. 

Participate in the execution and deployment of continuous improvements for the area of responsibility. 

Ensure that IT Service Management for Delivery Service meet the Service Level Agreements agreed with the stakeholders. 

Ensure that the IT environment meets all applicable regulatory, quality, legal, and compliance requirements - including licensing of software and data protection acts (DPA, GDPR, etc.). 

Ensure all development is delivered in accordance with all applicable compliance requirements, e.g. SOX, GxP. 

Adhere to the organization's strategy for managing SAP systems and the policies, standards, procedures and methods necessary to implement the strategY
SKILLS AND QUALIFICATIONS
Provides development services to product teams, country deployments
IT Service Management for ERP Development Services
Key stakeholders are Product Management, Programs, and Innovation Initiatives.
Technical/Functional (Line) Expertise
Provide guidance to the projects and support organization wrt to assessment of change requests (corrections, enhancements), proposing and developing solutions in SAP Integration Suite and SAP PI/PO.
Support setup of governance rules in the integration area and ensure its implementation.
Proficient hands-on experience in implementing B2B solutions using IDOC, RFC,
AS2 protocol, JDBC, File, ABAP Proxy, SOAP, HTTP, REST, SFTP, and JMS
adapters, including UDFs coding, development of SAP Integration Suite, PI
adapter modules & ECC ABAP enhancements. JAVA skills are a plus.
Very good analytical skills and business process understanding is required with
special focus on logistics area and B2B scenarios including x12 and EDIFACT
standards.
Gathering and analyzing business/functional requirements and translating
them into design specifications.
Support the integration projects through various phases from gathering business requirements to go-live and post-implementation support with respect to SAP Integration Suite and SAP PI/PO.
Strong communication skills with ability to communicate complex technical concepts in a digestible way
EDUCATION, BEHAVIOURAL COMPETENCIES AND SKILLS:
Bachelor degree or other advanced degree.
5 to 8 years of SAP&IT work experience, which includes project management
experience, and people management experience (small and medium size projects).
Proficient hands-on experience in implementing B2B solutions using IDOC, RFC, JDBC,
File, ABAP Proxy, SOAP, HTTP, REST, SFTP, and JMS adapters, including UDFs coding,
development of SAP Integration Suite and PI adapter modules & ECC ABAP enhancements.
Technical expertise in multiple SAP solution areas with focus on SAP Integration Suite
and PI / PO and logistics processes.
Development experience, including development delivery for full lifecycle
implementations for major application implementation; from project initiation till
handover to operations.
Capable of understanding and designing of the technical solution from requirements
gathering, technical design through to code level and promoting up through the SAP
landscape ensuring compliance to all development and regulatory standards.
Communication – ability to communicate ideas and data both verbally and written in a
persuasive and appropriate manner in English language.
Data Management – ability to utilize data collection, analysis, maintenance application
and refinement methods to make fact-based decisions.
Analytical Skills – ability to analyze a wide variety of data and make appropriate
decisions.
Practice efficient time management and coordinates tasks, working in an international
environment.

Desired:
Master degree.
In-depth Pharmaceutical industry and drug development experience.
Experience with validated systems.
What Takeda's ICC Can Offer You
Takeda is certified as a Top Employer, not only in México and North America, but also globally. No investment we make pays greater dividends than taking good care of our people.
At Takeda, you take the lead on building and shaping your own career.
Joining the ICC in Mexico City will give you access to high-end technology, continuous training and a diverse and inclusive network of colleagues who will support your career growth.
It is our priority to provide competitive compensation and a benefit package that bridges your personal life with your professional career. Amongst our benefits are:
Competitive Salary + Performance Annual Bonus
Monthly Supermarket and Food Vouchers
Flexible Working Schemes
Comprehensive Healthcare Insurance Plans: Life, Medical, Dental & Vision
Additional Time Off
Diversity, Equity, and Inclusion Programs
About the ICC at Takeda
Takeda is leading a digital revolution. We're not just transforming our company; we're improving the lives of millions of patients who rely on our medicines every day.
As an organization, we are committed to our cloud-driven business transformation and believe the ICCs are the catalysts of change for our global organization.
New Facility Accelerates Innovative Technology
The ICC in Mexico City is in an unbeatable location to the west of the city. The 'Quad Campus Santa Fe Corporate', Tower 2 offers an extraordinary panoramic view of the city and its architecture.
The facility is easy to access through the main avenues of Santa Fe and public transportation lines; it also has proximity to vital services in the area such as banks, schools, hospitals, self-service stores, prestigious shopping centres, hotels, and restaurants. It also has plenty of parking lots, outdoor areas, dining rooms and coffee shops.
If you have further inquiries on the ICC Mexico City or this role, follow us on LinkedIn, and look up for our upcoming online events where we will elaborate on open roles and host Q&A sessions.
#LI-Hybrid
Locations
MEX - Santa Fe
Worker Type
Employee
Worker Sub-Type
Regular
Time Type
Full time
Success
profile
What makes a successful team member within Corporate at Takeda?
Collaborative
Strategic
Insightful
Results driven
Goal-oriented
Achiever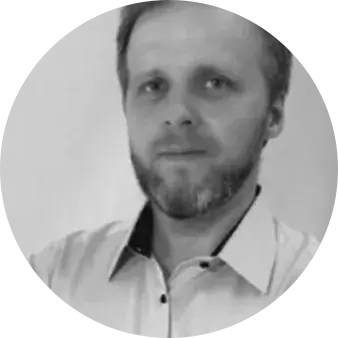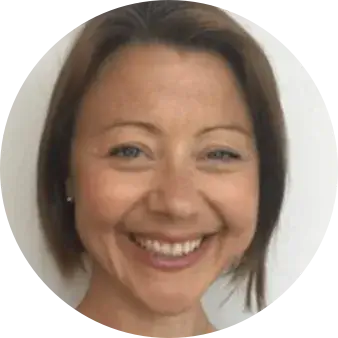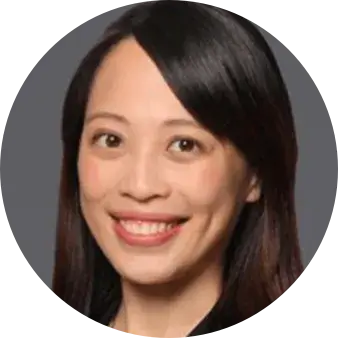 Impact across generations

Partnership brings together world-leading plasma companies to focus on developing and delivering a hyperimmune immunoglobulin in the global fight against COVID-19.
Inclusion

Here, you will feel welcomed, respected, and valued as a vital contributor to our global team.

Collaboration

A strong, borderless team, we strive together towards our priorities and inspiring mission.

Innovation

Bold initiatives, continuous improvement, and creativity are at the heart of how we bring scientific breakthroughs from the lab to patients.

Top Workplace

Recognized for our culture and way of working, we're one of only 15 companies to receive Top Global Employer® status for 2023.

Work-Life

Our people-first mission extends beyond patients to include their families, communities, and our own Takeda family.

Empowerment

Through trust and respect, you will have genuine support from leaders, managers, and colleagues to do your best work.
We're Steadfast In Our Commitment to Four Key Imperatives
Patient
Responsibly translate science into highly innovative medicines and accelerate access to improve lives worldwide.
People
Create an exceptional people experience.
Planet
Protect our planet.
Data & Digital
Transform Takeda into the most trusted, data-driven, outcomes-based biopharmaceutical company.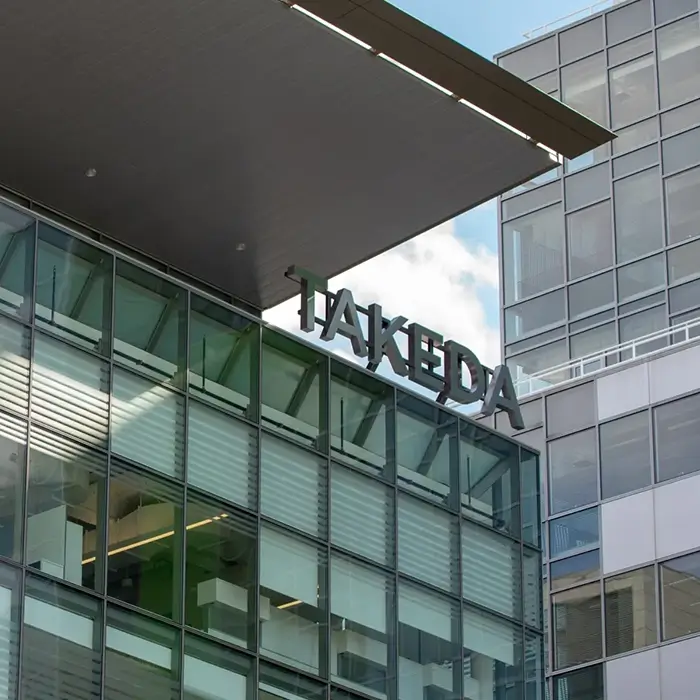 About our location
Delegación Cuajimalpa de Morelos, Mexico City
Join our talent community
Get customized job alerts sent right to your inbox. Plus, get the latest in company news and other important resources by signing up for our talent community.