Senior Project Manager, Technical Development, Vaccines
Cambridge, Massachusetts
Vaccines prevent 2 to 3 million deaths each year and have transformed global public health. For the past 70 years, Takeda has supplied vaccines to protect the health of people in Japan. Today, Takeda's global vaccine business is applying innovation to tackle some of the world's most challenging infectious diseases, such as dengue, COVID-19, Zika and norovirus. Takeda's team brings an outstanding track record and a wealth of knowledge in vaccine development, manufacturing and global access to advance a pipeline of vaccines to address some of the world's most pressing public health needs.
Job ID R0106356 Date posted 09/14/2023 Location Cambridge, Massachusetts
By clicking the "Apply" button, I understand that my employment application process with Takeda will commence and that the information I provide in my application will be processed in line with Takeda'sPrivacy Noticeand Terms of Use. I further attest that all information I submit in my employment application is true to the best of my knowledge.
Job Description
SR PROJECT MANAGER, TECHNICAL DEVELOPMENT - VACCINES
Are you looking for a patient-focused, innovation-driven company that will inspire you and empower you to shine? Join us as Senior Project Manager, Technical Development, Vaccines.
At Takeda, we are transforming the pharmaceutical industry through our R&D-driven market leadership and being a values-led company. To do this, we empower our people to realize their potential through life-changing work. Certified as a Global Top Employer, we offer stimulating careers, encourage innovation, and strive for excellence in everything we do. We foster an inclusive, collaborative workplace, in which our global teams are united by an unwavering commitment to deliver Better Health and a Brighter Future to people around the world.
Here, you will be a vital contributor to our inspiring, bold mission.
POSITION OBJECTIVE:
The Technical Development (TD) function supports Vaccine Operations (VO) activities within the Chemistry, Manufacturing, and Controls (CMC) functions which are part of Takeda's Global Vaccines Business Unit (VBU).  TD's responsibilities include:
Provide key shared services through the work of the following groups:

Project Management
Technical Writing
Program Leadership

VO Management support with governance, budget and business planning activities.
Enhance organizational effectiveness across VO.  Ensure systems and processes enable teams to do their best work. Promote communication and collaboration across VO.
The Senior Project Manager will be a recognized expert in managing complex, high-risk global Chemistry, Manufacturing, and Controls (CMC) projects which have a broad impact on the Vaccine Business Unit (VBU).
Provide cross-functional and operational leadership to global, cross-functional CMC project teams (e.g. Technical Development Teams, Product Operations Teams) in the successful delivery of vaccine development projects in Takeda VBU.
Responsibilities include leadership of the project team in predicting issues and challenges, planning solutions to achieve successful operational execution, driving the team to achieve clarity on issues and focus on effective contingencies, interfacing with senior management and influencing decision-making on projects.
In collaboration with the Technical Development Team Leaders, work closely with CMC functions (VO CMC, VO CM&S, Vaccine Research and Analytics) and with other functions within VBU (Regulatory, Clinical Development, Quality) to create integrated project plans.
Contribute to the development and implementation of systemic process improvements, project management standards and best practices within VO.
POSITION ACCOUNTABILITIES:
Leads vaccine programs through the project management life cycle to include initiation, planning, execution, and closure to ensure seamless coordination of activities across different functions and geographical locations. Two areas of focus:
Project Management
Lead the project management for assigned projects with multiple workstreams (drug substance, drug product, analytical, Quality) and integrate schedules for any Takeda Operational Units as well as external operations.
Effectively engage with key stakeholders (internal and external) to ensure timely implementation of project objectives.  Identify interdependencies and connections between departments and ensure visibility and alignment.
Prepares project timelines and leads scenario planning efforts to ensure timelines and plans contain all activities, resources, and costs to accomplish key milestone dates for integration into the master project schedule.
Coordinate activities and processes for the development of key project deliverables and documents as identified by the project team.  Identify and communicate critical path activities and identify leading indicators of progress to maintaining project timelines. Identify project risks that can impact time, scope, and budget and communicates those risks effectively to the team for mitigation.
Review updates on progress against project objectives, milestones, timelines and metrics. Monitor day-to-day activities to ensure that time and cost commitments are met, proactively identify and communicate issues to the Program Lead. Maintain routine progress reporting tools in alignment with Takeda standards.
Meeting management including scheduling, agenda development, documenting meeting summary/minutes, tracking and following-up on action items.  Maintain detailed global project documentation for knowledge management purposes, administer digital resources for team use.
Operational Excellence
Champion use of Six Sigma tools and DMAIC methodology to drive systemic improvements in VBU CMC functional activities to improve efficiency, drive down costs, and increase capacity.
Support the strategic definition, creation, documentation and maintenance of project management standards, processes and tools in order to develop and promote the use of best practices across CMC functions within the VBU.
Demonstrate strategic thought and resource planning to support multi-geographic programs and personnel. Identify and communicate opportunities for change; plan for team to meet new challenges.
Ensure that VO tactical execution and related budget and resource plans are developed and maintained, and that information is effectively communicated to the VO leadership team.
EDUCATION, BEHAVIORAL COMPETENCIES AND SKILLS:
Required
Minimum 12 years relevant professional experience with at least 7 years of project management experience within the biologics pharmaceutical industry in manufacturing, CMC, or R&D.
Bachelor's degree (Required); Advanced degree preferred – area of study: science (biology, chemistry, etc.) or management (MBA) preferred.
Skills/Competencies:
Demonstrated ability to clearly and concisely communicate/present key information to senior management
Demonstrated ability to build consensus and drive resolution of issues while maintaining positive working relationships across functions
Capable of balancing and managing multiple projects, each with varying priorities, timelines, and resources
Understanding of biomanufacturing processes and technologies, including GMP requirements and systems as well as tech transfer, process improvements and issue resolution
Experience working with 3rd parties from due diligence through partner management
Ability to assess business needs and apply process and systems-based solutions
Ability to work across geographic areas with sensitivity to cultural differences
Ability to establish and articulate processes which impact cross-functionally
Ability to recognize problems before they occur, to appropriately raise issues to management, to bring an insightful approach to problem solving, and to communicate issues to stakeholders in a mature, professional manner
Strategic thinking – ability to approach specific issues/problems with understanding of the larger context
Strong communication skills – written and verbal ability to present information in a clear and concise manner 
Strong organizational skills
Negotiation and strong persuasive abilities
Management skills – ability to handle a variety of diverse tasks simultaneously while achieving deadlines.
Demonstrate a high degree of self-awareness, self-motivation, initiative, and attention to detail
Proficiency using Microsoft Word, Excel, PowerPoint, Project, and SharePoint
Professional certification as Project Management Professional (PMP) from the Project Management Institute (PMI) and/or Lean/Six-Sigma Green Belt preferred
Location and Salary Information:
Base Salary Range: $130,200 to $186,000, based on candidate professional experience level.  Employees may also be eligible for Short Term and Long-Term Incentive benefits as well. Employees are eligible to participate in Medical, Dental, Vision, Life Insurance, 401(k), Charitable Contribution Match, Holidays, Personal Days & Vacation, Tuition Reimbursement Program and Paid Volunteer Time Off.   
The final salary offered for this position may take into account a number of factors including, but not limited to, location, skills, education, and experience.
WHAT TAKEDA CAN OFFER YOU:
401(k) with company match and Annual Retirement Contribution Plan
Tuition reimbursement
Company match of charitable contributions
Health & Wellness programs including onsite flu shots and health screenings
Generous time off for vacation and the option to purchase additional vacation days
Community Outreach Programs
Empowering Our People to Shine
Discover more at takedajobs.com
No Phone Calls or Recruiters Please.
#LI-JV2
EEO Statement
Takeda is proud in its commitment to creating a diverse workforce and providing equal employment opportunities to all employees and applicants for employment without regard to race, color, religion, sex, sexual orientation, gender identity, gender expression, parental status, national origin, age, disability, citizenship status, genetic information or characteristics, marital status, status as a Vietnam era veteran, special disabled veteran, or other protected veteran in accordance with applicable federal, state and local laws, and any other characteristic protected by law.
Locations
USA - MA - Cambridge
Worker Type
Employee
Worker Sub-Type
Regular
Time Type
Full time
Success
profile
What makes a successful team member within Vaccines at Takeda?
Integrity
Fairness
Inventive
Perseverance
Honesty
Collaborative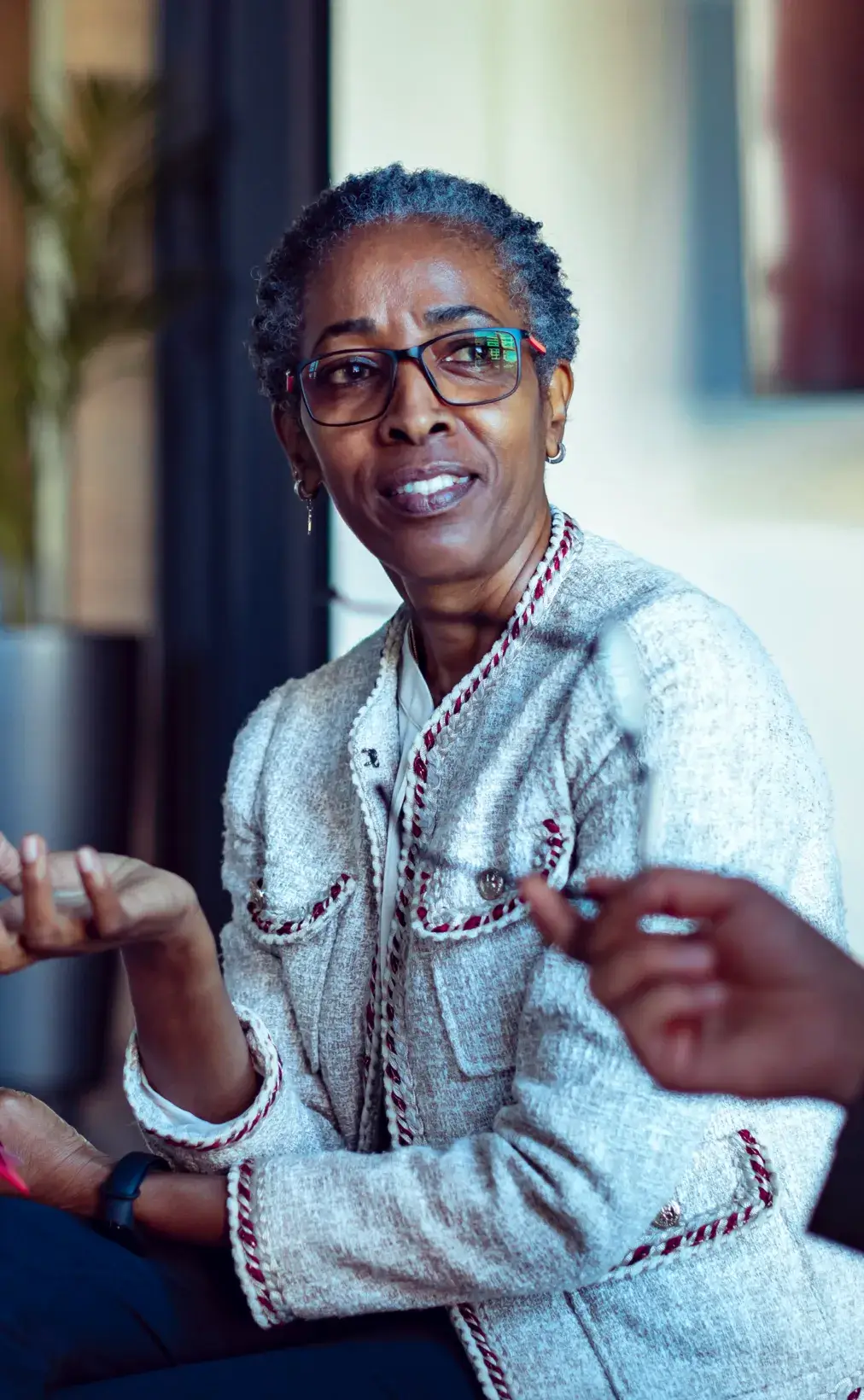 Our leadership
Vaccines represent a new dimension of global impact — successful leadership at Takeda can be encompassed in these four pillars:
Demonstrating strategic enterprise thinking, finding innovative ways to serve patients and build trust, reputation and business
Creating the environment that inspires and enables people to move the organization forward
Focusing on the few priorities and delivers superior results
Elevating the capabilities of the organization for now and the future
Inclusion

Here, you will feel welcomed, respected, and valued as a vital contributor to our global team.

Collaboration

A strong, borderless team, we strive together towards our priorities and inspiring mission.

Innovation

Bold initiatives, continuous improvement, and creativity are at the heart of how we bring scientific breakthroughs from the lab to patients.

Top Workplace

Recognized for our culture and way of working, we're one of only 15 companies to receive Top Global Employer® status for 2023.

Work-Life

Our people-first mission extends beyond patients to include their families, communities, and our own Takeda family.

Empowerment

Through trust and respect, you will have genuine support from leaders, managers, and colleagues to do your best work.
We're Steadfast In Our Commitment to Four Key Imperatives
Patient
Responsibly translate science into highly innovative medicines and accelerate access to improve lives worldwide.
People
Create an exceptional people experience.
Planet
Protect our planet.
Data & Digital
Transform Takeda into the most trusted, data-driven, outcomes-based biopharmaceutical company.
Join our talent community
Get customized job alerts sent right to your inbox. Plus, get the latest in company news and other important resources by signing up for our talent community.