Radiologist, Gastroenterology & Oncology
Cambridge, Massachusetts
Job Type: Full Time
Job Level: Senior
Travel: Minimal (if any)
At Takeda, we strive to provide transformational opportunities for every member of our team, and we empower our people to take charge of their futures. In an environment that fosters lifelong learning and a growth mindset, you'll have the support you need to thrive — at work and beyond.
Job ID R0102102 Date posted 07/28/2023 Location Cambridge, Massachusetts
By clicking the "Apply" button, I understand that my employment application process with Takeda will commence and that the information I provide in my application will be processed in line with Takeda'sPrivacy Noticeand Terms of Use. I further attest that all information I submit in my employment application is true to the best of my knowledge.
Job Description
Are you looking for a patient-focused company that will inspire you and support your career? If so, be empowered to take charge of your future at Takeda.  Join us as a Radiologist, Gastroenterology & Oncology based at our Cambridge, MA office.
How you will contribute:
ACCOUNTABILITIES
Serves as an in-house Subject Matter Expert in Imaging, especially in clinical studies employing radiological endpoints
Builds and maintains relationships with key cross-functional internal stakeholders involved in clinical development (especially, the clinical therapeutic area units)
Works with program teams and other advanced technology groups to optimally devise and implement imaging biomarkers in drug development plans and clinical studies
Works closely with preclinical imaging group scientists to ensure smooth translation of imaging biomarkers and alignment between preclinical and clinical platform activities
Represents Imaging on cross-functional Global Program Teams (GPTs), Clinical Sub-Teams (CSTs) and Translational Sub-Teams (TSTs) to support imaging strategies and implementation plans
Provides advice and recommendations to development teams about the appropriateness, utility, feasibility, limitations and benefits of various imaging techniques
Validates and operationalizes imaging biomarkers to be fit-for-purpose for drug development
Ensures the proper implementation of imaging in clinical trials by scientific guidance on choice of imaging core lab and external imaging collaborators, by input into study protocols and imaging-specific trial documents, and by oversight of imaging conduct and imaging deliverables
Enables the conduct of imaging studies across technological platforms and geographies
Maintains a state-of-the-art knowledge of advances in imaging and assesses these advances for their potential value for Takeda's portfolio
Serves as a knowledgeable Takeda representative on imaging issues to external imaging experts, imaging biomarker activities and consortia
Contributes to developing external relationships with key academic imaging centers, imaging diagnostics companies and imaging CROs
Maintains a scientific profile in the broader community via participation in relevant conferences, consortia and scientific disclosures
Core differentiators of role:
Expertise in radiological reads and associated clinical trial processes (e.g., central read methodologies), especially in body imaging, gastroenterology and oncology
Experience in imaging workflows relevant to clinical trials
Technical Expertise:
Requires training and experience of radiology in the context of gastroenterology and oncology
Requires experience and understanding of clinical trial logistics, centralized imaging management processes, and the drug development environment
Leadership:
Will need to lead organizationally through cross-functional influence and effective working relationships
Will need to assume responsibility for imaging within specific programs and to work effectively with direct colleagues (other clinical imaging scientists and imaging technologists) within the imaging group
Will need the ability to accomplish goals through working collaboratively with project teams and management external to the Imaging group
Decision-making and Autonomy:
Will have substantial authority to decide if/when imaging biomarkers are incorporated in clinical development
Will ensure robust application of imaging biomarkers to portfolio programs, provide authoritative interpretation of the results and represent the findings to project teams and senior management
Will be responsible to independently design, conduct and interpret imaging methods studies
Interaction:
Will require substantial engagement with program teams, fellow imaging scientists and other cross-functional partners
Will require effective interaction with external imaging core labs and academic sites
Innovation:
Will require awareness and development of novel radiological developments and imaging biomarkers as warranted
Complexity:
Will operate in a complex matrixed environment with internal Takeda teams and external imaging providers, across international geo-graphies and cultures
Minimum Requirements/Qualifications:
Advanced degree (MD) with radiology specialization
Minimum of 7 years' experience in imaging (post-residency)
Experience in the design and implementation of imaging in clinical trials for drug development, from the pharma and/or vendor side
Cross-imaging modality expertise strongly preferred (especially MRI and CT) including knowledge of technical fundamentals
Pragmatism to apply innovative imaging technologies in a "fit for purpose" manner in the drug discovery process.
Excellent verbal and written communication skills and interpersonal skills, including presentational capabilities
Good people skills, ability to work effectively with people from diverse backgrounds and expertise
Superior analytic and problem-solving skills 
Agility and ability to respond quickly to changing situations
Travel requirements:
Willingness to travel to both internal and external meetings, including overnight trips.  National and international travel is required.
Requires approximately 5-15% travel
What Takeda can offer you:
Comprehensive Healthcare: Medical, Dental, and Vision
Financial Planning & Stability: 401(k) with company match and Annual Retirement Contribution Plan
Health & Wellness programs including onsite flu shots and health screenings
Generous time off for vacation and the option to purchase additional vacation days
Community Outreach Programs and company match of charitable contributions
Family Planning Support
Flexible Work Paths
Tuition reimbursement
More about us:
At Takeda, we are transforming patient care through the development of novel specialty pharmaceuticals and best in class patient support programs. Takeda is a patient-focused company that will inspire and empower you to grow through life-changing work.
Certified as a Global Top Employer, Takeda offers stimulating careers, encourages innovation, and strives for excellence in everything we do. We foster an inclusive, collaborative workplace, in which our teams are united by an unwavering commitment to deliver Better Health and a Brighter Future to people around the world.
Location and Salary Information:
Location: Cambridge, MA

Base Salary Range: $217,000-$310,000 based on candidate professional experience level.

The final salary offered for this position may take into account a number of factors including, but not limited to, location, skills, education, and experience.
EEO Statement
Takeda is proud in its commitment to creating a diverse workforce and providing equal employment opportunities to all employees and applicants for employment without regard to race, color, religion, sex, sexual orientation, gender identity, gender expression, parental status, national origin, age, disability, citizenship status, genetic information or characteristics, marital status, status as a Vietnam era veteran, special disabled veteran, or other protected veteran in accordance with applicable federal, state and local laws, and any other characteristic protected by law.
Locations
USA - MA - Cambridge - Binney St
Worker Type
Employee
Worker Sub-Type
Regular
Time Type
Full time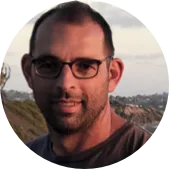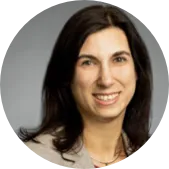 Our pipeline
Our internal research capabilities and external partnerships contribute to an R&D engine that has produced exciting new molecular entities (NMEs) across our core Therapeutic Areas. Check out our pipeline and see how we'll continue delivering a steady stream of next-generation therapies.
Inclusion

Here, you will feel welcomed, respected, and valued as a vital contributor to our global team.

Collaboration

A strong, borderless team, we strive together towards our priorities and inspiring mission.

Innovation

Bold initiatives, continuous improvement, and creativity are at the heart of how we bring scientific breakthroughs from the lab to patients.

Top Workplace

Recognized for our culture and way of working, we're one of only 15 companies to receive Top Global Employer® status for 2023.

Work-Life

Our people-first mission extends beyond patients to include their families, communities, and our own Takeda family.

Empowerment

Through trust and respect, you will have genuine support from leaders, managers, and colleagues to do your best work.
We're Steadfast In Our Commitment to Four Key Imperatives
Patient
Responsibly translate science into highly innovative medicines and accelerate access to improve lives worldwide.
People
Create an exceptional people experience.
Planet
Protect our planet.
Data & Digital
Transform Takeda into the most trusted, data-driven, outcomes-based biopharmaceutical company.
Join our talent community
Get customized job alerts sent right to your inbox. Plus, get the latest in company news and other important resources by signing up for our talent community.