Manager, Strategy & Planning (SMPD)
Cambridge, Massachusetts
Job Type: Full Time
Job Level: Senior
Travel: 5-10%
The Pharmaceutical Sciences (Pharm Sci) organization is an integral part of global R&D at Takeda, translating science into therapeutic products for patients. When you join Pharm Sci, you become part of a team dedicated to bringing our products to life for our patients through innovation, dedication and talent while minimizing environmental impact.
We work as a member of Takeda's Global Program Team (GPT) and take full ownership of Chemistry, Manufacturing & Control (CMC) activities — driving product development from bench to bedside.
The Pharm Sci team focuses on executing and enhancing business processes and partnering with key stakeholders and industry leaders to boldly deliver an increasingly complex portfolio. Always looking through a sustainability lens to protect our planet, we are embracing new ways of working, excelling in our data and digital transformation, building differentiated capabilities (CMC Acceleration), delivering innovative medical devices, and advancing an inclusive, innovative culture.
It is an exciting time to be in Pharm Sci. Join our journey and change the lives of patients!
Job ID R0106707 Date posted 09/15/2023 Location Cambridge, Massachusetts
By clicking the "Apply" button, I understand that my employment application process with Takeda will commence and that the information I provide in my application will be processed in line with Takeda'sPrivacy Noticeand Terms of Use. I further attest that all information I submit in my employment application is true to the best of my knowledge.
Job Description
Objective:
The Manager, S&P provides critical support functionality to enable site operational excellence, while reinforcing strategic alignment at a site-based level, identifying areas for operational improvement and simplification, as well as championing solution implementation.They will support the implementation and compliance within site and global guidelines and assist in core business administrative operations and/or lab-based management, as well as support communications efforts to the regional and global team.
Accountabilities:
Supports site-based leadership through business administrative/operations activities and/or lab-based management, e.g., coordinating w/ Lab Ops, Procurement, Vendor Relationship Management teams and vendors to purchase, install, and ensure equipment and instrumentation performance via preventative maintenance/calibration, including lab space planning activities, lab safety compliance monitoring and reporting.

Identification of site-based areas of opportunities for simplification/optimization and escalation to management

Collaborates with stakeholders to define simplification/optimization project goals, objectives, and deliverables

Participates in working teams to establish operational best practices

Supports implementation and compliance within site and global guidelines

Supports departmental milestone/goal tracking

Supports collection, collation, and communication of data necessary to develop departmental metrics

Assists in budget planning and resource tracking, participating in CapEx implementation tracking and support

Works with management to develop, implement, and execute quality control measures and activities (e.g., content and data verification) as well as lab safety compliance

Supports regional and global communication efforts (e.g., newsletter creation, regional SharePoint maintenance)

Establishes/maintains strong relationships with both internal and external partners (e.g., Environment, Health and Safety, Lab Operations, IT, Procurement and Vendor Relationship Management Teams, etc.)

May support meeting facilitation/project management support
Education and Experience:
Required:
Bachelor's degree in chemistry, biology, pharmacy, or related pharmaceutical science and 8+ years relevant industry experience

Master's degree in chemistry, biology, pharmacy, engineering, or related pharmaceutical science; 6+ years relevant industry experience

PhD in chemistry, biology, pharmacy, engineering, or related pharmaceutical science; 0+ years relevant industry experience

Lean Six Sigma Belt Certification (or higher) or PMP  (or equivalent), preferred  

Proven experience as a project manager or lab manager, desired

Experience in CMC pharmaceutical development for active pharmaceutical ingredients and drug products is a plus

Experience in CMC pharmaceutical development for active pharmaceutical ingredients and drug products under cGMPs is a plus

Experience working in a multi-disciplinary team environment
Knowledge and Skills:
Analytical and Problem-Solving Skills - Able to troubleshoot critical issues or problems using appropriate information and, determine causes and workable solutions

Teamwork - Ability to work well on global cross-functional teams.

Communication Skills – Able to express oneself clearly and concisely within teams; documenting issues and/or concerns concisely with colleagues; adjusting communication style as appropriate for the audience; timely and effectively communicating with senior management; technical writing skills to support authorship and approval of internal technical documents

Organization – Exercises good time management and prioritization skills to balance multiple projects and departmental objectives

Technical – Subject matter expertise in a specific scientific area or areas. Demonstrated ability to successfully contribute across multiple scientific endeavors

Knowledge Sharing – Ability to capture knowledge within the organization; improves solutions, processes, and deliverables through use of information; improves information capital by contributing experience, theories, deliverables, and models for others to use

Resource Management – Project management skills; ability to manage one's time within individual, departmental, and corporate goals and timelines; management of internal external resources (vendors)

Leadership Skills – Develops and uses knowledge and interpersonal skills to appropriately influence and guide others towards the accomplishment of department/function goals and objectives.
What Takeda can offer you:
Comprehensive Healthcare: Medical, Dental, and Vision

Financial Planning & Stability: 401(k) with company match and Annual Retirement Contribution Plan

Health & Wellness programs including onsite flu shots and health screenings

Generous time off for vacation and the option to purchase additional vacation days

Community Outreach Programs and company match of charitable contributions

Family Planning Support

Flexible Work Paths

Tuition reimbursement
Job Location: Cambridge, MA.
More about us:
At Takeda, we are transforming patient care through the development of novel specialty pharmaceuticals and best in class patient support programs. Takeda is a patient-focused company that will inspire and empower you to grow through life-changing work.
Certified as a Global Top Employer, Takeda offers stimulating careers, encourages innovation, and strives for excellence in everything we do. We foster an inclusive, collaborative workplace, in which our teams are united by an unwavering commitment to deliver Better Health and a Brighter Future to people around the world.
In accordance with the CO Equal Pay Act, Colorado Applicants Are Not Permitted to Apply.
EEO Statement
Takeda is proud in its commitment to creating a diverse workforce and providing equal employment opportunities to all employees and applicants for employment without regard to race, color, religion, sex, sexual orientation, gender identity, gender expression, parental status, national origin, age, disability, citizenship status, genetic information or characteristics, marital status, status as a Vietnam era veteran, special disabled veteran, or other protected veteran in accordance with applicable federal, state and local laws, and any other characteristic protected by law.
Locations
Cambridge, MA
Worker Type
Employee
Worker Sub-Type
Regular
Time Type
Full time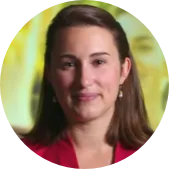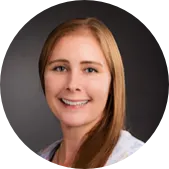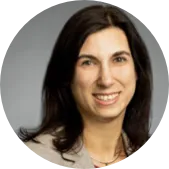 Our pipeline
Our internal research capabilities and external partnerships contribute to an R&D engine that has produced exciting new molecular entities (NMEs) across our core Therapeutic Areas. Check out our pipeline and see how we'll continue delivering a steady stream of next-generation therapies.
Inclusion

Here, you will feel welcomed, respected, and valued as a vital contributor to our global team.

Collaboration

A strong, borderless team, we strive together towards our priorities and inspiring mission.

Innovation

Bold initiatives, continuous improvement, and creativity are at the heart of how we bring scientific breakthroughs from the lab to patients.

Top Workplace

Recognized for our culture and way of working, we're one of only 15 companies to receive Top Global Employer® status for 2023.

Work-Life

Our people-first mission extends beyond patients to include their families, communities, and our own Takeda family.

Empowerment

Through trust and respect, you will have genuine support from leaders, managers, and colleagues to do your best work.
We're Steadfast In Our Commitment to Four Key Imperatives
Patient
Responsibly translate science into highly innovative medicines and accelerate access to improve lives worldwide.
People
Create an exceptional people experience.
Planet
Protect our planet.
Data & Digital
Transform Takeda into the most trusted, data-driven, outcomes-based biopharmaceutical company.
Join our talent community
Get customized job alerts sent right to your inbox. Plus, get the latest in company news and other important resources by signing up for our talent community.