Senior Data Engineer
Bratislava, Bratislava
At Takeda, we are guided by our purpose of creating better health for people and a brighter future for the world. Every corporate function plays a role in making sure we — as a Takeda team — can discover and deliver life-transforming treatments, guided by our commitment to patients, our people and the planet.
People join Takeda because they share in our purpose. And they stay because we're committed to an inclusive, safe and empowering work environment that offers exceptional experiences and opportunities for everyone to pursue their own ambitions.
Job ID R0104035 Date posted 08/25/2023 Location Bratislava, Bratislava
By clicking the "Apply" button, I understand that my employment application process with Takeda will commence and that the information I provide in my application will be processed in line with Takeda'sPrivacy Noticeand Terms of Use. I further attest that all information I submit in my employment application is true to the best of my knowledge.
Job Description
Senior Data Engineer
Full-time. Flexible work available. Bratislava, Slovakia.
The Future Begins Here
At Takeda, we are creating a future-ready organization that uses data and digital to meet the needs of patients, our people, and the planet.
We need your help to make this happen. Join our new Innovation Capability Center (ICC) in Bratislava, Slovakia.
In this role at our state-of-the-art center, you will have the opportunity to grow your skills and create solutions that will benefit patients around the world. Become the heart of our internal innovation engine.
At Takeda we unite in diversity.
Takeda is committed to creating an inclusive workplace, where individuals are recognized for the diverse backgrounds and abilities they bring to our company. We are continually improving workplace experience and accessibility for everyone, and welcome applications from all qualified candidates. Here, you will feel welcomed, respected, and valued as an important contributor to our Team.
The Opportunity
As a Senior Data Engineer, you will be building and maintaining data systems and construct datasets that are easy to analyze and support Business Intelligence requirements as well as downstream systems.
Responsibilities
Develops and maintains scalable data pipelines and builds out new integrations using AWS native technologies to support continuing increases in data source, volume, and complexity.
Collaborates with analytics and business teams to improve data models that feed business intelligence tools and dashboards, increasing data accessibility and fostering data-driven decision making across the organization.
Implements processes and systems to drive data reconciliation, monitor data quality, ensuring production data is always accurate and available for key stakeholders, downstream systems, and business processes that depend on it.
Writes unit/integration/performance test scripts, contributes to engineering wiki, and documents work.
Performs data analysis required to troubleshoot data related issues and assist in the resolution of data issues.
Works closely with a team of frontend and backend engineers, product managers, and analysts.
Works closely with enterprise teams including Enterprise Architecture, Security, and Enterprise Data Backbone Engineering to design and develop data integration patterns/solutions along with proper data models supporting different data and analytics use cases.
Works with DevOps and Cloud Center of Excellence to deploy data pipeline solutions in Takeda AWS environments meeting security and performance requirements.
Skills and Qualifications
Bachelors' Degree, from an accredited institution in Engineering, Computer Science, or related field.
5+ years of experience in software, data, data warehouse, data lake, and analytics reporting development.
Strong experience in data/Big Data, data integration, data model, modern database (Graph, SQL, No-SQL, etc.) query languages and AWS cloud technologies including DMS, Lambda, Databricks, SQS, Step Functions, Data Streaming, Visualization, etc.
Solid experience in DBA, dimensional modeling, SQL optimization - Aurora is preferred.
Experience designing, building, maintaining data interactions using SOAP/REST web services/API, as well as schema design and dimensional data modeling.
Excellent written and verbal communication skills including the ability to interact effectively with multifunctional teams.
What Takeda Can Offer You
At Takeda, you may build your career, while contributing to better people's lives. Expect trust driven culture built around Integrity, Fairness, Honesty and Perseverance. Joining ICC will give you access to high-end technology, training and colleagues who will support your growth.
Salary
As a motivated employee, you should be compensated appropriately. The minimum salary for this position is € 3850 per month (full time), but your final remuneration package may be higher depending on your qualifications and experience.
Benefits
Here are a few benefits our employees are enjoying at Takeda. To get a full picture of what we are offering, follow this link.
Cafeteria
Medical - High standard medical care
Bridge days
Summer Hours
Multisport Card
Your application and any and all conversations that occur with the recruiter, HR, and the hiring manager as part of that application will be treated in the strictest confidence.
#LI-Hybrid
Locations
SVK - Bratislava – Svatoplukova
Worker Type
Employee
Worker Sub-Type
Regular
Time Type
Full time
Success
profile
What makes a successful team member within Corporate at Takeda?
Collaborative
Strategic
Insightful
Results driven
Goal-oriented
Achiever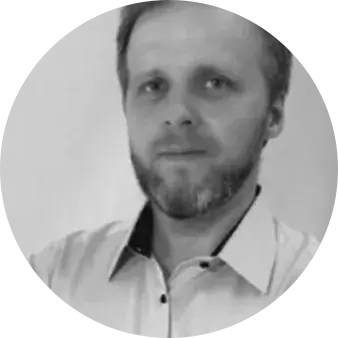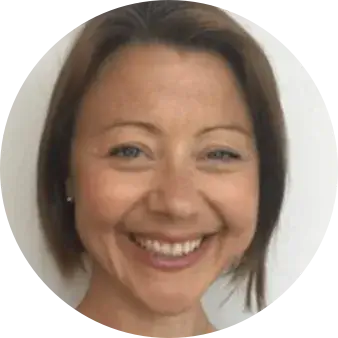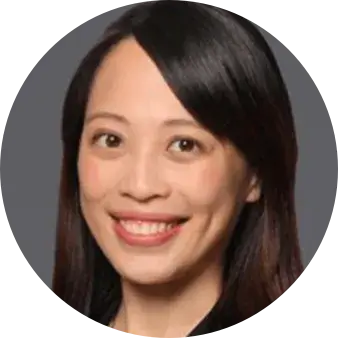 Impact across generations

Partnership brings together world-leading plasma companies to focus on developing and delivering a hyperimmune immunoglobulin in the global fight against COVID-19.
Inclusion

Here, you will feel welcomed, respected, and valued as a vital contributor to our global team.

Collaboration

A strong, borderless team, we strive together towards our priorities and inspiring mission.

Innovation

Bold initiatives, continuous improvement, and creativity are at the heart of how we bring scientific breakthroughs from the lab to patients.

Top Workplace

Recognized for our culture and way of working, we're one of only 15 companies to receive Top Global Employer® status for 2023.

Work-Life

Our people-first mission extends beyond patients to include their families, communities, and our own Takeda family.

Empowerment

Through trust and respect, you will have genuine support from leaders, managers, and colleagues to do your best work.
We're Steadfast In Our Commitment to Four Key Imperatives
Patient
Responsibly translate science into highly innovative medicines and accelerate access to improve lives worldwide.
People
Create an exceptional people experience.
Planet
Protect our planet.
Data & Digital
Transform Takeda into the most trusted, data-driven, outcomes-based biopharmaceutical company.
Join our talent community
Get customized job alerts sent right to your inbox. Plus, get the latest in company news and other important resources by signing up for our talent community.