Senior Research Associate I, In vitro Antibody Discovery
Boston, Massachusetts
Job Type: Full Time
Job Level: Senior
Travel: Minimal (if any)
At Takeda, we strive to provide transformational opportunities for every member of our team, and we empower our people to take charge of their futures. In an environment that fosters lifelong learning and a growth mindset, you'll have the support you need to thrive — at work and beyond.
Job ID R0104714 Date posted 09/06/2023 Location Boston, Massachusetts
By clicking the "Apply" button, I understand that my employment application process with Takeda will commence and that the information I provide in my application will be processed in line with Takeda'sPrivacy Noticeand Terms of Use. I further attest that all information I submit in my employment application is true to the best of my knowledge.
Job Description
About the role:
At Takeda, we are a forward-looking, world-class R&D organization that unlocks innovation and delivers transformative therapies to patients. By focusing R&D efforts on four therapeutic areas and other targeted investments, we push the boundaries of what is possible in order to bring life-changing therapies to patients worldwide.
Join Takeda as a Senior Research Associate I where you will contribute to discovery of biologics using in vitro (phage) display approaches within the biotherapeutic generation and engineering group, using state-of-the-art discovery technology and creating novel treatments to positively impact patients' lives in the fields of Oncology, Gastroenterology and Neuroscience. You will also contribute to discovery and engineering of therapeutic biologics including antibodies, sdAb and alternative formats through end-to-end process management, from vector design and library construction, to selection campaigns and screening. As part of the ,Biotherapeutic Engineering team you will report to the Senior Scientist and work with the Global Biologics organization.
How you will contribute:
Design and execute phage-display antibody discovery campaigns using synthetic, naïve and immunized repertoires.
Independently conduct complex experiments, implements display technologies (e.g. phage) to discover and advance novel biotherapeutic products through discovery and optimization stages.
Perform mammalian cell culture, ELISA and flow cytometry experiments, including sorting by utilizing BD Canto, ARIAIII and HT systems.
Develop and use molecular cloning strategies for antibody gene amplification, library construction, and for generating antibody diversities for phage display.
Use state-of-the-art techniques for high throughput screening methodologies, including protein and cell-based phage panning.
Complete molecular biology techniques including DNA and RNA extraction, PCR, RT-PCR, restriction enzyme digestions and site directed mutagenesis.
Exercise technical judgement in execution of specialized procedures and interpretation of results.
Initiate routine problem investigation and recommend solutions.
Perform calculations and basic analysis on experimental results and develop hypotheses.
Contribute to design of well-defined experimental procedures.
Maintain responsibility for routine laboratory instrumentation and supplies.
Track, collect, organize and analyze data from matrix teams.
Required to track data from LIMS systems and maintain detailed electronic notebook.
Minimum Requirements/Qualifications:
MS in scientific discipline with 1+ years of relevant experience, or BS with 3+ years relevant experience.
Track record of demonstrating analytical and bench skills.
Hard working, self-motivated, team-oriented with a strong collaborative spirit, motivated to learn cutting edge techniques in antibody discovery.
Quick learner that is comfortable with change and can adjust readily to changing workflows.
Effective oral and written communication as well as strong interpersonal skills required.
Experience with antibody discovery and engineering processes through display platforms are strongly preferred, but not contingent for position.   Team will support during training of required skills and techniques as the program or active campaign requires.
Background in basic molecular biology techniques preferred.
Experience with mammalian cell culture, bacteria/yeast culture is preferred.
Experience with fluorescence-activated cell sorting (FACS) is desired.
What Takeda can offer you:
Comprehensive Healthcare: Medical, Dental, and Vision
Financial Planning & Stability: 401(k) with company match and Annual Retirement Contribution Plan
Health & Wellness programs including onsite flu shots and health screenings
Generous time off for vacation and the option to purchase additional vacation days
Community Outreach Programs and company match of charitable contributions
Family Planning Support
Flexible Ways of Working
Tuition reimbursement
More about us:
At Takeda, we are transforming patient care through the development of novel specialty pharmaceuticals and best in class patient support programs. Takeda is a patient-focused company that will inspire and empower you to grow through life-changing work.
Certified as a Global Top Employer, Takeda offers stimulating careers, encourages innovation, and strives for excellence in everything we do. We foster an inclusive, collaborative workplace, in which our teams are united by an unwavering commitment to deliver Better Health and a Brighter Future to people around the world.
Base Salary Range: $81,900.00 to $117,000.00, based on candidate professional experience level. Employees may also be eligible for Short-term and Long-Term Incentive benefits as well. Employees are eligible to participate in Medical, Dental, Vision, Life Insurance, 401(k), Charitable Contribution Match, Holidays, Personal Days & Vacation, Tuition Reimbursement Program and Paid Volunteer Time Off. The final salary offered for this position may take into account a number of factors including, but not limited to, location, skills, education, and experience.
In accordance with the CO Equal Pay Act, Colorado Applicants Are Not Permitted to Apply.
#LI-SGM
#LI-Onsite
EEO Statement
Takeda is proud in its commitment to creating a diverse workforce and providing equal employment opportunities to all employees and applicants for employment without regard to race, color, religion, sex, sexual orientation, gender identity, gender expression, parental status, national origin, age, disability, citizenship status, genetic information or characteristics, marital status, status as a Vietnam era veteran, special disabled veteran, or other protected veteran in accordance with applicable federal, state and local laws, and any other characteristic protected by law.
Locations
Boston, MA
Worker Type
Employee
Worker Sub-Type
Regular
Time Type
Full time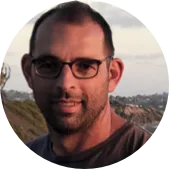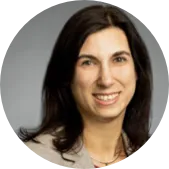 Our pipeline
Our internal research capabilities and external partnerships contribute to an R&D engine that has produced exciting new molecular entities (NMEs) across our core Therapeutic Areas. Check out our pipeline and see how we'll continue delivering a steady stream of next-generation therapies.
Inclusion

Here, you will feel welcomed, respected, and valued as a vital contributor to our global team.

Collaboration

A strong, borderless team, we strive together towards our priorities and inspiring mission.

Innovation

Bold initiatives, continuous improvement, and creativity are at the heart of how we bring scientific breakthroughs from the lab to patients.

Top Workplace

Recognized for our culture and way of working, we're one of only 15 companies to receive Top Global Employer® status for 2023.

Work-Life

Our people-first mission extends beyond patients to include their families, communities, and our own Takeda family.

Empowerment

Through trust and respect, you will have genuine support from leaders, managers, and colleagues to do your best work.
We're Steadfast In Our Commitment to Four Key Imperatives
Patient
Responsibly translate science into highly innovative medicines and accelerate access to improve lives worldwide.
People
Create an exceptional people experience.
Planet
Protect our planet.
Data & Digital
Transform Takeda into the most trusted, data-driven, outcomes-based biopharmaceutical company.
Join our talent community
Get customized job alerts sent right to your inbox. Plus, get the latest in company news and other important resources by signing up for our talent community.