Senior Manager, R&D Content and Communications Channels
Boston, Massachusetts
Job Type: Full Time
Job Level: Senior
Travel: Minimal (if any)
Takeda has been translating science into breakthrough medicines for 240 years. Every step of the way, our teams have worked together to tackle some of the most challenging problems in drug discovery and development. Today, we're a driving force behind innovative therapies that make a lasting difference to millions of patients around the world.
In R&D, all of our history and potential comes together in an environment that welcomes diversity of thought and amplifies every voice. Working closely with colleagues, you'll play a key role in bringing our rich pipeline of products forward to help patients. Come join a team that's earned trust for more than two centuries, and find out how advancing transformative therapies at Takeda will shape your bright future.
Job ID R0106979 Date posted 09/21/2023 Location Boston, Massachusetts
By clicking the "Apply" button, I understand that my employment application process with Takeda will commence and that the information I provide in my application will be processed in line with Takeda'sPrivacy Noticeand Terms of Use. I further attest that all information I submit in my employment application is true to the best of my knowledge.
Job Description
Are you looking for a patient-focused, innovation-driven company that will inspire you and empower you to shine? Join us as aSenior Manager, R&D Content and Communications Channels on our R&D Communications team based in Cambridge, MA reporting to the Senior Director, R&D Communications.
At Takeda, we are transforming the pharmaceutical industry through our R&D-driven market leadership and being a values-led company. To do this, we empower our people to realize their potential through life-changing work. Certified as a Global Top Employer, we offer stimulating careers, encourage innovation, and strive for excellence in everything we do. We foster an inclusive, collaborative workplace, in which our global teams are united by an unwavering commitment to deliver Better Health and a Brighter Future to people around the world.
Here, you will be a vital contributor to our inspiring, bold mission.
GOALS:
The R&D The Communications, Learning, Partnerships and Policy (CLPP) team helps advance the discovery, research and development of life-changing medicines through strategic communications, learning and partnership opportunities. Within and beyond Takeda, we provide scientists and their teams the opportunity to participate in meaningful dialog and fruitful collaborations to spark curiosity, shape external policy decisions, champion innovation and drive positive change. Through our team's work, we are putting Takeda at the forefront of our industry. The Senior Manager, R&D Content and Communications Channels is a critical and central member of the team who will be responsible for:
Working across the CLPP team, the global R&D organization, business units, functional areas and other organizations we closely partner with across Takeda to develop and execute a high impact internal and external R&D content strategy
Mapping content to major themes, initiatives, and business objectives determining the appropriate channels and timelines for distribution
Overseeing the ongoing distribution of content across all internal and external communications channels including website, R&D Sharepoint, Takeda social media channels, e-mail, print and others
Developing and refining metrics to measure the impact of communications, distilling insights to inform future content and constantly improve performance
ACCOUNTABILITIES
Drive and manage a variety of internal and external communications content that may include but are not limited to:
Working with the CLPP team and our agency partners to develop and maintain a detailed calendar of all planned content to be distributed across all internal and external communications channels
Acting as editor-in-chief, reviewing, editing and approving all content prior to distribution ensuring compliance with Takeda style and brand guidelines
Collaborating with subject matter experts across the organization to develop, review and approve content
Overseeing the timelines and deliverables of colleagues who are assigned content generation deliverables
Creating and distributing regular metrics and insights reports to help refine content strategies
Posting content across all internal and external channels
EDUCATION, BEHAVIOURAL COMPETENCIES AND SKILLS:
Bachelors required
6+ years of communications experience in a PR agency or corporate setting
Minimum of 5 years of pharmaceutical or biotechnology, or health care industry experience required
Minimum 5 years of experience developing content for a global complex organization required
Excellent interpersonal skills including oral and written communication
Ability to orchestrate effective meetings and drive consensus
Ability to develop content that conveys complex ideas and scientific concepts in simple, concise and creative ways to engage employees and external audiences across channels (written, social media, and multimedia content)
Strong presentation skills to communicate and persuade a wide range of audiences
Strong writing and message development skills with an ability to write and adapt to various styles, formats and cultures
Ability to work effectively in a fast-paced environment and under pressure with superior attention to detail
Ability to balance short- and long-term priorities
Demonstrated project management skills and the ability to independently manage multiple projects simultaneously across geographies and time zones
Proficiency working with Microsoft Office Program Suite including Word, PowerPoint, Excel in addition to Microsoft Sharepoint and Microsoft Teams
Experience working at an agency or consultancy, or with vendors such as public relations agencies, design firms and production companies
WHAT TAKEDA CAN OFFER YOU:
Base Salary Range: $130,200 - $186,000. Employees may also be eligible for Short Term and Long-Term Incentive benefits. Employees are eligible to participate in Medical, Dental, Vision, Life Insurance, 401(k), Charitable Contribution Match, Holidays, Personal Days & Vacation, Tuition Reimbursement Program and Paid Volunteer Time

Off.   

The final salary offered for this position may take into account a number of factors including, but not limited to, location, skills, education, and experience.
EEO Statement
Takeda is proud in its commitment to creating a diverse workforce and providing equal employment opportunities to all employees and applicants for employment without regard to race, color, religion, sex, sexual orientation, gender identity, gender expression, parental status, national origin, age, disability, citizenship status, genetic information or characteristics, marital status, status as a Vietnam era veteran, special disabled veteran, or other protected veteran in accordance with applicable federal, state and local laws, and any other characteristic protected by law.
Locations
Boston, MA
Worker Type
Employee
Worker Sub-Type
Regular
Time Type
Full time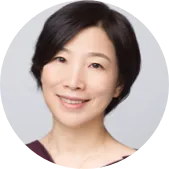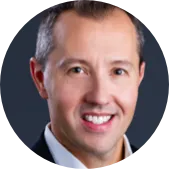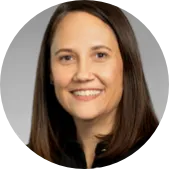 Shining a light on new perspectives
Inclusion

Here, you will feel welcomed, respected, and valued as a vital contributor to our global team.

Collaboration

A strong, borderless team, we strive together towards our priorities and inspiring mission.

Innovation

Bold initiatives, continuous improvement, and creativity are at the heart of how we bring scientific breakthroughs from the lab to patients.

Top Workplace

Recognized for our culture and way of working, we're one of only 15 companies to receive Top Global Employer® status for 2023.

Work-Life

Our people-first mission extends beyond patients to include their families, communities, and our own Takeda family.

Empowerment

Through trust and respect, you will have genuine support from leaders, managers, and colleagues to do your best work.
We're Steadfast In Our Commitment to Four Key Imperatives
Patient
Responsibly translate science into highly innovative medicines and accelerate access to improve lives worldwide.
People
Create an exceptional people experience.
Planet
Protect our planet.
Data & Digital
Transform Takeda into the most trusted, data-driven, outcomes-based biopharmaceutical company.
Join our talent community
Get customized job alerts sent right to your inbox. Plus, get the latest in company news and other important resources by signing up for our talent community.