Principal Scientist / Associate Director -- Immunology, Genetic Engineering, Oncology Cell Therapy Innovation
Boston, Massachusetts
Job Type: Full Time
Job Level: Senior
Travel: Minimal (if any)
At Takeda, we strive to provide transformational opportunities for every member of our team, and we empower our people to take charge of their futures. In an environment that fosters lifelong learning and a growth mindset, you'll have the support you need to thrive — at work and beyond.
Job ID R0099928 Date posted 09/01/2023 Location Boston, Massachusetts
By clicking the "Apply" button, I understand that my employment application process with Takeda will commence and that the information I provide in my application will be processed in line with Takeda'sPrivacy Noticeand Terms of Use. I further attest that all information I submit in my employment application is true to the best of my knowledge.
Job Description
About the role:
At Takeda, we are a forward-looking, world-class R&D organization that unlocks innovation and delivers transformative therapies to patients. By focusing R&D efforts on four therapeutic areas and other targeted investments, we push the boundaries of what is possible in order to bring life-changing therapies to patients worldwide.
The vision of Takeda is to build a world-class Cell Therapy team and deliver allogeneic innate cell therapy product to bring hope to both hematological and solid tumor patients. Oncology Cell Therapy Innovation is missioned to develop innovate innate cell platform and novel engineering approaches to drive discovery pipeline for Takeda Cell Therapy
The Oncology Cell therapy Innovation team is seeking experienced molecular biologist who has a background in cancer immunology, genetic engineering especially non-viral mediated gene editing. 
As a senior member of the team, you will play an important role in optimizing cell therapy platforms, e.g., CAR-NK, CAR-γδT, to improve the biological function (potency and persistence) of cell therapy products, based on solid understanding of innate cell biology, cancer/immune biology in tumor microenvironment and genetic engineering. You will lead discovery projects and collaborate with colleagues within department and cross-function teams to drive the development of Cell Therapy discovery platforms.
How you will contribute:
Contribute to discovery projects by independently designing and developing well-defined mechanistic experiments and projects within oncology cell therapy research.

Lead from the lab to advance novel and differentiated cell therapy products toward clinical milestones, by working collaboratively with internal cross-functional teams and external partners.

Design, execute, and interpret functional in vivo, in vitro, and ex vivo assays to understand the mechanism-of-action and play an active role in subsequent scientific discussions to drive decisions.

Propose novel projects based on internal results, external partners, and published reports and demonstrate leadership through communication of study plans/value, and research results

Skill and breadth of knowledge in a scientific field

Stay current with scientific development (e.g. competitive landscape, new technology, new research portfolio, and new partnership)

Scientific leadership and establish rigorous standards for execution effectiveness

Have managerial responsibility

Independently control workload and demands

Scientifically independent

Scientific driver for research strategy that impacts group internally and outside area of function

Initiate and lead external interactions and collaborations

Frequent contact with internal and external personnel at multiple management levels

Elect approaches for new tasks and provide strategic project recommendations
Minimum Requirements/Qualifications:
Ph.D. in Immunology, Biology, Genetic Engineering, or related discipline.

Minimum of 6+ years relevant pharmaceutical industry/academic experience post-graduation

Hands on experience with CRISPR-, transposon-mediated genome engineering in multiple cell types.

Independently design sgRNAs, constructs for KO and KI through non-viral (plasmid, self-replicating vectors, EP, LNP) methods.

Profound skills in analytical methods such as flow cytometry, ddPCR, real-time PCR, off-targets evaluation, NGS etc.

Previous experience with CAR-T, CAR-NK, CAR-γδT, TCR-T cell immunotherapies, including cell culture, immune cell activation/expansion, viral transduction in vitro and in vivo immune cell characterization and function assessment, such as, multi-color flow immunophenotype, multiplex cytokine measurement, cytotoxicity assay is a plus
Excellent written and verbal communication skills, detail-oriented organization skills, and team collaboration skills.

Track record of publications to demonstrate scientific establishment.
What Takeda can offer you:
Comprehensive Healthcare: Medical, Dental, and Vision

Financial Planning & Stability: 401(k) with company match and Annual Retirement Contribution Plan

Health & Wellness programs including onsite flu shots and health screenings

Generous time off for vacation and the option to purchase additional vacation days

Community Outreach Programs and company match of charitable contributions

Family Planning Support

Flexible Ways of Working

Tuition reimbursement
More about us:
At Takeda, we are transforming patient care through the development of novel specialty pharmaceuticals and best in class patient support programs. Takeda is a patient-focused company that will inspire and empower you to grow through life-changing work.
Certified as a Global Top Employer, Takeda offers stimulating careers, encourages innovation, and strives for excellence in everything we do. We foster an inclusive, collaborative workplace, in which our teams are united by an unwavering commitment to deliver Better Health and a Brighter Future to people around the world.
In accordance with the CO Equal Pay Act, Colorado Applicants Are Not Permitted to Apply.
EEO Statement
Takeda is proud in its commitment to creating a diverse workforce and providing equal employment opportunities to all employees and applicants for employment without regard to race, color, religion, sex, sexual orientation, gender identity, gender expression, parental status, national origin, age, disability, citizenship status, genetic information or characteristics, marital status, status as a Vietnam era veteran, special disabled veteran, or other protected veteran in accordance with applicable federal, state and local laws, and any other characteristic protected by law.
Locations
Boston, MA
Worker Type
Employee
Worker Sub-Type
Regular
Time Type
Full time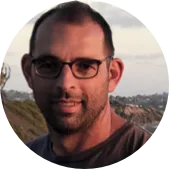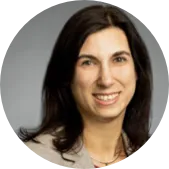 Our pipeline
Our internal research capabilities and external partnerships contribute to an R&D engine that has produced exciting new molecular entities (NMEs) across our core Therapeutic Areas. Check out our pipeline and see how we'll continue delivering a steady stream of next-generation therapies.
Inclusion

Here, you will feel welcomed, respected, and valued as a vital contributor to our global team.

Collaboration

A strong, borderless team, we strive together towards our priorities and inspiring mission.

Innovation

Bold initiatives, continuous improvement, and creativity are at the heart of how we bring scientific breakthroughs from the lab to patients.

Top Workplace

Recognized for our culture and way of working, we're one of only 15 companies to receive Top Global Employer® status for 2023.

Work-Life

Our people-first mission extends beyond patients to include their families, communities, and our own Takeda family.

Empowerment

Through trust and respect, you will have genuine support from leaders, managers, and colleagues to do your best work.
We're Steadfast In Our Commitment to Four Key Imperatives
Patient
Responsibly translate science into highly innovative medicines and accelerate access to improve lives worldwide.
People
Create an exceptional people experience.
Planet
Protect our planet.
Data & Digital
Transform Takeda into the most trusted, data-driven, outcomes-based biopharmaceutical company.
Join our talent community
Get customized job alerts sent right to your inbox. Plus, get the latest in company news and other important resources by signing up for our talent community.