Platform Assay Testing Internship - Summer 2024
Boston, Massachusetts
Job Type: Full Time
Job Level: Senior
Travel: Minimal (if any)
At Takeda, we strive to provide transformational opportunities for every member of our team, and we empower our people to take charge of their futures. In an environment that fosters lifelong learning and a growth mindset, you'll have the support you need to thrive — at work and beyond.
Job ID R0111364 Date posted 11/16/2023 Location Boston, Massachusetts
By clicking the "Apply" button, I understand that my employment application process with Takeda will commence and that the information I provide in my application will be processed in line with Takeda'sPrivacy Noticeand Terms of Use. I further attest that all information I submit in my employment application is true to the best of my knowledge.
Job Description
At Takeda, we strive to create an exceptional people experience for patients, communities, partners, and employees. As a patient-focused, values-based, R&D-driven global biopharmaceutical company, we know our decisions and actions affect people's lives. We look to our values of Takeda-ism, which incorporates Integrity, Fairness, Honesty and Perseverance, and Patient-Trust-Reputation-Business as a guide in our decision-making process to ensure we do what's right – for our patients, our people and society.
Are you ready to embark on a transformative journey with Takeda? Our paid 10–12-week summer internship program is designed to immerse you in a dynamic learning environment, featuring a blend of developmental and social activities.
As a Takeda intern, you'll have the opportunity to contribute to impactful projects that play a crucial role in shaping both our business and the well-being of patients. This experience will not only allow you to apply your technical and business knowledge but also empower you to showcase your analytical strength and creative problem-solving skills.
Seize this chance to gain hands-on experience, expand your skill set, and make a meaningful impact on the healthcare industry. We invite you to be a part of our innovative and collaborative team, where your contributions matter.
For more information about Takeda, please visit www.takeda.com.
Please note that Takeda does not provide intern housing or a housing stipend.
Project Outline:
Background: Product characterization assays for cell therapy products that interrogate functionality of engineered product cells play an important to the quality control repertoire in early clinical phase. Based on data generated during development, such assays may lay the foundation for product release methods in later clinical phases, along with accompanying critical quality attributes that gate release of product to the clinic. Viral vectors are crucial tools in cell therapy, and ensuring the genetic integrity of these vectors is critical for their efficacy and safety. The summer intern project seeks to explore and interrogate the capabilities of a newly acquired nucleic acid sequencing technology to enhance the quality control process in viral vector production, ultimately advancing cell therapy research.
Proposed Method: The intern will be primarily working on development and optimization of protocols to assess the quality and integrity of viral vectors during and after production. The intern will compare the sequenced data to a reference sequence to identify variations.
The intern will also be performing sequencing runs to accurately identify mutations, insertions, deletions, and other genetic variations. The intern will compare the sequenced data to a reference sequence to pinpoint genetic variations and be able to distinguish between intended modifications and unintended mutations.
This position will be an onsite role.
How you will contribute:
Exceptional interpersonal, verbal communication and writing skills. 

Deadline-driven with an elevated level of organizational and planning skills. 

Strong quantitative, analytical, problem solving and conceptual skills. 

Proven record of accomplishment of teamwork, adaptability, innovation, initiative, and integrity. 

Global mindset to grow in a diverse work environment.  

Excellent communication and leadership skills.
Requirements / Qualifications:
Currently authorized to work in the US (United States) without sponsorship. Takeda does not provide sponsorship for internship positions. 

Available to work full-time (40 hours/week), within the core business hours of 8:00am – 5:00pm, for 12 weeks during the summer months.  

Undergraduate, Graduate, student with completion of a minimum of one year of university studies. 

Must be enrolled in school the semester following your internship with Takeda. 

Please note that Takeda does not provide intern housing or a housing stipend.
The hourly pay rate range is $20.00 per hour - $46.00 per hour. The final pay rate offered for this internship may consider several factors including, but not limited to, location, skills, education, and experience.
EEO Statement
Takeda is proud in its commitment to creating a diverse workforce and providing equal employment opportunities to all employees and applicants for employment without regard to race, color, religion, sex, sexual orientation, gender identity, gender expression, parental status, national origin, age, disability, citizenship status, genetic information or characteristics, marital status, status as a Vietnam era veteran, special disabled veteran, or other protected veteran in accordance with applicable federal, state and local laws, and any other characteristic protected by law.
Locations
Boston, MA
Worker Type
Employee
Worker Sub-Type
Paid Intern (Fixed Term) (Trainee)
Time Type
Full time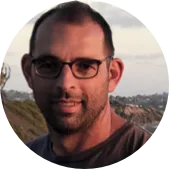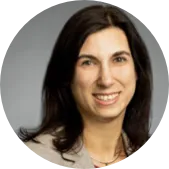 Our pipeline
Our internal research capabilities and external partnerships contribute to an R&D engine that has produced exciting new molecular entities (NMEs) across our core Therapeutic Areas. Check out our pipeline and see how we'll continue delivering a steady stream of next-generation therapies.
Inclusion

Here, you will feel welcomed, respected, and valued as a vital contributor to our global team.

Collaboration

A strong, borderless team, we strive together towards our priorities and inspiring mission.

Innovation

Bold initiatives, continuous improvement, and creativity are at the heart of how we bring scientific breakthroughs from the lab to patients.

Top Workplace

Recognized for our culture and way of working, we're one of only 15 companies to receive Top Global Employer® status for 2023.

Work-Life

Our people-first mission extends beyond patients to include their families, communities, and our own Takeda family.

Empowerment

Through trust and respect, you will have genuine support from leaders, managers, and colleagues to do your best work.
We're Steadfast In Our Commitment to Four Key Imperatives
Patient
Responsibly translate science into highly innovative medicines and accelerate access to improve lives worldwide.
People
Create an exceptional people experience.
Planet
Protect our planet.
Data & Digital
Transform Takeda into the most trusted, data-driven, outcomes-based biopharmaceutical company.
Join our talent community
Get customized job alerts sent right to your inbox. Plus, get the latest in company news and other important resources by signing up for our talent community.