Global Program Leader (GPL), Oncology
Boston, Massachusetts
Job Type: Full Time
Job Level: Senior
Travel: Minimal (if any)
Takeda has been translating science into breakthrough medicines for 240 years. Every step of the way, our teams have worked together to tackle some of the most challenging problems in drug discovery and development. Today, we're a driving force behind innovative therapies that make a lasting difference to millions of patients around the world.
In R&D, all of our history and potential comes together in an environment that welcomes diversity of thought and amplifies every voice. Working closely with colleagues, you'll play a key role in bringing our rich pipeline of products forward to help patients. Come join a team that's earned trust for more than two centuries, and find out how advancing transformative therapies at Takeda will shape your bright future.
Job ID R0087143 Date posted 04/14/2023 Location Boston, Massachusetts
By clicking the "Apply" button, I understand that my employment application process with Takeda will commence and that the information I provide in my application will be processed in line with Takeda'sPrivacy Noticeand Terms of Use. I further attest that all information I submit in my employment application is true to the best of my knowledge.
Job Description
Are you looking for a patient-focused, innovation-driven company that will inspire you and empower you to shine?
At Takeda, we are transforming the pharmaceutical industry through our R&D-driven market leadership and being a values-led company. To do this, we empower our people to realize their potential through life-changing work. Certified as a Global Top Employer, we offer stimulating careers, encourage innovation, and strive for excellence in everything we do. We foster an inclusive, collaborative workplace, in which our global teams are united by an unwavering commitment to deliver Better Health and a Brighter Future to people around the world.
Here, you will be a vital contributor to our inspiring, bold mission.
OBJECTIVES: 
The Global Program Leader is a seasoned leader fully dedicated, responsible and accountable for overarching Global Program(s) in the Oncology therapeutic Area.  As the leader of one or more Global Project Teams (GPTs), the GPL is accountable for defining the asset strategy and for leading all development and life-cycle management (LCM) projects associated with an asset from the time of preclinical candidate nomination to when it completes all registration-enabling studies as a marketed product.  The guiding framework is defined by Takeda values of Patient-Trust-Reputation-Business. The GPL may represent the GPL/GPT community in enterprise-wide initiatives to improve timelines/cost to market (e.g. remote trials, improving asset strategy)
GPLs are experienced, versatile and highly strategic enterprise leaders
GPLs are highly collaborative cross-functional leaders who consistently driving top performance and delivering against challenging goals
GPLs are committed to simultaneously driving regulatory approval as well as launch and global patient access
GPLs ensure that risks and challenges are addressed proactively and collaboratively with partner functions, with joint decision making when appropriate to drive, deliver and maximize asset value
GPLs are effective in communicating at appropriate level of detail to partners and stakeholders
This is best achieved by a unique fit for purpose combination of skills reflected in these critical skill categories.  Additional information in the Knowledge and Skills section. 
Inspirational Leadership
Strategic Vision
Strong Analytical Credibility
Execution Skills
Stakeholder Relationship Management
Program Strategy, Activity Planning and Execution
Oversees and leads all activities involved in interactions with FDA and other regulatory authorities and key opinion leaders relevant to assigned compounds in collaboration with the respective functions. 
Proactive identification of challenges and development of contingency plans as appropriate.
Leads the Global Program in setting program vision, strategy, goals, priorities and long-term plans and schedules. Aligns cross-functional, cross-divisional project goals with Takeda business needs and strategies.
Works closely with the Global Program Manager (GPM) in order to provide strategic, process, and operational leadership to multiple GPTs and Takeda functions in the successful delivery of projects from discovery to

commercialization and life-cycle management (LCM) activities. 

Could manage 3-5 projects for across all phases of development including innovative early POM/POC in novel mechanisms with less-defined regulatory pathways through large-scale Phase III/submission projects and global launch projects.
Links GPT cross-functional sub-teams, such as the Clinical Subteam, Commercial Subteam, Pharmaceutical Sciences (CMC) Subteam, etc. to the GPT through function-based subteam leaders to execute according to the Enterprise GPT Playbook, align and ensure transparency of all

program-related

activities.
Provides leadership and support to Therapeutic Area (TA) Leaders and Sub-team leaders to set the vision and direction for the TA and prioritizes all aspects of projects within a global program.
Reports on progress of projects, plans/plan changes, critical path, possible scenario and issues/risks/impact to TA Unit and Takeda executive management through internal or external reviews of global programs.
Leads key business initiatives:  for example, evaluates new opportunities (i.e.: in-licensing candidates, impact of change in market conditions or availability of new project data in disease areas where Takeda has little or no previous experience) and provides overall support for feasibility studies on potential global programs-non exhaustive list
Fiscal Responsibility
Accountable with the responsible GPM for project operating budgets within the global program; monitor and control expenditures; manages variance between budgeted and actual expenditures of time, dollars, and personnel while meeting overall Takeda financial objectives.
Resource and Issue Management
Responsible for evaluation of external interactions in the context of overall development strategies using complex problem solving in the region but in context of a global environment.
Manages internal and external resources (people, information, technologies, time, and capital); allocates project resources appropriately, given division, function and individual goals and objectives to align with business imperatives.
Proactively and regularly identifies/monitor project risks before they transform into issues and develops contingency plans; communicates timely and proactively project-related issues to senior executive management and manages issues to resolution.
Consults with TAU, Franchise Leadership and Portfolio Office to deliver accurate and timely project status and deliverable information to enable the organization to focus on key priorities and enhance its ability to deliver work (e.g., studies/projects) on-time and on-budget (including proficient use of systems to improve reporting or access to data).
Change Management
Proactively responds to the dynamics of a changing marketplace; directs adjustments in functional or cross-divisional plans in response to changes in strategic direction. Change management agent for the GPT.
Contributes to the creation and maintenance of systems/databases for the purpose of tracking key performance indicators (KPIs), trending, learning, and improving decisions regarding program performance and continuance.
Matrix Team Management
Provides mentorship to the members of the teams that they oversee. Partners with functional leaders to advice and mentors team members on professional development opportunities.
Provides matrix management, strategic and tactical leadership to GPT members who are responsible for leading the key deliverables or functional sub-teams within individual projects. Sub-team leads are primarily accountable to the GPL. Stakeholder management is also an expectation as a result of the highly matrixed work environment.
EDUCATION, EXPERIENCE, KNOWLEDGE AND SKILLS: 
Required:
Advanced scientific degree (MD, or PhD, or PharmD)

Minimum of 12 years related experience in the pharmaceutical industry, with working knowledge of research and development and commercial operations

Minimum 8 years interdisciplinary global experience with complex projects including strategy and execution and matrix team management
Preferred:
Advanced

degree in science or business is desired
Oncology experience
Broad business/enterprise orientation is highly preferred
Managed multiple

NME global approvals

Passionate about developing others into future leaders
Takeda is proud in its commitment to creating a diverse workforce and providing equal employment opportunities to all employees and applicants for employment without regard to race, color, religion, sex, sexual orientation, gender identity, gender expression, parental status, national origin, age, disability, citizenship status, genetic information or characteristics, marital status, status as a Vietnam era veteran, special disabled veteran, or other protected veteran in accordance with applicable federal, state and local laws, and any other characteristic protected by law.
WHAT TAKEDA CAN OFFER YOU:
401(k) with company match and Annual Retirement Contribution Plan
Tuition reimbursement Company match of charitable contributions
Health & Wellness programs including onsite flu shots and health screenings
Generous time off for vacation and the option to purchase additional vacation days
Community Outreach Programs
Base Salary Range: 194,000.00 to 278,000.00. Employees may also be eligible for Short Term and Long-Term Incentive benefits. Employees are eligible to participate in Medical, Dental, Vision, Life Insurance, 401(k), Charitable Contribution Match, Holidays, Personal Days & Vacation, Tuition Reimbursement Program and Paid Volunteer Time Off. 
The final salary offered for this position may take into account a number of factors including, but not limited to, location, skills, education, and experience.
Empowering Our People to Shine
Discover more at takedajobs.com
No Phone Calls or Recruiters Please.
#LI-JT1
EEO Statement
Takeda is proud in its commitment to creating a diverse workforce and providing equal employment opportunities to all employees and applicants for employment without regard to race, color, religion, sex, sexual orientation, gender identity, gender expression, parental status, national origin, age, disability, citizenship status, genetic information or characteristics, marital status, status as a Vietnam era veteran, special disabled veteran, or other protected veteran in accordance with applicable federal, state and local laws, and any other characteristic protected by law.
Locations
Boston, MA
Worker Type
Employee
Worker Sub-Type
Regular
Time Type
Full time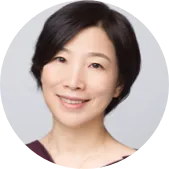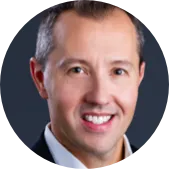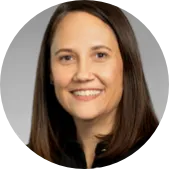 Shining a light on new perspectives
Inclusion

Here, you will feel welcomed, respected, and valued as a vital contributor to our global team.

Collaboration

A strong, borderless team, we strive together towards our priorities and inspiring mission.

Innovation

Bold initiatives, continuous improvement, and creativity are at the heart of how we bring scientific breakthroughs from the lab to patients.

Top Workplace

Recognized for our culture and way of working, we're one of only 15 companies to receive Top Global Employer® status for 2023.

Work-Life

Our people-first mission extends beyond patients to include their families, communities, and our own Takeda family.

Empowerment

Through trust and respect, you will have genuine support from leaders, managers, and colleagues to do your best work.
We're Steadfast In Our Commitment to Four Key Imperatives
Patient
Responsibly translate science into highly innovative medicines and accelerate access to improve lives worldwide.
People
Create an exceptional people experience.
Planet
Protect our planet.
Data & Digital
Transform Takeda into the most trusted, data-driven, outcomes-based biopharmaceutical company.
Join our talent community
Get customized job alerts sent right to your inbox. Plus, get the latest in company news and other important resources by signing up for our talent community.