Associate Director, US Health Economics & Outcomes Research (HEOR) Oncology Lead
Boston, Massachusetts
Associate Director, US Health Economics & Outcomes Research (HEOR) Oncology Lead
Job ID R0106367
Date posted Sep. 20, 2023
Location Boston, Massachusetts
By clicking the "Apply" button, I understand that my employment application process with Takeda will commence and that the information I provide in my application will be processed in line with Takeda'sPrivacy Noticeand Terms of Use. I further attest that all information I submit in my employment application is true to the best of my knowledge.
Job Description
About the role:
As a member of Takeda Oncology, your work will contribute to our bold, inspiring vision: We aspire to cure cancer. Here, you'll build a career grounded in purpose and be empowered to deliver your best. You will report to the Head of Global Economics and work collaboratively with the Brand Marketing team. This is a customer-facing position contributing to the successful development and commercialization of new and innovative peri-approval and marketed medicines in the United States (US). This role will sit in the Global Health Economics & US HEOR, part of the Global Patient Value, Policy & Access (PVPA) function but will focus on US HEOR
How you will contribute:
Work within a multidisciplinary, matrixed organization, to support the development and creation of US PVA and HEOR strategies to elucidate unmet clinical, economic and patient-centered needs, and value propositions that differentiate Takeda Oncology medicines for payers, policymakers, healthcare providers, consumers and other stakeholders

Lead multiple HEOR work streams such as, but not limited to:

o   Retrospective studies of existing databases to assess patient characteristics, treatment patterns including drug utilization and adherence, and associated clinical, economic and/or patient-reported outcomes

o   Cross-sectional surveys of patients, caregivers, health care providers/practitioners, and/or payers

o   Literature reviews and assessments exploring burden of illness and/or comparative efficacy and effectiveness

o   Health economics models (e.g., cost-effectiveness and budget impact)

o   Support submission of Oncology Pathway reviews

o   Support the conceptualization of value-based contract (VBC) options, develop VBC toolkits, and assess their commercial impact and effect on cost-effectiveness and budget impact

Promote effective communication of study findings as appropriate, in conference presentations, publications, dossiers and other means, and communicate with relevant internal and external audiences, which may include regulators, health care providers/practitioners, payers, health systems, patients and others

In close partnership with the PVA team, identify and support opportunities for collaborative real-world evidence outcomes with, for example, Integrated Distribution Networks (IDNs), Accountable Health Organizations (ACOs), Pathway Organizations and emerging oncology care delivery systems to support Takeda Oncology portfolio from multiple stakeholders' perspectives

Upon request, coordinate and deliver scientific, pharmacoeconomic and disease awareness information as presentations or other forms of scientific exchanges to regionally and nationally based managed care organizations, pharmacy benefits management companies, government payers, health care systems, and other organizations or professionals that are involved with health care policy, disease management/quality improvement, comparative effectiveness, and medication formulary decisions.

Develop and manage strong collaborations with HEOR key opinion leaders and contribute to build and strengthen relationships with external customers
Minimum Requirements/Qualifications:
Advanced Degree (Ph.D or PharmD) in Pharmacy, Health Economics, Medicine, Public Health, Health Services Research or related field

6 to 8 years relevant experience in the healthcare industry (e.g., life sciences company, research organization, academic institution or governmental agency) with direct experience in management of applied HEOR research in the multi-disciplinary drug development and commercialization environment and process (involving multiple stakeholders) and interaction with external customers

In-depth knowledge of the US healthcare system

Direct experience with customer interactions and engagements (e.g., Specialty Pharmacies, pharmacy Group Purchasing Organizations [GPO], Pathway Organizations) developing partnerships and strengthen alliances, assess opportunities for projects and data agreements, and gain valuable industry insights

Demonstrated expertise and hands-on experience in applied HEOR (such as, but not limited to, health services evaluation, patient registries, retrospective or prospective observational studies, patient-reported outcomes/health-related quality of life assessment, health economic modeling and analysis [e.g., meta-analysis, indirect treatment comparisons]) 

Knowledge and understanding of clinical and epidemiological information, innovative pricing models, methods of analysis of large databases (e.g., claims data, electronic health records) and the major areas of Outcomes Research (e.g., patient-reported outcomes [PROs])

Demonstrated track record of peer-reviewed scientific publications, dossier development, and strategic, customer-focused HEOR materials and tools development is expected

Strong ability/desire to work in a highly matrixed organization

Influencing skills (one on one and in group setting) – consensus builder with ability to effective drive decision making

Strong analytical capabilities and excellent communication skills (written and oral) and ability to translate technical issues to non-technical experts
PREFERRED QUALIFICATIONS
Previous experience in Oncology

Direct payer and customer facing and engagement experience, and experience in product commercialization
TRAVEL REQUIREMENTS
This position is based in Cambridge, MA
25% to 50% of Domestic travel will be required
Some International travel may be required
What Takeda can offer you:
Comprehensive Healthcare: Medical, Dental, and Vision

Financial Planning & Stability: 401(k) with company match and Annual Retirement Contribution Plan

Health & Wellness programs including onsite flu shots and health screenings

Generous time off for vacation and the option to purchase additional vacation days

Community Outreach Programs and company match of charitable contributions

Family Planning Support

Flexible Ways of Working

Tuition reimbursement
More about us:
At Takeda, we are transforming patient care through the development of novel specialty pharmaceuticals and best in class patient support programs. Takeda is a patient-focused company that will inspire and empower you to grow through life-changing work.
Certified as a Global Top Employer, Takeda offers stimulating careers, encourages innovation, and strives for excellence in everything we do. We foster an inclusive, collaborative workplace, in which our teams are united by an unwavering commitment to deliver Better Health and a Brighter Future to people around the world.
This position is currently classified as "hybrid" in accordance with Takeda's Hybrid and Remote Work policy.
In accordance with the CO Equal Pay Act, Colorado Applicants Are Not Permitted to Apply.
#LI-Hybrid
EEO Statement
Takeda is proud in its commitment to creating a diverse workforce and providing equal employment opportunities to all employees and applicants for employment without regard to race, color, religion, sex, sexual orientation, gender identity, gender expression, parental status, national origin, age, disability, citizenship status, genetic information or characteristics, marital status, status as a Vietnam era veteran, special disabled veteran, or other protected veteran in accordance with applicable federal, state and local laws, and any other characteristic protected by law.
Locations
Boston, MA
Worker Type
Employee
Worker Sub-Type
Regular
Time Type
Full time
Business Area Overview
At Takeda Oncology, we aspire to cure cancer, with inspiration from patients and innovation from everywhere. We value employees with diverse perspectives and backgrounds. As a member of our team, you would bring your unique perspective to help us achieve our aspiration and help us demonstrate our commitment to patients on a daily basis.
We ensure a tight connection from research to development to commercialization to rapidly meet the needs of the cancer community, optimizing our ability to bring transformative medicines to patients. Our demonstrated leadership in the treatment of hematologic cancers and solid tumors combined with cutting-edge science through multiple platforms, partnerships and therapeutic approaches, enable us to bring novel medicines to patients worldwide.
At Takeda, you will have access to the resources of a company with over 200 years of heritage, a diverse and robust pipeline, a values-driven culture and career development opportunities.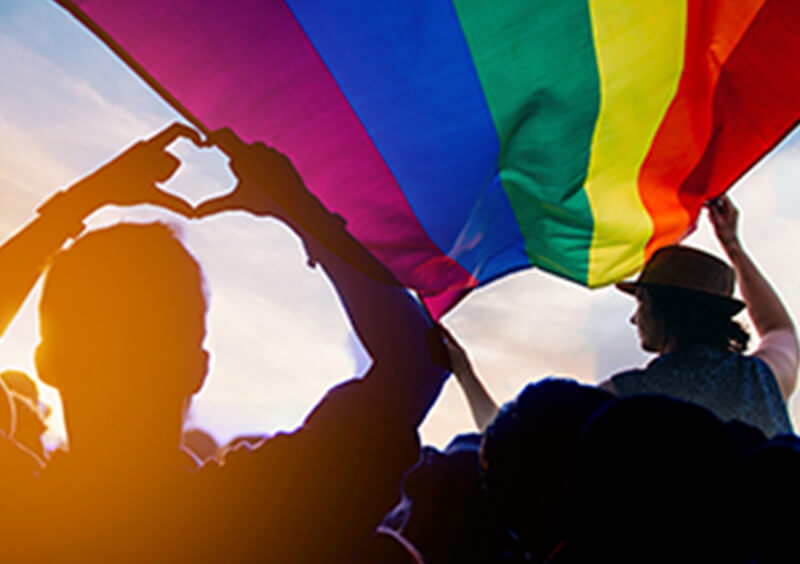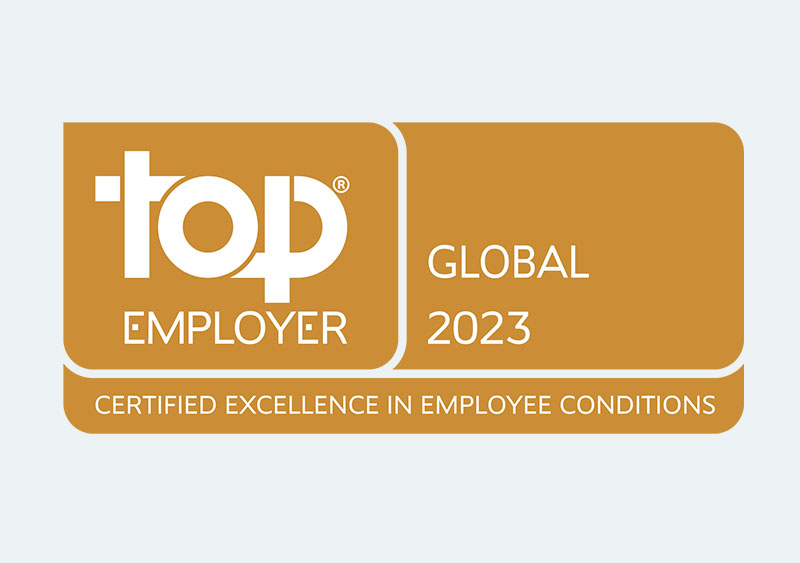 A Global Top Employer
Takeda is a global, values-based, R&D-driven biopharmaceutical leader headquartered in Japan, committed to discover and deliver life-transforming treatments, guided by our commitment to patients, our people and the planet.
It's not about the headlines at Takeda, it's about doing the right thing.

Brendan Turner

Marketing Manager
Working at Takeda
Inclusion

Here, you will feel welcomed, respected, and valued as a vital contributor to our global team.

Collaboration

A strong, borderless team, we strive together towards our priorities and inspiring mission.

Innovation

Bold initiatives, continuous improvement, and creativity are at the heart of how we bring scientific breakthroughs from the lab to patients.

Top Workplace

Recognized for our culture and way of working, we're one of only 15 companies to receive Top Global Employer® status for 2023.

Work-Life

Our people-first mission extends beyond patients to include their families, communities, and our own Takeda family.

Empowerment

Through trust and respect, you will have genuine support from leaders, managers, and colleagues to do your best work.
We Take Action by Focusing on Our Four Priorities
Create an exceptional people experience
Responsibly translate science into highly innovative, life-changing medicines and vaccines
Protect our planet
Unleash the power of data and digital
Job Alerts
Would you like to receive relevant opportunities in your inbox as soon as they're posted?
SIGN UP
Talent Network
Are you interested in company news, attending career events, and hearing more from Takeda?
Join
By submitting your information, you acknowledge that you have read our privacy policy and consent to receive email communication from Takeda Pharmaceuticals.