Associate Director, Innovation and Change Management - Process Training and Digital Solutions
Remote
Job Type: Full Time
Job Level: Senior
Travel: Minimal
At Takeda, we exist to create better health for people and a brighter future for the world. While we continually evolve science and technology, our ambition remains steadfast — we move science forward so we can transform more lives. The Global Development Office (GDO) maintains a laser focus on Study Management and Site Engagement, Clinical Trial Innovation, Clinical Supply Chain and Patient Safety to ensure absolute quality and enable the predictable delivery of our innovative pipeline.
Through its collaborative process, the GDO team leverages data, digital and analytics to improve speed, quality, performance and predictability within every area of clinical development. We're building a platform to visualize operational data and enable predictive analytics, while leveraging digital technologies to support clinical supply chain and patient safety. GDO also partners with external organizations and leading academic institutions, such as MIT, to spark innovation in AI and Machine Learning focused on better patient outcomes.
At the heart of GDO are our people: we are committed to building a more diverse, equitable and inclusive culture not only within our own walls and our communities, but also across our clinical trials. It is our passion for people that transforms our work into meaningful action. Come join a team that has earned trust for more than two centuries and advances transformative therapies with honesty, integrity and fairness.
Job ID R0104919 Date posted 11/30/2023 Location Remote
By clicking the "Apply" button, I understand that my employment application process with Takeda will commence and that the information I provide in my application will be processed in line with Takeda'sPrivacy Noticeand Terms of Use. I further attest that all information I submit in my employment application is true to the best of my knowledge.
Job Description
The mission of the Process, Training and Digital Solutions within Innovation & Data is to drive innovative ways of working to enable a fit-for-purpose clinical trial delivery operating model.  We bring together people, process, data and technology with a focus oncontinuous improvement to deliver medicines to patients faster.
The Associate Director,Innovation & Change Managementis responsible forleading the development, adoption and change management efforts for the clinicaltrial deliveryoperating model and ongoing optimization initiatives. This includes facilitation, project management and change expertise with a focus onbringing innovative approaches to ways of working and encouraging new ideas from subject matter experts to maximize clinical trial delivery process efficiency while ensuring regulatory compliance.
The Associate Director of Innovation & Change Management is expected to:
Manage a portfolio of Process Trailing and Digital Solutions change initiatives for Clinical Trial Development Future Fit Ways of Working, setting cross functional strategyand driving adoption 

Lead change management strategy development and implementation efforts including establishing well-defined transparent project plans,creating content, reference documents and tools ensure successful and on-time implementation

Act as workstream lead for related Future Fit Ways of Working initiatives, leading activities to support system process definition, training, and adoption

Proactively identify, track, manage and escalate action items, risks, issues, decisions, and dependencies. 

Monitor and measure effectiveness of change initiatives and identify areas of improvement, bringing in lessons learned to apply across change management initiatives and teams

Proactively monitor and maintain project-related end-to-end customer/business experiences. Coordinate across workstreams and Future Fit elements to engage and influence relevant stakeholders, meet project milestones, and drive alignment 

Ensure ongoing appropriate change management strategy to support quality oversight and governance of the clinical trial delivery operatingin accordance with R&D policies 

Lead and coach members responsible for driving change management efforts. Provide subject matter expertise to teams to ensure change management plans are integrated into project plans

Manage integrated and coordinated view of change activities across Research and Development that impact operations and our people

Perform additional change management and innovation activities for PTDS as required
CORE ELEMENTS RELATED TO THIS ROLE
Experience with the pharmaceutical Industry, including research and development and clinical trials conduct

Proven experience developing and leading change management for clinical trial delivery or equivalent

Excellent communicator, able to persuasively convey both ideas and data, verbally and in writing and delivery

Provide input to highly complex decisions that impact overall R&D

Ability to seek diverse input from multiple stakeholders to drive innovative solutions

Ability to incorporate feedback and ensure decisions are implemented swiftly to yield flawless execution  

Forward thinking with the ability to recommend, influence and implement organizational change and continuous innovation

Identifies opportunities and anticipates changes in the business landscape through an understanding and ongoing assessment of the environment affecting the business

Role models respect and inclusion, creating a culture that fosters innovation

Enables strategies for effecting change, controlling change, and helping people to adapt to change

Proactively identifies project issues before they arise and develops contingency plans; Communicates project-related issues to senior leadership and manages issuesto resolution
Ability to work in a global organization with a high degree of complexity and understand broader, enterprise level perspective  

Ability to recruit, mentor and develop direct and indirect team members 

Embraces and demonstrates a diversity and inclusion mindset and role models these behaviors for the organization

Role models respect and inclusion, creating a culture that fosters innovation
EDUCATION, BEHAVIOURAL COMPETENCIES AND SKILLS:
BS, MS or equivalent

Minimum of 8+years program/project management experience leading complex multi-disciplinary projects in a global environment, PMP (Project Management Professional) certification is a plus

Minimum of 3+ years of change management experience leading complex program initiatives across multiple functional stakeholders and teams. Experience working 

Minimum of 2+ years clinical research experience in pharmaceutical or biotechnology field

Solid knowledge of clinical trial management and/or GCP compliance processes

Experience in problem solving, negotiations and collaborative team building with direct reports and other stakeholders is required

Comprehensive knowledge of regulatory requirements governing clinical trials and industry best practices

Must be able to efficiently utilize computer software programs such as Microsoft Officeproject management and presentations

Demonstrated ability to positively influence outcomes, key project decisions, and strategic problem-solving 

Proven ability to communicate clearly and present key information objectively to all levels of the organization including executive management 

Experience in stakeholder relationship management. Influential in orchestrating key stakeholders and project teams to turn vision into reality.

Experience with matrix organization, business projects, multi-disciplinary teams or strategic change management projects

Excellent oral and written communication skills, business acumen, and enterprise knowledge

Understand design thinking and can explain and convince stakeholders.

Work with virtual/agile teams in different locations, aligning and adapting different work, culture, and communication styles

Effectively communicate complex problems and proposed solutions across various levels of the organization

Function well under pressure in a changing environment
ADDITIONAL INFORMATION
This position is currently classified as "remote" in accordance with Takeda's Hybrid and Remote Work policy.

Base Salary Range: $143,500 to $205,000. Employees may also be eligible for Short Term and Long-Term Incentive benefits. Employees are eligible to participate in Medical, Dental, Vision, Life Insurance, 401(k), Charitable Contribution Match, Holidays, Personal Days & Vacation, Tuition Reimbursement Program and Paid Volunteer Time Off.

The final salary offered for this position may take into account a number of factors including, but not limited to, location, skills, education, and experience.
EEO Statement
Takeda is proud in its commitment to creating a diverse workforce and providing equal employment opportunities to all employees and applicants for employment without regard to race, color, religion, sex, sexual orientation, gender identity, gender expression, parental status, national origin, age, disability, citizenship status, genetic information or characteristics, marital status, status as a Vietnam era veteran, special disabled veteran, or other protected veteran in accordance with applicable federal, state and local laws, and any other characteristic protected by law.
Locations
Massachusetts - Virtual
Worker Type
Employee
Worker Sub-Type
Regular
Time Type
Full time
#LI-Remote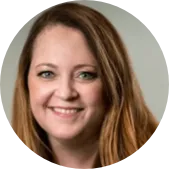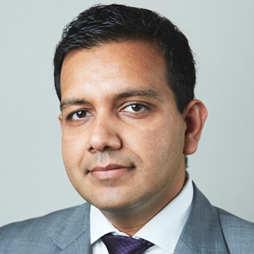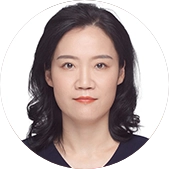 Shining a light on new perspectives
Our pipeline
Our internal research capabilities and external partnerships contribute to an R&D engine that has produced exciting new molecular entities (NMEs) across our core Therapeutic Areas. Check out our pipeline and see how we'll continue delivering a steady stream of next-generation therapies.
Inclusion

Here, you will feel welcomed, respected, and valued as a vital contributor to our global team.

Collaboration

A strong, borderless team, we strive together towards our priorities and inspiring mission.

Innovation

Bold initiatives, continuous improvement, and creativity are at the heart of how we bring scientific breakthroughs from the lab to patients.

Top Workplace

Recognized for our culture and way of working, we're one of only 15 companies to receive Top Global Employer® status for 2023.

Work-Life

Our people-first mission extends beyond patients to include their families, communities, and our own Takeda family.

Empowerment

Through trust and respect, you will have genuine support from leaders, managers, and colleagues to do your best work.
We're Steadfast In Our Commitment to Four Key Imperatives
Patient
Responsibly translate science into highly innovative medicines and accelerate access to improve lives worldwide.
People
Create an exceptional people experience.
Planet
Protect our planet.
Data & Digital
Transform Takeda into the most trusted, data-driven, outcomes-based biopharmaceutical company.
Join our talent community
Get customized job alerts sent right to your inbox. Plus, get the latest in company news and other important resources by signing up for our talent community.