BI / Data Scientist / Analyst (w/m/d) Onkologie
Berlin, Germany
BI / Data Scientist / Analyst (w/m/d) Onkologie
Job ID R0081084
Date posted Nov. 29, 2022
Location Berlin, Germany
By clicking the "Apply" button, I understand that my employment application process with Takeda will commence and that the information I provide in my application will be processed in line with Takeda'sPrivacy Noticeand Terms of Use. I further attest that all information I submit in my employment application is true to the best of my knowledge.
Job Description
People First - Bei Takeda setzen wir uns dafür ein, die Gesundheit und das Wohlbefinden aller Menschen zu verbessern und ihnen eine bessere Zukunft zu ermöglichen. Es ist unsere Leidenschaft, die jeden Job in sinnvolles Handeln verwandelt. Unsere Mitarbeiter sind das Herz von Takeda.
Suchen Sie ein patientenzentriertes und innovationsorientiertes Unternehmen, das Sie inspiriert und Ihre Karriere fördert? Dann kommen Sie zu uns.
Für unsere Vertriebsorganisation in Berlin suchen wir zum nächstmöglichen Zeitpunkt in Vollzeit in einer Befristung (18 Monate) einen
BI / Data Scientist / Analyst (w/m/d) Onkologie
Ihre Aufgaben im Detail:
Sie sind verantwortlich für das Business Intelligence Reporting im Bereich Onkologie und wenden Ihre Analyse- und Business-Intelligence-Kenntnisse zielsicher an, um aus komplexen Datensätzen aussagekräftige Erkenntnisse zu gewinnen
Sie generieren entscheidungs- und performancerelevanten Informationen und deren Aufbereitung und Visualisierung zur Optimierung von Außendienst- und Marketingaktivitäten
Sie unterstützen die wichtigsten Aspekte des Datenmodellierungszyklus: Von der Definition von Geschäftsfragen über die Datenbeschaffung /-aufbereitung, Modellentwicklung und bis zur Gewinnung von Erkenntnissen
Entwicklung von Power BI Reports für eine effektive und benutzerfreundliche Generierung von Erkenntnissen
Sie entwerfen, entwickeln und pflegen mittels Power BI automatisierte und benutzerfreundliche Berichte & Dashboards
Sie nutzen das interne SQL Datawarehouse für die Erstellung der Power BI Reports und führen Qualitätsprüfungen an Datensätzen durch
Sie erstellen Ad-Hoc Analysen und Standardreports als Entscheidungsgrundlage für die verschiedenen Funktionsbereiche innerhalb der Business Unit Onkologie und präsentieren diese entsprechend
Sie analysieren nationale und regionale Marktdaten sowie interne Aktivitäts- und Finanzdaten
Sie freuen sich darauf die Entwicklung innovativer, AI-gestützter Lösungen voranzutreiben
Sie beraten bei der Einführung von Leistungskennzahlen und ermöglichen in Ihrer Funktion data-driven decision-making
Sie unterstützen die Business Unit Onkologie in der Zusammenarbeit mit den CRM- und BI-Spezialisten.
Das bringen Sie mit:
Abgeschlossenes Studium vorzugsweise im Bereich Informatik, Mathematik, Wirtschafts-, Naturwissenschaften oder vergleichbar
Fortgeschrittene Kenntnisse in PowerBI, SQL-Datenbanken und Datenbankarchitektur
Grundlegendes Verständnis von CRM-Systemen
Sehr gute Kenntnisse in MS-Office , insbesondere Excel und PowerPoint
Hervorragende analytische und konzeptionelle Kompetenz, eine ziel- und ergebnisorientierte Arbeitsweise sowie Sorgfalt, Genauigkeit, gutem Zeitmanagement,  hohen Engagement, Zuverlässigkeit und Verantwortungsbewusstsein werden mitgebracht
Kenntnisse des deutschen Pharmamarktes, seiner speziellen Gegebenheiten und pharmazeutischer Marktforschungsdaten sind von Vorteil
Sie arbeiten gerne in abteilungsübergreifenden, interdisziplinären Teams
Sie besitzen die Fähigkeit, komplizierte Inhalte anschaulich, nachvollziehbar und zielgruppengerecht darzustellen
Fließende Deutsch- und sehr gute Englischkenntnisse in Wort und Schrift  
Das bieten wir Ihnen:
Ein kollegiales, offenes und wertschätzendes Arbeitsklima
Eine abwechslungsreiche Tätigkeit mit viel Eigenverantwortung
Regelmäßige Weiterbildung
Gehalt- und Sozialleistungen wie betriebliche Altersvorsorge, Dienst-Handy, Mitarbeiterrabatte, Essenszuschuss, Mitarbeiteraktienprogramm
Flexible Arbeitszeiten und Homeoffice (nur 40% im Büro)
Die Gesundheit steht für uns im Vordergrund. Daher bieten wir ein umfangreiches Gesundheitspaket für unsere Mitarbeiter mit Grippeschutzimpfungen, Augenuntersuchungen, diverse Zuschüsse für Sportkurse/Fitness, Bildschirmarbeitsplatzbrillen und eine Gruppenunfallversicherung, welche auch das Privatleben abdeckt.
Empowering our people to shine
Wir bei Takeda orientieren uns an unseren vier Grundwerten des Takeda-ism: Integrität, Fairness, Ehrlichkeit und Ausdauer.  Diese repräsentieren, wer wir sind und wie wir handeln. Sie helfen uns, Entscheidungen zu treffen, auf die wir heute und in Zukunft stolz sein können. Wir befähigen unsere Mitarbeiter, ihr volles Potenzial zu entfalten. Als Global Top Employer, bieten wir spannende Karrierepfade, fördern Innovation und streben bei allem, was wir tun, nach Höchstleistung. Takeda fördert ein integratives, kollaboratives und internationales Arbeitsumfeld, in dem unsere Teams durch ihr unermüdliches Engagement für unser Ziel - die Gesundheit der Menschen zu verbessern und der Welt eine schönere Zukunft zu ermöglichen - vereint sind. Erfahren Sie mehr unter takedajobs.com.
Engagement für Vielfalt, Gleichbehandlung und Inklusion
Takeda setzt sich für Vielfalt, Gleichbehandlung und Inklusion ein. Einstellungsentscheidungen basieren auf der Qualifikation für die Position und werden unabhängig von Geschlecht, ethnischer Herkunft, Religion, sexueller Orientierung, Alter oder Behinderung getroffen.
Wenn Sie an dieser anspruchsvollen Tätigkeit interessiert sind, freuen wir uns auf Ihre Bewerbung über unser Onlinetool!
Für weitere Fragen, kontaktieren Sie bitte: Jennifer Kriedemann |Talent Acquisition Partner BU EUCAN | E-Mail: Jennifer.Kriedemann@takeda.com
Locations
DEU - Berlin - Wirtschaftswunder
Worker Type
Employee
Worker Sub-Type
Fixed Term (Fixed Term)
Time Type
Full time
Business Area Overview
At Takeda Oncology, we aspire to cure cancer, with inspiration from patients and innovation from everywhere. We value employees with diverse perspectives and backgrounds. As a member of our team, you would bring your unique perspective to help us achieve our aspiration and help us demonstrate our commitment to patients on a daily basis.
We ensure a tight connection from research to development to commercialization to rapidly meet the needs of the cancer community, optimizing our ability to bring transformative medicines to patients. Our demonstrated leadership in the treatment of hematologic cancers and solid tumors combined with cutting-edge science through multiple platforms, partnerships and therapeutic approaches, enable us to bring novel medicines to patients worldwide.
At Takeda, you will have access to the resources of a company with over 200 years of heritage, a diverse and robust pipeline, a values-driven culture and career development opportunities.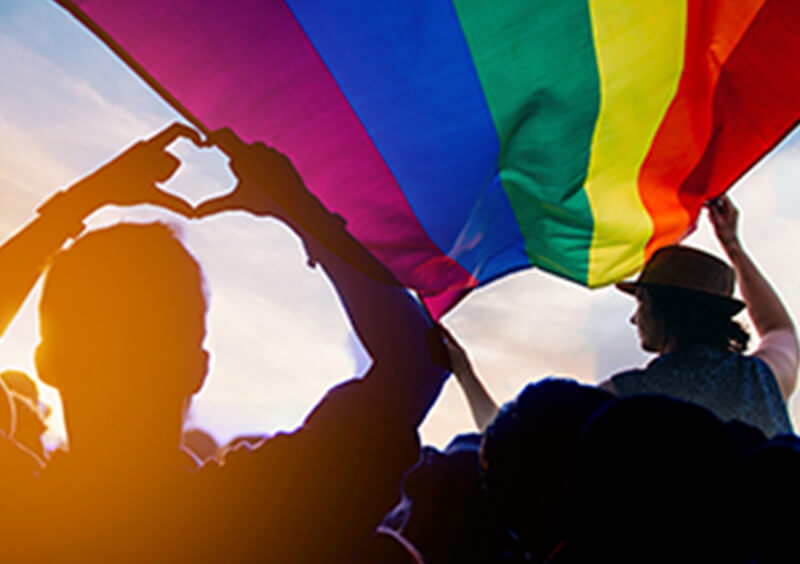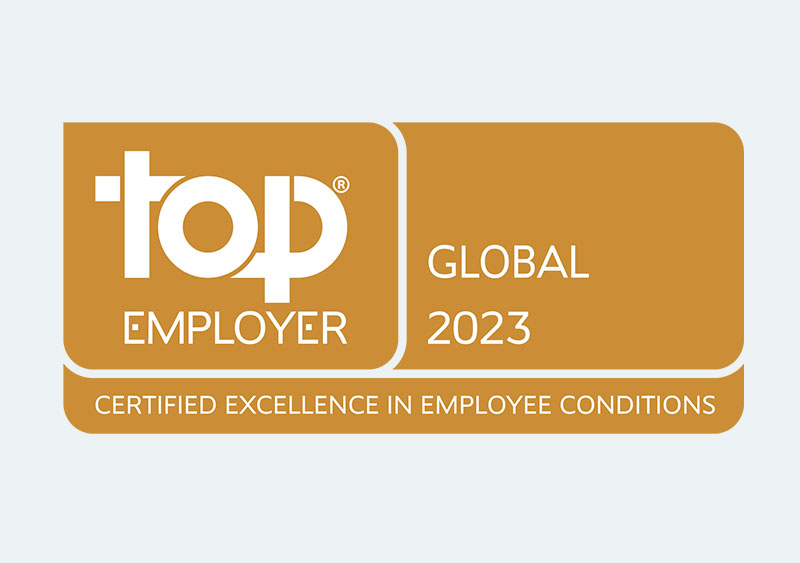 A Global Top Employer
Takeda is a global, values-based, R&D-driven biopharmaceutical leader headquartered in Japan, committed to discover and deliver life-transforming treatments, guided by our commitment to patients, our people and the planet.
It's not about the headlines at Takeda, it's about doing the right thing.

Brendan Turner

Marketing Manager
Working at Takeda
Inclusion

Here, you will feel welcomed, respected, and valued as a vital contributor to our global team.

Collaboration

A strong, borderless team, we strive together towards our priorities and inspiring mission.

Innovation

Bold initiatives, continuous improvement, and creativity are at the heart of how we bring scientific breakthroughs from the lab to patients.

Top Workplace

Recognized for our culture and way of working, we're one of only 15 companies to receive Top Global Employer® status for 2023.

Work-Life

Our people-first mission extends beyond patients to include their families, communities, and our own Takeda family.

Empowerment

Through trust and respect, you will have genuine support from leaders, managers, and colleagues to do your best work.
We Take Action by Focusing on Our Four Priorities
Create an exceptional people experience
Responsibly translate science into highly innovative, life-changing medicines and vaccines
Protect our planet
Unleash the power of data and digital