Assistant to Head of Medical Functions (m/w/d)
Berlin, Land Berlin
The Europe & Canada (EUCAN) Business unit supports Takeda's mission at a regional level and as the leader in rare diseases and specialty care, we champion better health and a brighter future for patients, healthcare providers and our people.
Across the EUCAN BU, patients come first in every decision we make. We develop strategic partnerships which deliver value for society and create a culture within which our people can thrive and reach their full potential.
Our mission is to empower and enable our people to fulfill their potential by embracing diversity and creating a high-performance, collaborative working environment. In the EUCAN region integrity is one of our key values. We put patients, trust and reputation before business and this is one of the main reasons why our people choose to work here.
Job ID R0110789 Date posted 11/10/2023 Location Berlin, Land Berlin
By clicking the "Apply" button, I understand that my employment application process with Takeda will commence and that the information I provide in my application will be processed in line with Takeda'sPrivacy Noticeand Terms of Use. I further attest that all information I submit in my employment application is true to the best of my knowledge.
Job Description
People First - Bei Takeda setzen wir uns dafür ein, die Gesundheit und das Wohlbefinden aller Menschen zu verbessern und ihnen eine bessere Zukunft zu ermöglichen. Es ist unsere Leidenschaft, die jeden Job in sinnvolles Handeln verwandelt. Unsere Mitarbeiter sind das Herz von Takeda.
Suchen Sie ein patientenzentriertes und innovationsorientiertes Unternehmen, das Sie inspiriert und Ihre Karriere fördert? Dann kommen Sie zu uns.
Wir suchen ab sofort einen Assistent (m/w/d) für unsere Head of Medical Functions in einer befristeten Anstellung (Elternzeitvertretung) in Teilzeit(30h/Woche) am Standort Berlin-Mitte bis zum 31.05.2025.
Ihre Aufgaben im Detail:
Unterstützung des Head of Medical Functions (Mitglied der Geschäftsleitung) im Tagesgeschäft
Selbständige Organisation des Büros
Erstellung von Korrespondenz sowie Protokollen in deutscher und englischer Sprache
Administrative Unterstützung von Projekten/Aktivitäten im Medical Bereich
Organisation und Follow-ups von internen Meetings
Terminverwaltung und Reiseorganisation
Verwaltung des Medical Budgets
Administrative Verantwortung für das Bestellverfahren
Rechnungsbearbeitung
Spesenabrechnung
Das bringen Sie mit:
Abgeschlossene kaufmännische oder vergleichbare Berufsausbildung
Mehrjährige Berufserfahrung als administrative Assistenz, bevorzugt im medizinischen Bereich bzw. in der pharmazeutischen Industrie
Sicherer Umgang mit MS-Office
Sehr gute Deutsch- und Englischkenntnisse in Wort und Schrift
Sorgfältige Arbeitsweise, Organisationstalent, gutes Zeitmanagement, Belastbarkeit, Flexibilität
Vorausschauendes Denken und Handeln, Eigeninitiative
Diskretion
Hohe kommunikative Kompetenz, Teamgeist sowie freundliches, professionelles Auftreten
Worauf Sie sich bei uns freuen können:
Ein kollegiales, offenes und wertschätzendes Arbeitsklima
Eine abwechslungsreiche Tätigkeit mit viel Eigenverantwortung
Regelmäßige Weiterbildung
Gehalt- und Sozialleistungen wie betriebliche Altersvorsorge, Mitarbeiterrabatte, Essenszuschuss, Mitarbeiteraktienprogramm
Flexible Arbeitszeiten und Homeoffice (nur 40% im Büro)
Die Gesundheit steht für uns im Vordergrund. Daher bieten wir ein umfangreiches Gesundheitspaket für unsere Mitarbeiter mit Grippeschutzimpfungen, Augenuntersuchungen, diverse Zuschüsse für Sportkurse/Fitness, Bildschirmarbeitsplatzbrillen und eine Gruppenunfallversicherung, welche auch das Privatleben abdeckt.
Empowering our people to shine
Wir bei Takeda orientieren uns an unseren vier Grundwerten des Takeda-ism: Integrität, Fairness, Ehrlichkeit und Ausdauer.  Diese repräsentieren, wer wir sind und wie wir handeln. Sie helfen uns, Entscheidungen zu treffen, auf die wir heute und in Zukunft stolz sein können. Wir befähigen unsere Mitarbeiter, ihr volles Potenzial zu entfalten. Als Global Top Employer, bieten wir spannende Karrierepfade, fördern Innovation und streben bei allem, was wir tun, nach Höchstleistung. Takeda fördert ein integratives, kollaboratives und internationales Arbeitsumfeld, in dem unsere Teams durch ihr unermüdliches Engagement für unser Ziel - die Gesundheit der Menschen zu verbessern und der Welt eine schönere Zukunft zu ermöglichen - vereint sind. Erfahren Sie mehr unter takedajobs.com.
Engagement für Vielfalt, Gleichbehandlung und Inklusion
Takeda setzt sich für Vielfalt, Gleichbehandlung und Inklusion ein. Einstellungsentscheidungen basieren auf der Qualifikation für die Position und werden unabhängig von Geschlecht, ethnischer Herkunft, Religion, sexueller Orientierung, Alter oder Behinderung getroffen.
Wenn Sie an dieser anspruchsvollen Tätigkeit interessiert sind, freuen wir uns auf Ihre Bewerbung über unser Onlinetool!
Für weitere Fragen kontaktieren Sie bitte: Jennifer Kriedemann/ Talent Acquisition Partner BU EUCAN / E-Mail: jennifer.kriedemann@takeda.com
Locations
DEU - Berlin - Wirtschaftswunder
Worker Type
Employee
Worker Sub-Type
Fixed Term (Fixed Term)
Time Type
Part time
Success
profile
What makes a successful team member within EUCAN at Takeda?
Agile
Analytical
Enthusiastic
Ambitious
Collaborative
Entrepreneurial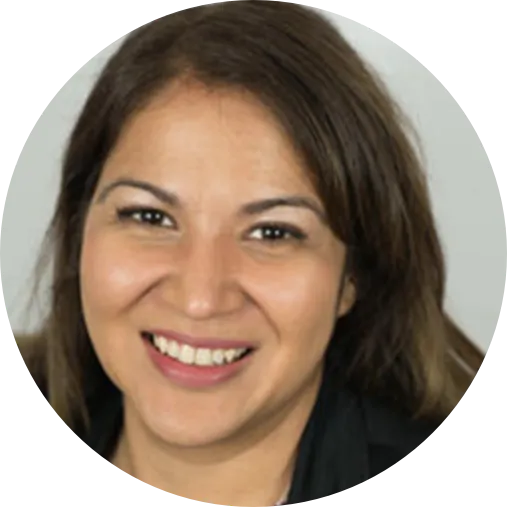 A Global Top Employer

Recognized for our culture and way of working, we're one of only 15 companies to receive Top Global Employer® status for 2023.

About Takeda

At Takeda, there is an unwavering commitment to putting patients first, and to creating a workplace that is underpinned by empowerment and focused on diversity, collaboration and steadfast values.

Europe & Canada Business Unit

Takeda in Europe and Canada (EUCAN) is delivering leading innovations in oncology, gastroenterology and rare diseases to provide better health and a brighter future for patients.
Inclusion

Here, you will feel welcomed, respected, and valued as a vital contributor to our global team.

Collaboration

A strong, borderless team, we strive together towards our priorities and inspiring mission.

Innovation

Bold initiatives, continuous improvement, and creativity are at the heart of how we bring scientific breakthroughs from the lab to patients.

Top Workplace

Recognized for our culture and way of working, we're one of only 15 companies to receive Top Global Employer® status for 2023.

Work-Life

Our people-first mission extends beyond patients to include their families, communities, and our own Takeda family.

Empowerment

Through trust and respect, you will have genuine support from leaders, managers, and colleagues to do your best work.
We're Steadfast In Our Commitment to Four Key Imperatives
Patient
Responsibly translate science into highly innovative medicines and accelerate access to improve lives worldwide.
People
Create an exceptional people experience.
Planet
Protect our planet.
Data & Digital
Transform Takeda into the most trusted, data-driven, outcomes-based biopharmaceutical company.
Join our talent community
Get customized job alerts sent right to your inbox. Plus, get the latest in company news and other important resources by signing up for our talent community.