Data Platforms Integration Engineer (Manager)
Bengaluru, Karnataka
At Takeda, we are guided by our purpose of creating better health for people and a brighter future for the world. Every corporate function plays a role in making sure we — as a Takeda team — can discover and deliver life-transforming treatments, guided by our commitment to patients, our people and the planet.
People join Takeda because they share in our purpose. And they stay because we're committed to an inclusive, safe and empowering work environment that offers exceptional experiences and opportunities for everyone to pursue their own ambitions.
Job ID R0107405 Date posted 09/25/2023 Location Bengaluru, Karnataka
By clicking the "Apply" button, I understand that my employment application process with Takeda will commence and that the information I provide in my application will be processed in line with Takeda'sPrivacy Noticeand Terms of Use. I further attest that all information I submit in my employment application is true to the best of my knowledge.
Job Description
The Future Begins Here
At Takeda, we are leading digital evolution and global transformation. By building innovative solutions and future-ready capabilities, we are meeting the need of patients, our people, and the planet.
Bengaluru, the city, which is India's epicenter of Innovation, has been selected to be home to Takeda's recently launched Innovation Capability Center. We invite you to join our digital transformation journey. In this role, you will have the opportunity to boost your skills and become the heart of an innovative engine that is contributing to global impact and improvement.  
At Takeda's ICC we Unite in Diversity
Takeda is committed to creating an inclusive and collaborative workplace, where individuals are recognized for their backgrounds and abilities they bring to our company. We are continuously improving our collaborators journey in Takeda, and we welcome applications from all qualified candidates. Here, you will feel welcomed, respected, and valued as an important contributor to our diverse team.
The Opportunity:
As a Lead Data Platform Integration Engineer, you will be responsible for technical leadership of Confluent (Kafka) and Anypoint (MuleSoft) platform team in Enterprise Data Platform Team.As a pivotal role in the Technology & Data organization, reporting to the Engineering lead, the Integration lead will be responsible for leading delivery of the integration technologies between systems, applications, and technologies in the cloud and on premise. This role will oversee teams that design, development, and implementation of scalable, secure, and reliable integration solutions. You will quickly identify an opportunity and recommend possible technical solutions and you will develop application systems that comply with the standard system development methodology and concepts for design, programming, backup, and recovery to deliver solutions that have superior performance and integrity. You will have an opportunity to work with state-of-the-art cloud technologies (AWS cloud provider, integrating with Salesforce,Confluentand exposure to DevOps technologies, etc.)
Develop application integration standards, architecture, and platform.

Implement the roadmap for application integration platform and architecture.

Ensure consistency with the overall architecture and governance policies.

Maintain up-to-date documentation on application integration flow with source, target, information elements and protocols.
Develop and execute a plan to modernize the existing integration architecture using modern, cost effective, and flexible technologies to ensure seamless data flow and communication between platforms.

Dynamically allocate integration platform resources to development squads based on needs and monitor their performance.

Capturing necessary metric tracking for identifiedrun and execute platform plans. Report service level of application integration platform

As a C4E lead, review and approve application integration request raised from projects (new solution, expansion of existing solutions) and solution enhancement.

Monitor application integration platform runtime status such as incidents, change request backlogs, infrastructure operational status, etc.
Ensure high availability and fault tolerance of application integration platforms.

Oversee technical and design decisions for API development and Data streaming/integration projects.

Contribute to determine programming approach, tools, and techniques that best meet the business requirements.

Be pro-active and diligent in identifying and communicating design and development issues.

Develop real-time data ingestion, stream-analytic and API solutions leveraging technologies such as MuleSoft, Kafka, Python, Java, and AWS.
Responsible for mentoring and reviewing pull requests of more junior team members.

Communicate with business stakeholders during agile ceremonies to set and manage expectations about delivery scope and timelines. Estimate work based on user stories and functional requirements.

Ensure that development standards are met, such test coverage,

Collaborate with agile team members to craft clear user stories and continuously deliver product increments.
Skills and Qualifications
Bachelor's degree or higher in Computer Science/Information technology; or relevant work experience.

8+ years of relevant work experience in developing backend solutions (Java, Python and/or other modern programming language).

10+ years of demonstrated experience in designing and implementing integration platforms, in complex enterprise environment. 

 Excellent leadership and team managements skills, with a track record of successfully leading and developing high-performing teams. 
 Experience managing a flex sourcing model that combines employee and vendor partner resources to achieve business objectives. 

 Strong technical knowledge and experience with integration technologies such as API management, service-oriented architecture (SOA), microservices, etc. 

Project management experience, including defining project scope, managing budget constraints, and overseeing project timelines across different workstreams.

Strong experience with complex, service-oriented software architecture.

Experience or Aptitude to learn MuleSoft, Confluent Kafka, AWS API gateway, Common API design patterns.
Strong knowledge and understanding of design patterns.

Self-starter with a passion for taking ownership of your work and delivering outcomes.

Strong communication skills with ability to communicate complex technical concepts and align organization on decisions.

Ability to continuously enhance own skills and skills of others through mentoring.
WHAT TAKEDA CAN OFFER YOU:
Takeda is certified as a Top Employer, not only in India, but also globally. No investment we make pays greater dividends than taking good care of our people.
At Takeda, you take the lead on building and shaping your own career.
Joining the ICC in Bengaluru will give you access to high-end technology, continuous training and a diverse and inclusive network of colleagues who will support your career growth.
BENEFITS:
It is our priority to provide competitive compensation and a benefit package that bridges your personal life with your professional career. Amongst our benefits are:
Competitive Salary + Performance Annual Bonus
Flexible work environment, including hybrid working
Comprehensive Healthcare Insurance Plans for self, spouse, and children
Group Term Life Insurance and Group Accident Insurance programs
Health & Wellness programs including annual health screening, weekly health sessions for employees.
Employee Assistance Program
5 days of leave every year for Voluntary Service in additional to Humanitarian Leaves
Broad Variety of learning platforms 
Diversity, Equity, and Inclusion Programs
No Meeting Days
Reimbursements – Home Internet & Mobile Phone
Employee Referral Program
Leaves – Paternity Leave (4 Weeks) , Maternity Leave (up to 26 weeks), Bereavement Leave (5 calendar days)
ABOUT ICC IN TAKEDA:
Takeda is leading a digital revolution. We're not just transforming our company; we're improving the lives of millions of patients who rely on our medicines every day.
As an organization, we are committed to our cloud-driven business transformation and believe the ICCs are the catalysts of change for our global organization.
#Li-Hybrid
Locations
IND - Bengaluru
Worker Type
Employee
Worker Sub-Type
Regular
Time Type
Full time
Success
profile
What makes a successful team member within Corporate at Takeda?
Collaborative
Strategic
Insightful
Results driven
Goal-oriented
Achiever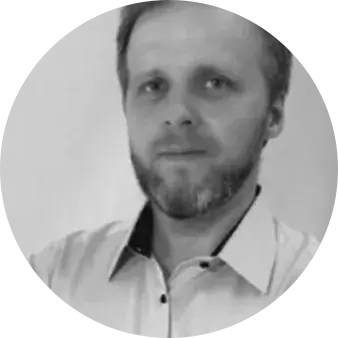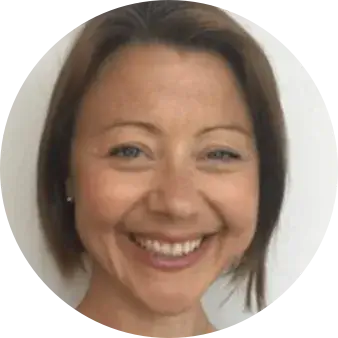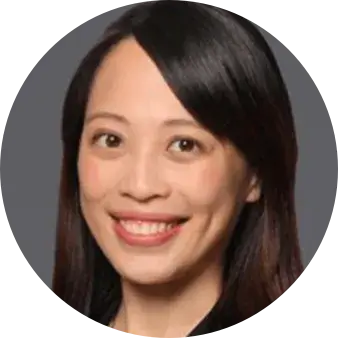 Impact across generations

Partnership brings together world-leading plasma companies to focus on developing and delivering a hyperimmune immunoglobulin in the global fight against COVID-19.
Inclusion

Here, you will feel welcomed, respected, and valued as a vital contributor to our global team.

Collaboration

A strong, borderless team, we strive together towards our priorities and inspiring mission.

Innovation

Bold initiatives, continuous improvement, and creativity are at the heart of how we bring scientific breakthroughs from the lab to patients.

Top Workplace

Recognized for our culture and way of working, we're one of only 15 companies to receive Top Global Employer® status for 2023.

Work-Life

Our people-first mission extends beyond patients to include their families, communities, and our own Takeda family.

Empowerment

Through trust and respect, you will have genuine support from leaders, managers, and colleagues to do your best work.
We're Steadfast In Our Commitment to Four Key Imperatives
Patient
Responsibly translate science into highly innovative medicines and accelerate access to improve lives worldwide.
People
Create an exceptional people experience.
Planet
Protect our planet.
Data & Digital
Transform Takeda into the most trusted, data-driven, outcomes-based biopharmaceutical company.
Join our talent community
Get customized job alerts sent right to your inbox. Plus, get the latest in company news and other important resources by signing up for our talent community.