Key Account Manager GI (interim)
Belgrade, Serbia
Key Account Manager GI (interim)
Job ID R0106670
Date posted Sep. 18, 2023
Location Belgrade, Serbia
By clicking the "Apply" button, I understand that my employment application process with Takeda will commence and that the information I provide in my application will be processed in line with Takeda'sPrivacy Noticeand Terms of Use. I further attest that all information I submit in my employment application is true to the best of my knowledge.
Job Description
Activities and Responsibilities
Role Objective
Responsible

for

sales

activities

(regular

visi

ts

of customers,

impl

ementation

of agreed and approved tactics) on the territory of Serbia, for GI portfolio. Acts in compliance with laws, internal regulations, company strategies & Takeda's corporate philosophy and support Commercial Head GI in

achi

evement

of company objective

s

;
Drive account stakeholder relationships; develop and monitor long-term relationships be-tween Takeda, the account and its key stakeholders;
Responsible for driving and achieving the business objectives within the allocated budget;
Account Management
Understand the account situation, challenges and needs;
Formulate comprehensive, robust and insight-driven key account plans ;
Deliver on agreed objectives and tactics within the key accounts in order to drive Takeda performance;
Ensure account plans, objectives and KPIs are transparent to the whole account team and senior leaders (captured in SMILE CRM);
Manage the account plan execution according to agreed timelines and budget;
Conduct market surveillance and communicate in-field intelligence on customer insights, external stakeholder activities and trends to key internal stakeholders (including commercial, medical, market access, etc);
Support and collaborate with In-Field Market Access territory partner to gain product access to local formularies and/or protocols within own accounts;
In coordination with supply chain, ensure Takeda product(s) is/are available at account level;
Operate in a manner that is always in line with compliance and legal requirements and according to the marketing and sales strategies;
Act as an ambassador of the Takeda brand, its vision and values;
Stakeholder Engagement
Develop long-term relationships between Takeda and key strategic accounts and their stakeholders
Identify key external stakeholders and develop deep understanding of their needs, collabo-rating on initiatives and co-creating  mutually beneficial solutions that will add value to them and the patients
Drive the implementation of the innovative offerings with key stakeholders and help differentiate Takeda from its competitors
Support and advise Healthcare professionals on the correct use of Takeda product and ser-vices portfolio
Cross-Functional Team Leadership
Proactively coordinate collaboration with medical and market access  (and other internal stakeholders)  to ensure alignment in objectives and activities with accounts and external stakeholders.
Monitor the account plan progress and hold collaborators, and self, accountable as agreed
Lead the core account team meetings and present account plans and progress at relevant local meetings to the management
Identify and address any collaboration misalignments
Operational Excellence
Prioritize and manage accounts within assigned territory by assessing appropriate business opportunities through contacts with key decision-makers and important local stakeholders
Systematically analyze success of plans (e.g. sales, market developments, competitors) and propose mitigating actions as needed. Use learnings to further improve planning and execution
Make changes as needed based on new business opportunities and changes in the market place to achieve financial objectives
Education, behavioral competencies and skills
At least two (2) years of experience in pharmaceutical industry;
Medical background;
High level of strategic and analytical thinking to set key objectives and the right ways to achieve them; Proven experience in sales and marketing and particularly in development and implementation of both sales and marketing strategy and plan;
Strong Initiative and commitment; entrepreneurial skills, creativity and the ability to keep going in the face of hardship;
Understanding of the healthcare system and experience in managing products included within the 'National Programmes'; ability to conduct the business in a volatile environment by anticipating the major changes and the impact on Takeda portfolio; Experience in managing and developing of relations with KOL;
Critical Competencies:
Strategic Approach: Balances between the long-term vision while driving the short-term goals
Collaboration: Establishes productive relationships and partners with others across the organization to ensure common understanding of objectives and achieve shared goals
Drive for Results: Holds self and others accountable for delivering on commitments that align with our short- and long-term goals, never forgetting the end result is to help patients through innovation in medicine
Engage Others- Communicate with Impact: Motivates and influences others to gain support for ideas, strategies and actions in service to providing superior pharmaceutical products to patients; provides appropriate background so that messages are meaningful with audiences
Customer & Patient centricity: Focuses on customer satisfaction and delivers a quality service or product to the agreed standards;  understands the unmet needs of the patients
Experience and Education
Bachelor Degree;
Healthcare environment knowledge;
Driving license and readiness for travelling;
Good command of English language (spoken and written);
Good level of computer literacy;
Strong interpersonal and communication skills;
Presentations skills in regional audience;
Mature self-esteem, self-development attitude;
Cooperation;
Pro-active and dynamic;
Good analytical and numerical skills;
Dynamic and energetic;
Ability to drive and to influence changes;
Positive attitude;
Locations
Belgrade, Serbia
Worker Type
Employee
Worker Sub-Type
Temporary / Limited Term
Time Type
Full time
Business Area Overview
The Europe & Canada (EUCAN) Business unit supports Takeda's mission at a regional level and as the leader in rare diseases and specialty care, we champion better health and a brighter future for patients, healthcare providers and our people.
Across the EUCAN BU, patients come first in every decision we make. We develop strategic partnerships which deliver value for society and create a culture within which our people can thrive and reach their full potential.
Our mission is to empower and enable our people to fulfill their potential by embracing diversity and creating a high-performance, collaborative working environment. In the EUCAN region integrity is one of our key values. We put patients, trust and reputation before business and this is one of the main reasons why our people choose to work here.
Success Profile
What makes a successful team member within EUCAN at Takeda?
Agile
Ambitious
Analytical
Collaborative
Enthusiastic
Entrepreneurial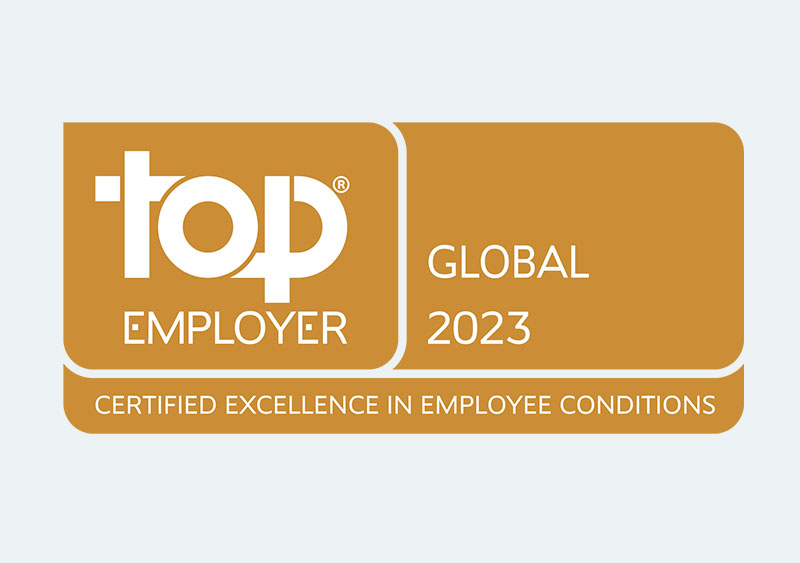 A Global Top Employer
Recognized for our culture and way of working, we're one of only 15 companies to receive Top Global Employer® status for 2023.
Explore more

About Takeda Scoops Global Top Employers® Award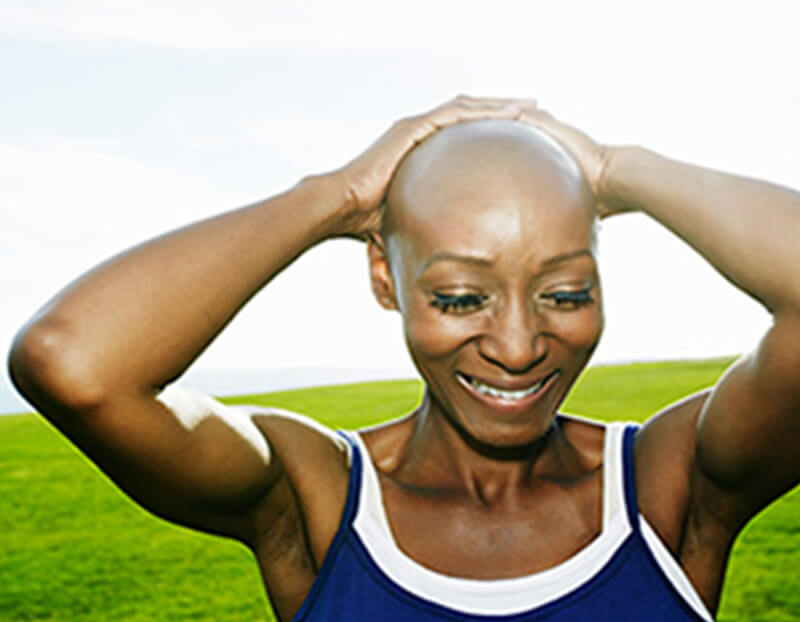 About Takeda
At Takeda, there is an unwavering commitment to putting patients first, and to creating a workplace that is underpinned by empowerment and focused on diversity, collaboration and steadfast values.
Explore more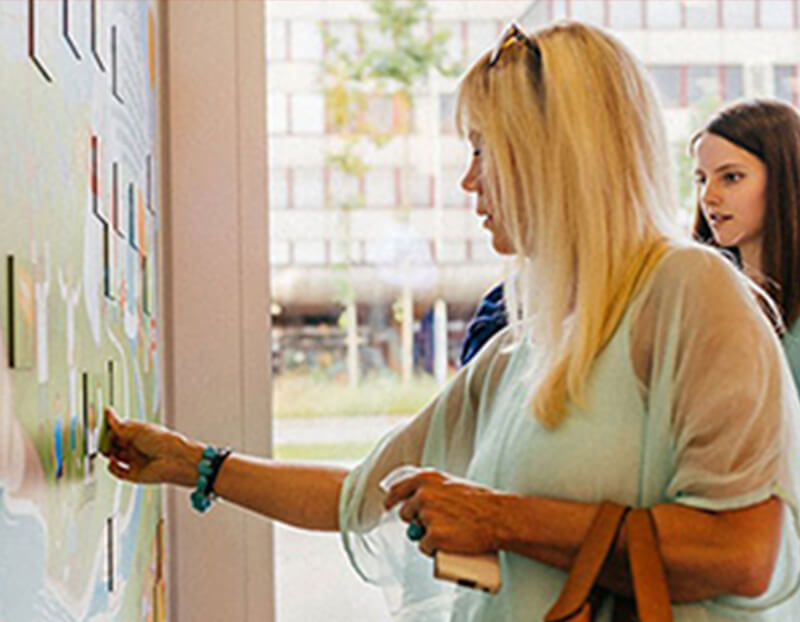 Europe & Canada Business Unit
Takeda in Europe and Canada (EUCAN) is delivering leading innovations in oncology, gastroenterology and rare diseases to provide better health and a brighter future for patients.
Explore more
Believe in your own ability to do the things you want to do. If you do that, things will happen.

Heena Howitt

Country Medical Lead Genetic Diseases
Working at Takeda
Inclusion

Here, you will feel welcomed, respected, and valued as a vital contributor to our global team.

Collaboration

A strong, borderless team, we strive together towards our priorities and inspiring mission.

Innovation

Bold initiatives, continuous improvement, and creativity are at the heart of how we bring scientific breakthroughs from the lab to patients.

Top Workplace

Recognized for our culture and way of working, we're one of only 15 companies to receive Top Global Employer® status for 2023.

Work-Life

Our people-first mission extends beyond patients to include their families, communities, and our own Takeda family.

Empowerment

Through trust and respect, you will have genuine support from leaders, managers, and colleagues to do your best work.
View all Europe & Canada jobs
Search
We Take Action by Focusing on Our Four Priorities
Create an exceptional people experience
Responsibly translate science into highly innovative, life-changing medicines and vaccines
Protect our planet
Unleash the power of data and digital
Job Alerts
Would you like to receive relevant opportunities in your inbox as soon as they're posted?
SIGN UP
Talent Network
Are you interested in company news, attending career events, and hearing more from Takeda?
Join
By submitting your information, you acknowledge that you have read our privacy policy and consent to receive email communication from Takeda Pharmaceuticals.