We Believe Every Person Everywhere Should Have Access to Medicine
The Growth & Emerging Markets (GEM) Business Unit (BU) is a core growth driver for Takeda globally. Our ambition is to drive profitable, sustainable growth by striving to address complex and rare diseases across GEM, which Takeda is uniquely placed to do. Our strong portfolio and pipeline of innovative medicines is aligned with the unmet needs of patients within GEM – a region characterized by diverse patient- and country-specific challenges.
By 2050, GEM will represent 85% of the total world population, adding around two billion people by that year. The countries and territories within GEM are highly dynamic, with burgeoning middle-class populations, growing healthcare budgets and rapidly rising demands for healthcare services and medicines.
The diversity of our regions, the complexity of the diseases we treat and our growth trajectory mean our employees have every opportunity to make an impact on patients' lives and their careers.
Attracting & retaining top talent
A key part of the GEM strategy is to attract and retain top talent with a diverse set of skills by providing a purposeful, inclusive and positive workplace for every Takeda employee. Our senior GEM leadership team is truly diverse, with its members representing 14 nationalities, and close to 50% are women.
Takeda has made great progress as part of a select group of only 13 companies globally to receive Global Top Employer status for the third year running in 2020, awarded by the Top Employer Institute, with 24 Takeda GEM country operations receiving external recognition.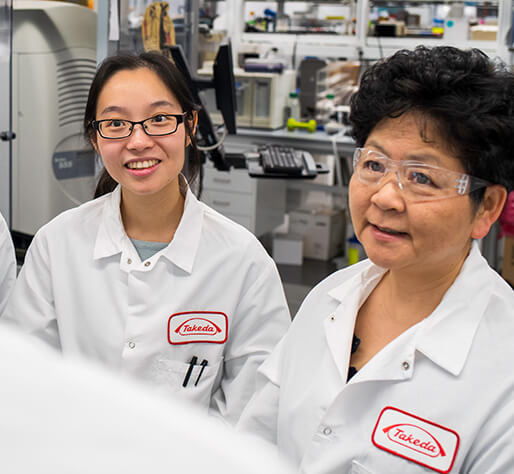 Access to Medicines
Takeda is radically increasing access to innovative medicines for complex and rare diseases by mobilizing collective action to drive impact to patients, through targeted partnerships that strengthen healthcare systems in a sustainable way, at every stage of the patient journey. Takeda has positively impacted the lives of patients around the world through our Access to Medicines initiative. These efforts are led and managed from our GEM offices in Singapore.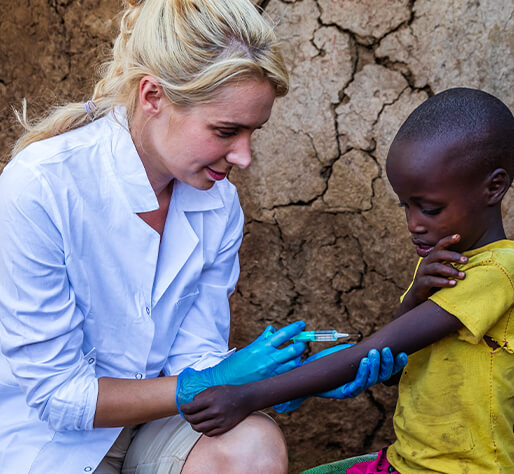 Therapeutic Focus Areas
We are committed to bringing innovative medicines from across our chosen therapeutic areas of focus to transform patient lives in the 49 GEM countries and territories where a substantial number of people have little or no access to healthcare.
Oncology
Gastroenterology
Plasma-derived therapies
Rare diseases
Neuroscience
Key Locations
Our GEM BU serves patients in 49 countries and territories, with about 7,000 employees across 15 time zones, speaking more than 20 languages.
From our regional headquarters in Singapore, we lead and support the delivery of sustainable, profitable growth across our three key countries – Brazil, China and Russia – and three geographic areas – APAC (Asia Pacific), ICMEA (India, CIS, the Middle East and Africa) and SAM (South Cone, Andean, Mexico, Central America and the Caribbean). There are also eight manufacturing sites co-located within the GEM region. These are in Argentina, Brazil, China, India, Indonesia, Mexico, Russia and Singapore.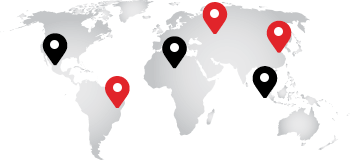 SAM: South Cone, Andean and Mexico & CAC (Central America & Caribbean)
ICMEA: India, CIS, the Middle East, including Turkey, & Africa
Asia Pacific
Job Alerts
Would you like to receive relevant opportunities in your inbox as soon as they're posted?
SIGN UP
Talent Network
Are you interested in company news, attending career events, and hearing more from Takeda?
Join
By submitting your information, you acknowledge that you have read our privacy policy and consent to receive email communication from Takeda Pharmaceuticals.